An epic finish to the season solidified Gannon's status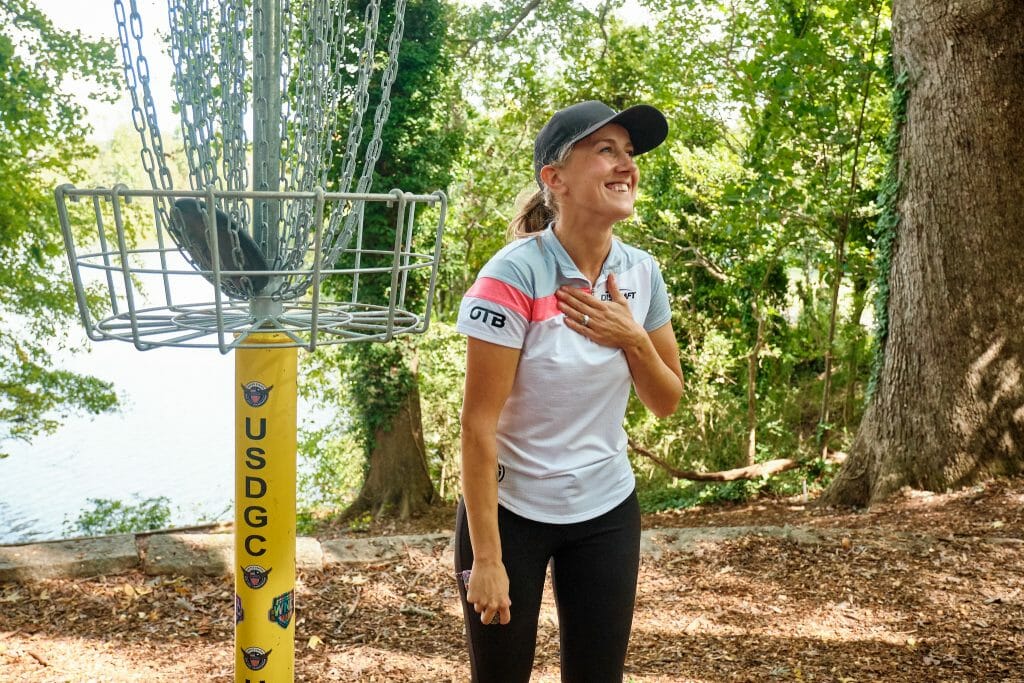 Being close only gets you so far. Missy Gannon has been close.
In 2021, it all came together. Your 2021 Ultiworld Disc Golf Women's Breakout Player of the Year is now undoubtedly one of the division's top challengers.
Gannon has always made her money around the basket, and 2021 saw an uptick in execution off the tees and fairways. The mental aspect also saw a switch. Gannon is no longer the newbie on the touring scene and needed to make "the jump" to distinguish her game from the pack.
With two of the biggest titles of the year falling to Gannon in back-to-back weekends in Charlotte, Missy is no longer close. She is the Closer.
Missy Gannon: 2021 vs 2020
2021
2020
Rating High
955 (Current)
952 (Aug)
Wins
4
(2 Elite Series & TPWDGC)
2
Elite Series/Majors Podiums
4*
2
Elite Series/Majors Top 10s
16*
10
DGPT Tour Ranking
3
5
*Does not include TPWDGC
Performance
Gannon earned maybe the biggest non-Elite Series FPO victory of all-time by capturing the Throw Pink Women's Disc Golf Championship at Winthrop. She followed it up by taking home the biggest prize in disc golf history with a win at the DGPT Championship.
Two career-defining titles were just months after Gannon broke through for her first career Elite Series win at the Des Moines Challenge. After a couple of seasons operating just below the top-talent, Gannon has caught up.
Stats
Due to a much larger competitor pool, Gannon's overall rankings appear lower in 2021 than they did in 2020, but her individual statistics were higher in six of eight major UDisc Live categories, including a bump in Circle 1X putting. Gannon was already one of the top putters in the women's field, and she only continued to assert her dominance on the greens.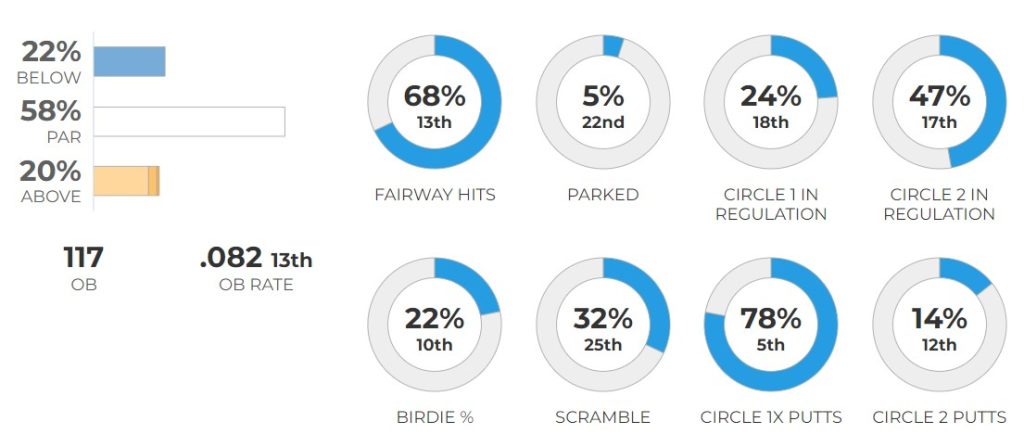 Staff Thoughts
"There's a big difference between grabbing a few podium finishes while mostly collecting top 10's (2020) and winning big-time tournaments. In 2021 Missy won big-time tournaments."
"While Missy is an established player, I'm not certain anything was more of a "breakout moment" for me than the 2 week run Gannon had in Charlotte. While she's a known name, I don't know if Gannon would have been in contention for a top player in the sport at the start of the season, and she left the season a tour champ and major champ."
Others Receiving Votes
Macie (Walker) Velediaz: "Macie wasn't a player on anyone's radar in 2020. She only played a couple of Tour events. Then she burst onto the scene in 2021 with a fourth place finish at Jonesboro and backed it up with a couple of podium appearances in limited touring. She finished third on tour in C1 in regulation and parked percentage, hinting at what kind of impact she could have as a full-time touring pro."
Keiti Täte: "Beat Kristin Tattar at Estonian Champs."