Several world champions are due for a new contract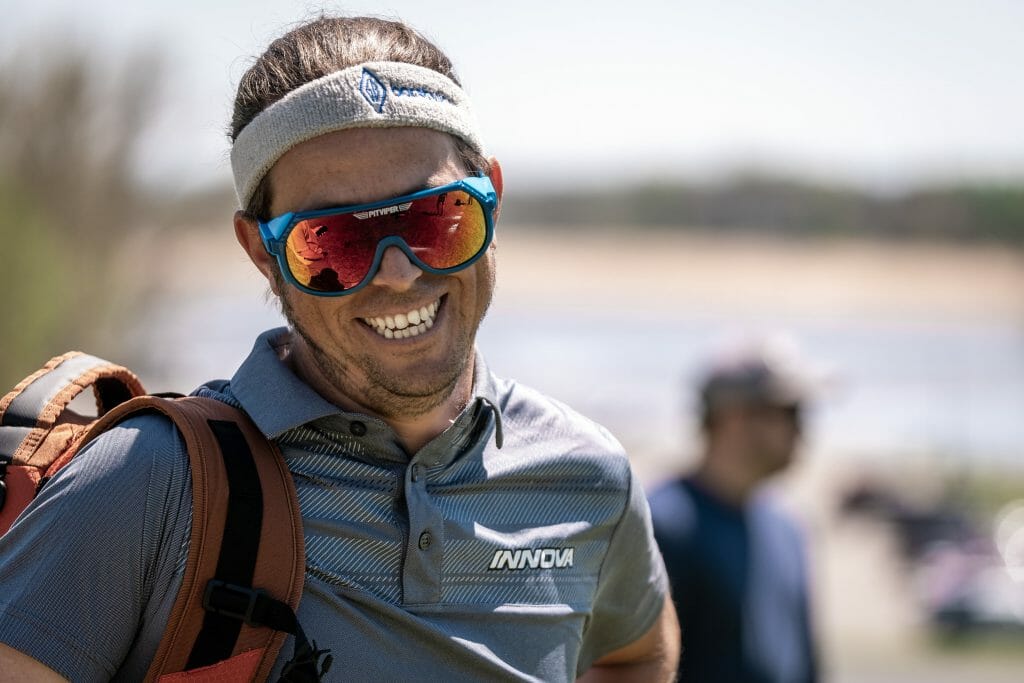 The offseason is in full swing with notable players such as Eric Oakley, Matt Orum, and Gavin Rathbun already making manufacturer switches heading into 2022. Given our available information, we've broken down a few other notable players who may be on the move.
And before you look for it, Calvin Heimburg is under contract with Innova through 2022. Adam Hammes also told Ultiworld Disc Golf that he is under contract with Discraft for the 2022 season.
High Interest
Gregg Barsby, 2018 PDGA Pro World Champion, re-upped with Innova ahead of 2021 after signing a two year deal before the 2019 season. Barsby joined the Innova team in 2015 after stints with Discraft, Westside, and Deity, and currently includes Innova-manufactured Millennium Discs molds in his bag.
While it may seem like Barsby has it good on the Star Team, a player with several signature discs only extending for one year is worth noting. It should also be mentioned that Barsby has skipped larger events in the past to host clinics and his own events. Like Oakley, Barsby could leave his sponsorship if other opportunities present themselves that make it easier to run his own schedule.
Still Interesting
Catrina Allen has been with Prodigy since its inception and signed a multiyear deal heading into 2020. With another pro world title under her belt, don't expect her to be switching sponsors anytime soon, but contract negotiations and details may make things interesting as a 2x-er.
Speaking of negotiations in the FPO field, Holly Finley has always been capable of swinging good sponsorships on top of manufacturer deals which makes her expiring contract with Innova something to watch. She extended for the 2021 season and has a fundraiser disc through the California company's Team Champion tier.
Latitude 64 has a premier women's player under contract with Kristin Tattar, except the Estonian is not always able to compete stateside at major events. Rebecca Cox has proven a solid contributor as well, but her past multiyear deal is now over. Cox battled injury and changed her throwing form over the past few seasons which has caused some inconsistencies on the course. Lat64 shed contracts in previous years, albeit before the pandemic-induced disc golf boom, so it's tough to tell their strategy. Adding another wrinkle to the equation, Cox has been dating Innova-sponsored Nathan Queen.
Zach Melton is a fan-favorite and has been sponsored by Dynamic Discs since 2017. He did not, however, sign an early extension during his current, expiring three year deal signed before the 2019 season like some other DD players.
Don't expect Ben Callaway to leave Discraft, he's been with the company for a decade. Add him to the list of players that may see a promotion though after some good showings in his first season officially "on tour." An added sponsorship from the Ledgestone Insurance Open, one of Discraft's biggest events, is a step in this direction.
Expect to Re-sign
Discraft
Reigning DGPT Championship and TPWDGC champ Missy Gannon has been operating on one year terms since joining in 2020. Team captain Paul Ulibarri's original three year deal signed prior to 2019 is up, but don't read too much into it. Andrew Presnell, Andrew Fish, and Courtney Cannon are players who have been with the company for more than a year and have continued to see success. Scott Withers is only one year into his Discraft career so another move seems far-fetched. Aaron Gossage is currently negotiating with Discraft for 2022 after being signed to the Tour Team in midseason 2021.
Dynamic Discs
Former world champions, Paige Shue and Cynthia Ricciotti, professional and junior, respectively, are DD lifers and represent the backbone of its women's team. You can include Sarah Gilpin in that list as well. Jon Nicholson, Miles Seaborn and Logan Harpool are safe bets to re-up too.
Prodigy
There's been no movement in Kevin Jones' contract with Prodigy since he signed an initial three year deal heading into 2019, and as one of the company's most visible players he's probably good to stick around for at least another three. Luke Humphries is coming off a two year deal and seems very happy with his arrangement.