Gibson will also release signature line of discs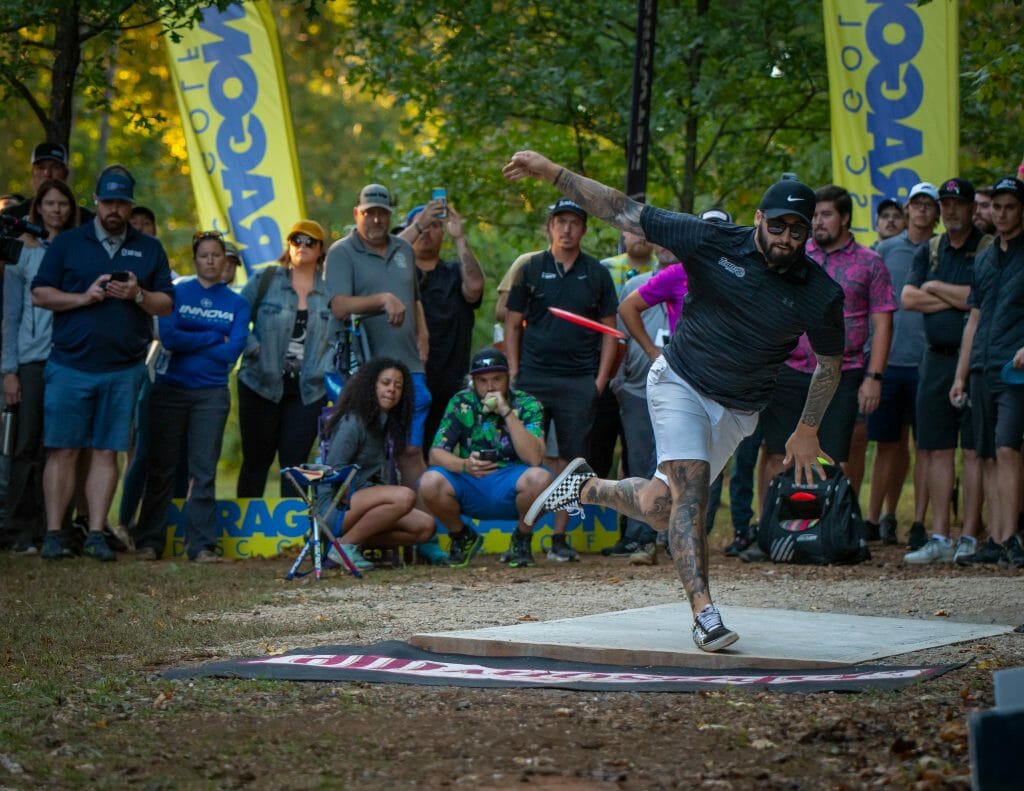 Fresh off a top four finish at USDGC and run to the finals at the Disc Golf Pro Tour Championship, Drew Gibson has signed a lifetime contract with Infinite Discs that guarantees to payout "millions of dollars," the player told Ultiworld Disc Golf.
The deal with Infinite, who has sponsored Gibson since late 2019, is related to a brand new line of discs designed by the California pro. The still unnamed brand will be wholly owned by Gibson's company, Gibson Industries, LLC, and manufactured and distributed in partnership with Infinite Discs. Details of disc sale royalties and other bonuses that could raise Gibson's compensation, which is uncapped, were not shared with Ultiworld.
"This is the third year we have had Drew under contract. With the limits we currently have getting discs in the Infinite Line, it makes it difficult for us to promise much to our high profile Team Members," Infinite Discs Owner and Founder Alan Barker told Ultiworld. "Drew's connection with his manufacturer creates the opportunity for him to earn what his brand is worth."
Gibson's signature line of discs will function similarly to Paul McBeth's signature line through Discraft. A release date for the Gibson line of discs has not yet been announced, but is targeted for the first quarter of 2022.
The new manufacturing and distribution agreement with Infinite does not alter or affect Gibson's existing athlete contract through Infinite Discs that allows him to throw a mixed bag of discs from various manufacturers, or his putter-only endorsement deal with EV-7. Gibson's athlete contract with Infinite is year-to-year and includes a salary and benefits, which Gibson described as "incredible."
"I have to thank DGPM Group for help brokering the deal, removing stress, and making both parties successful," said Gibson.
DGPM Group is a new agency helmed by Stephen Scansaroli that aims to provide contract and sponsorship negotiation, branding, management, social media services, and more to disc golf professionals. In addition to Gibson, DGPM's current client list includes Eric Oakley, Connor O'Reilly, and Trevor Harbolt.