Vibram left the sport right before it exploded.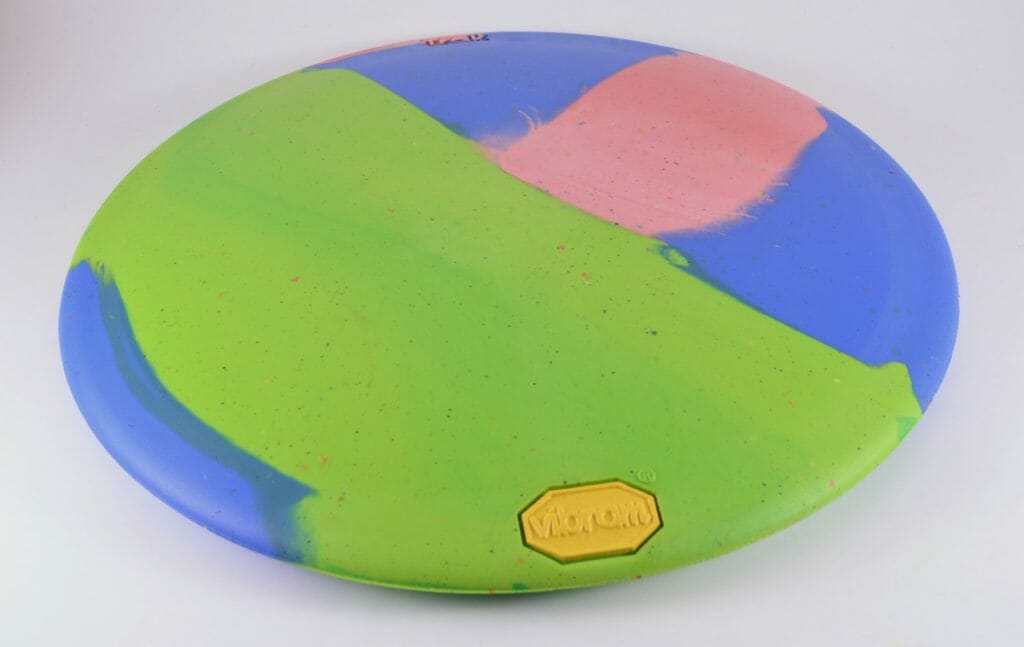 Rubber discs could be making a comeback.
The footwear company Vibram is considering the possibility of returning to disc production three and a half years after exiting the sport.
On a Facebook group dedicated to Vibram collectors, Tyler Allan, who was recently promoted to become Vibram's New England Brand Territory Representative, posted a survey last month looking for feedback from disc golfers.
"Hi everyone, my name is Tyler Allan and I've been working for Vibram since 2011," he wrote. "I spent some time selling disc golf in New England, attending tournaments and possibly met some of you out on the course. Currently I'm focusing on consumer insights out of our Boston location. I'm reaching out on behalf of Vibram to collect feedback on the disc golf scene. Vibram is considering launching back into the disc golf market; we would love to get your feedback to help us catch up for lost time."
Vibram produced discs from 2008 to 2018 with guidance from Steve Dodge, who worked at the company for seven years as the Business Unit Manager for their disc golf operation. Vibram was the long time sponsor of the professional tournament at Maple Hill, now known as the MVP Open.
A spokesperson for Vibram confirmed that they are considering resuming disc manufacturing. "We are conducting some early-stage consumer research," said Rekha​ Purwaha. "However, a decision has not yet been made as to whether Vibram will reenter the disc golf market."
"I'm very excited," said Dodge of the potential of Vibram returning to the sport. "I think they've got a great product and a great company. And if they put the resources behind it, they will be a force to be reckoned with in the world of disc golf."
Vibram had a small but passionate following amongst disc golfers. An Infinite Discs survey in 2018 showed that only 10.6% of survey respondents carried Vibram discs in their bag. Their discs are known for durability and reliability thanks to their rubber construction.