Precedent tells us you don't have to win during the opening round, but you do have to be sitting close to the leaders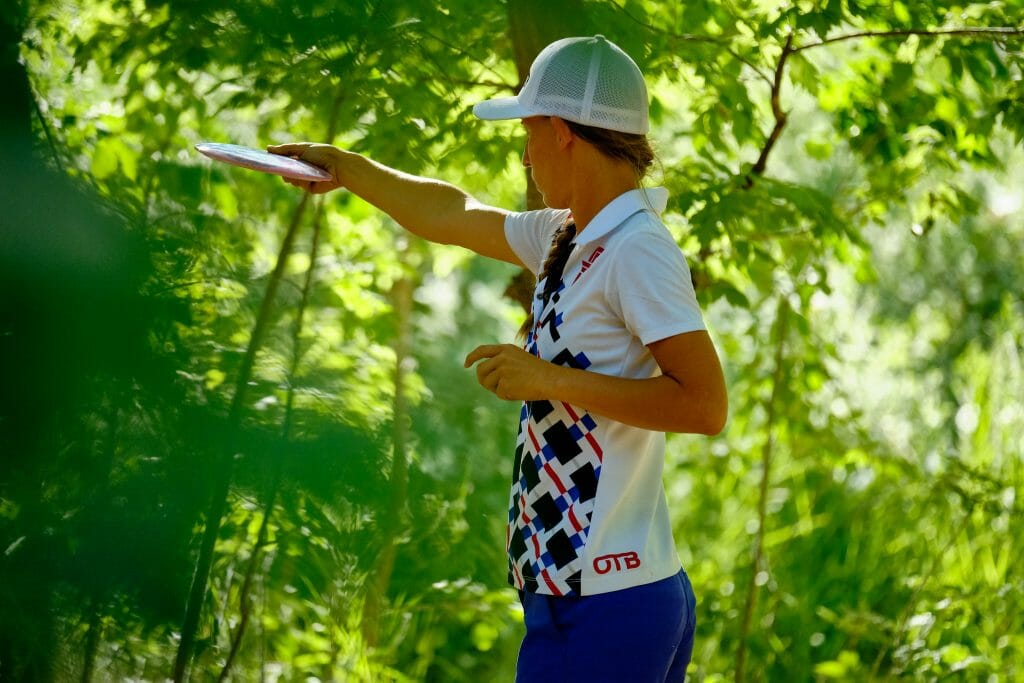 Ultiworld Disc Golf's coverage of the 2021 PDGA Pro World Championships is presented by Skybreed Discs, a top online retailer and preferred vendor of the 2021 Ledgestone Insurance Open, and Aria Discs, a new disc golf brand making discs designed for beginners.
Over the last 10 Pro World Championships (2010-2019), the eventual Open winner has always been within four strokes of the lead after round one. Currently, the top 30 players all sit within four strokes and look to remain alive for the win. Like they say…..literally all of "them," always say it….."there's a lot of golf left." 
With 54 of the 72 remaining holes for the Open field being on the heavily wooded course at The Fort, the old adage is obviously true and anything can happen. That said, history is in the side of these 30 gentlemen:
10-under: Sexton, Wysocki
9-under: Jones, Heimburg, Blanchard, Gilbert
8-under: Barsby, Conrad, Leiviska, Hastings, Keegan, McMahon, Keith, Hammes, Hannum, Ford, Klein, O'Reilly
7-under: McBeth, Proctor, Barela, Colglazier
6-under: Crabtree, Withers, Gibson, Johnson, Redalen, Hammersten, Filimoehala, Aderhold
Extra facts: Only two of the last 10 champions were actually leading after round one — Paul McBeth, 2013 and Ricky Wysocki, 2016.
What needs to happen in round 2 for one of the contenders to be on the right side of history?
After two rounds in each of the last five world championships the eventual winner was in the top four and on the lead card for the third round. 
Furthermore in three of the last four years the eventual winner shot the hot round in the entire field for round two.
Judging off recent history the winner will most likely be in the top four and on the lead card after round two. And probably shoot one of if not the best score for round two.
More Facts: In 2016 Ricky Wysocki shot consecutive hot rounds in each of the first two rounds. The only player to do that in the last 20 years. He then did it again in round three! 
What about the FPO champions?
The most recent round one Open Women's leader to go on to win the world championship was Paige Pierce in 2017. Pierce also holds some of the biggest comebacks from opening round deficits to win a title, overcoming a six stroke margin in 2015 and an eight stroke margin in 2019.
The average round one deficit between 2010-2019 for the event's eventual Open Women's winner was 1.7 strokes. At that margin, Pierce, Sarah Gilpin, Hailey King, and Valerie Mandujano are well within the running.