A contrast in styles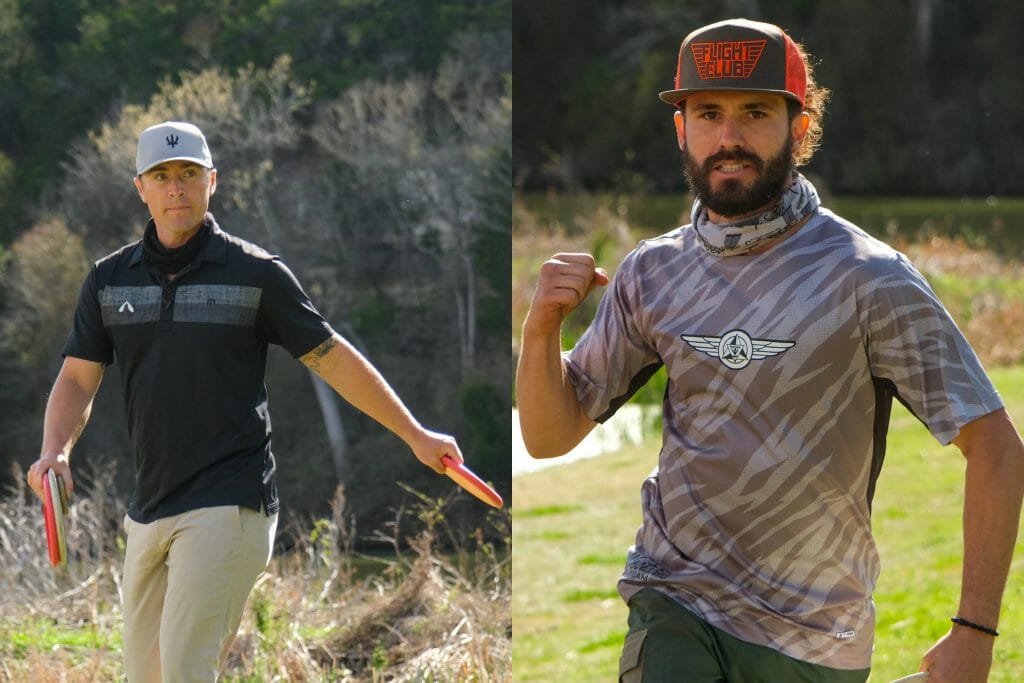 Time in the market beats timing the market.
It's easy to forget that old adage. It's easy to forget because we start to see flashes in the pan — market destabilizers like Gamestop — happen more and more often. We could debate the virtues of cryptocurrency, decentralized finance, and maybe the entire concept of money being fake, but for our purpose the "time in the market" saying represents more about steady growth over booms-and-busts.
The past 12 months has been an obvious bull market for disc golf, yet the Waco Annual Charity Open final round showed us that those who have been grinding it out in the sport for years are still around to reap the rewards of a growing fan base.
WACO champ Nikko Locastro and runner-up Cale Leiviska are not only veterans because of their low PDGA numbers and long-standing careers, but they also represent some of the throwback elements of a professional scene that was much different 15 years ago when the two started playing Elite Series events. 
Both Locastro and Leiviska have any type of golf shot needed on the course, but more often than not, they bend the game to suit their styles rather than the other way around. 
Before every yokel at your weekly league threw stupid overstable discs, Nikko Locastro was throwing stupid overstable discs. If there's one shot that symbolizes Locastro's style, it's the force-over flex max distance drive. It's a shot that usually requires a lot of room to work, but Locastro has been throwing it for so long that he can execute it through the woods and heavy wind with relative ease.
And this doesn't even give credit to his extra low arm swing and body shift of a putt he uses from Circle 2. When Locastro was the highest-ranked player in the world almost a decade ago, he helped made the Circle 2 putt a weapon, not a bonus. 
As for Leiviska, he won a PDGA National Tour event for the first time in 2007 and has been a dominant presence since. He's done all this without what we'd consider elite distance or a dialed-in forehand. Watching Leiviska use an M4, though, is a privilege. It's not unlike watching old tournament coverage of his predecessors–Ken Climo and Barry Schultz–work any line imaginable with a midrange. A turnover mid shot from Leiviska should find its way into the NFT digital art market. That's something I could invest in. 
Even as we see these players succeed in the Open division while playing with others on the lead card that are legitimately half their age, Open Women's winner Kona Panis represents the new school of pro.
As a teenager, Panis gained recognition for her social media presence. As the years have unfolded, she has documented her progress, struggles, practice tips, recipes, and advice for female players. Everything. We've watched the work Panis has put in to get to the point where she is winning All-Star events and, now, her first Elite Series tournament. She comes from the Paul McBeth school of having every shot drilled into her regimen. Panis is part of a new era of players that join the tour as teenagers with plus power and equal comfort throwing backhand or forehand. That's now just what's expected.
There is no one right way to play disc golf, just like there is no guaranteed way to make money investing. Mitigating risks can be as important as pushing for rewards. 
In Waco, it was a treat to watch the tournament play out in two very different ways: old school players like Nikko and Cale trying to expose every little advantage in a down-to-the-wire finish, and a clinical Kona earning the biggest win of her young career with a final round victory lap.