It's been a great three weeks.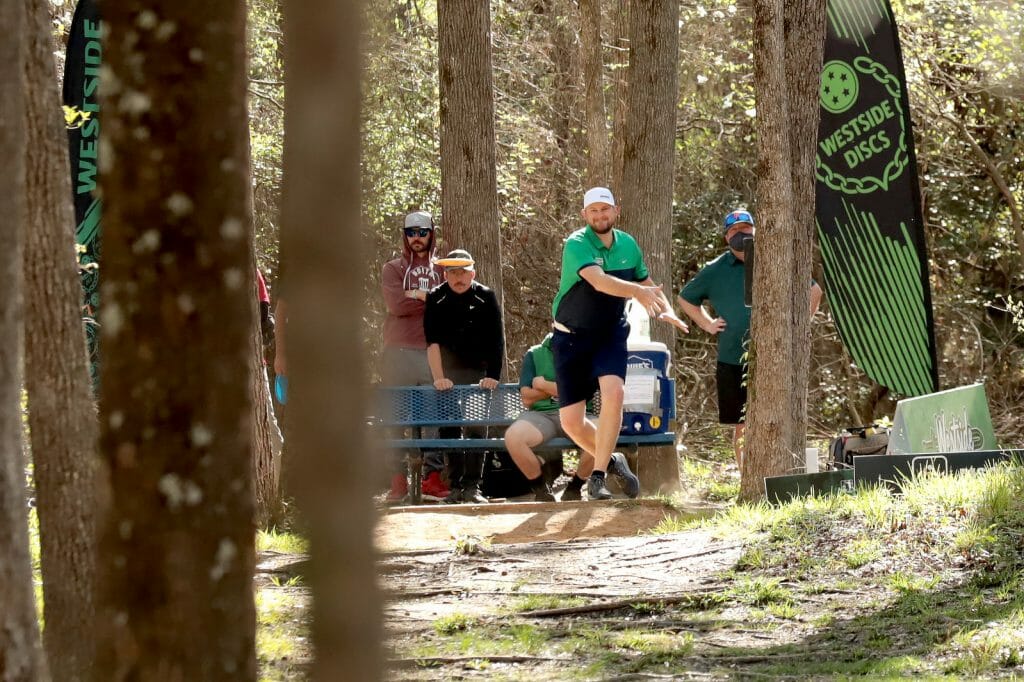 "If you grab enough Texas land, something good is bound to happen." – James Michener
Texas is second to California with players rated 1000 or better, and while some may try to explain that away with an offhand, "Oh iT's AlL oPeN BoMbEr CoUrSeS," what we saw over this past month was a diversity of courses which challenged the best in the sport to bring their complete game to the Lone Star State.
Coming into 2021, disc golf had an opportunity to showcase all it could be to the new fans and players, and the Texas Tour did just that, perhaps setting the standard for regional swings moving forward.
I would personally like to thank the designers of the Dogwood course and the PDGA for providing us with some excellent springtime woods golf this early in the season. As we in the northern states continue to claw out of winter's grip, to see some leaves on the trees and players wearing shorts gave some hope for sunnier days ahead hacking our own way through the forest.
Capping off the Texas swing with the State Championship feels right, and the trio of Waco's park vibes, Belton's bomber holes, and the tight fairways at Dogwood gave us a taste of almost every style of golf on tour. The month-long microcosm of tracks gives us a good place to start judging the pros and where they stand. It was also just a great way to kick the season into gear.
Ricky Wysocki would certainly agree. Wysocki proclaimed the Sockibomb is back and that he would be embracing the front runner status at Dogwood. Boy, was he right. Wysocki claimed back-to-back wins at Belton and the State Championships, finishing just 3 out of 108 holes over par through two weekends. 
Our time in Texas also introduced some of the sport's brightest future stars to a wider audience. Casey White, Gavin Rathbun, and Gannon Buhr all made lead card appearances. Rathburn and Buhr played together on lead card at Waco, and White made lead cards in rounds 2 and 3 at Texas States after tying Jeremy Koling for the opening day hot round. White is known to many as the co-star of the Simon Lizotte vlog, and so perhaps he was a touch more comfortable on camera than Buhr and Rathbun.
Kona Panis rode into the state a winner and left a big winner. Her victory at the DGPT All-Star event was cool, but not a totally solo effort. To see her absolutely dominate the field in Waco was a pleasant surprise. As Jay Reading noted on the Upshot, she has long been known for her strong social media presence, perhaps stronger than her game on the course in the past, and her win at Waco certainly blows up that narrative.
Lisa Fajkus performed well in her home state, taking fourth place at Waco and Belton. No one was catching Panis in Waco, but had Fajkus had her putter going as well as she did at Dogwood and Belton, she probably could have beat out Missy Gannon for a podium appearance. Fajkus was fifth in strokes gained in C1X at Belton, and third at the State Championship.
And then there's Paige Pierce. She did not perform well in her home state. "I think this might've been the first time in over a year we didn't show a single Paige Pierce shot," Disc Golf Network producer Mahmoud Bahrani pointed out on Twitter during the Texas State Championship.
This is a wild flex for Pierce, and indicative of how much more depth and talent has entered the FPO field. But, frankly, a salvaged fifth place finish at Waco and an 11th place showing at the State Championship is…strange. Pierce is undoubtedly poised to bounce back and give us the what-for at Jonesboro. But we also thought that after two bad rounds in Waco and there was nothing notable in Tyler.
And in case anyone was still unsure, Hailey King is the real deal. King claims her first National Tour win and second Elite Series win of her career. King has only missed the top 10 twice over the last year, both at Waco. King has averaged a fifth place finish since the start of the 2020 season.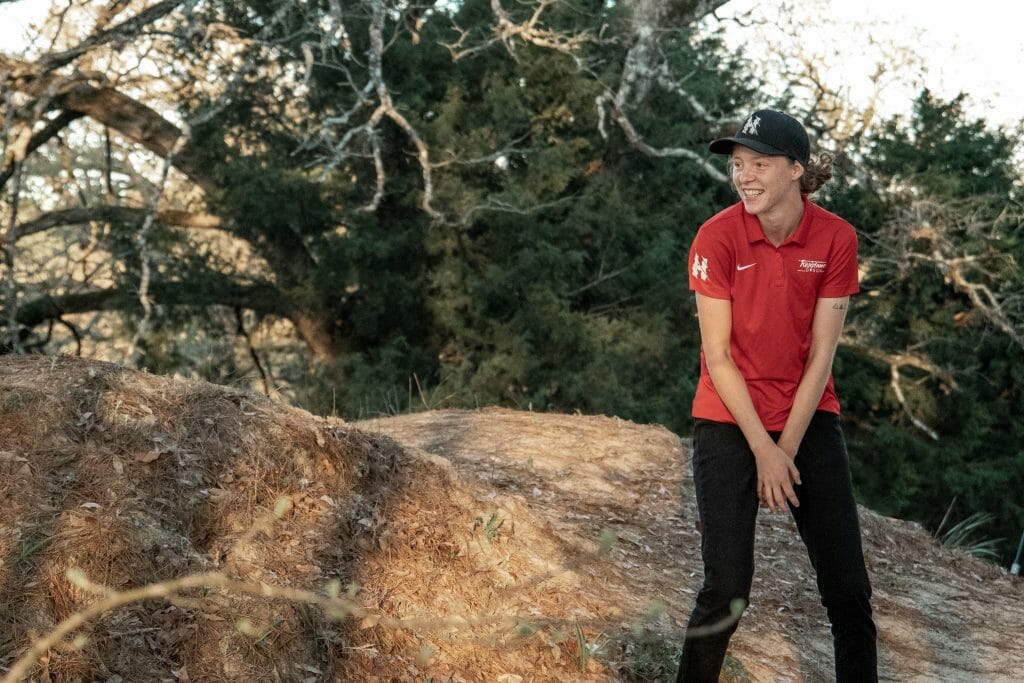 Leaving Texas in the rear view mirror is more bittersweet than I anticipated. Knowing that we've got not much more than distance showcases ahead of us for the month of April, I'd encourage the DGPT and PDGA to make sure that we as fans are treated to a more full sampling of the distinct flavors and styles of golf that each region has to offer. Woods golf in Texas is different than woods golf in California. Park golf in Kansas is a different style than it is in Arkansas. And open courses in New England and Texas are vastly different as well. 
The Texas swing of 2021 will go down as one of my favorite three tournament stretches since I started following the pro game, and with the quality of play, media, and variety of courses, we now have a new standard for regional portions of the Elite Series.