Hailey King is on the rise.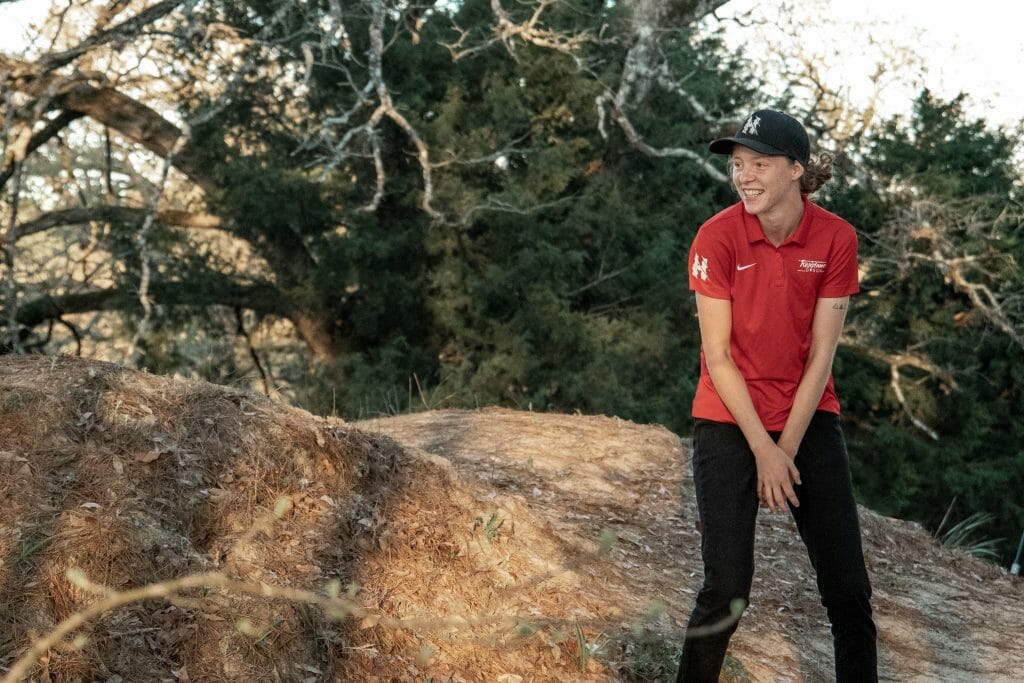 That Hailey King can win at the highest level has never been in doubt. She proved that to the world at last year's Disc Golf Pro Tour Championship in North Carolina, where she beat Paige Pierce in a playoff to win $20,000, the biggest prize in the sport's history.
Although that was an important milestone in her burgeoning career, King seems to have proved that even more with her recent emphatic win at the Texas State Disc Golf Championship, her first win in a regular season stroke-play, multi-round event.
This win did not come by piling up birdies and reinventing the course with wild lines like it is in today's MPO. It can be defined by one word: consistency.
"During practice rounds, I like to throw a lot of shots. I know where I'm going to land off the tee, so I throw lots of upshots to make sure I got that down. I also focus on my breathing to keep me in the moment," said King on her victory at the year's first National Tour event.
This consistency was what King depended on during her first two rounds at the Dogwood course in Tyler, Texas. Yet, on hole 14 of her final round, her route to victory became foggy. After a mediocre forehand off the tee, her second shot launched off the first available tree, and the third resulted in a nasty rollaway. By the time she made her 25+ footer in the chains, King carded a 6 on the hole.
"Golf is going to happen," she said. "We're not going to shoot our best on every single hole. Although I expect the best of myself, I don't beat myself up about it."
King felt validated by her performance, stating that the hard work she put in over the offseason has definitely paid off. "I finally put some good rounds together (in one tournament)," she said. "I was able to stay calm and not be upset. That's been my main focus: I can't lose to my mental game."
This validation also partially manifested from some fears of King, especially as she had completed the offseason without a throw for multiple weeks. "This event was definitely a huge momentum builder for me," said King, "knowing that I did take off and worked on my body…and still won."
Despite carrying the alter ego of "The Hailstorm," King's game is not one of violence or power: it's one of finesse and having a complete game. These qualities make King one of the brightest prospects and legitimate contenders for becoming the #1 woman in disc golf.
King has undoubtedly raised the bar for incoming FPO talent. With two elite series wins within the span of six months, few others, especially at her stage in her career, can match that success on the course.
Could she push to even higher highs? With the majority of the season still to come, the stakes rise as Majors come into view, with the United States Women's Disc Golf Championship taking place in California in less than a month. King has what it takes to rise to these occasions but there is always more to prove when someone knows what it takes to be great.