Wysocki has taken solo possession of the top spot for the first time since 2013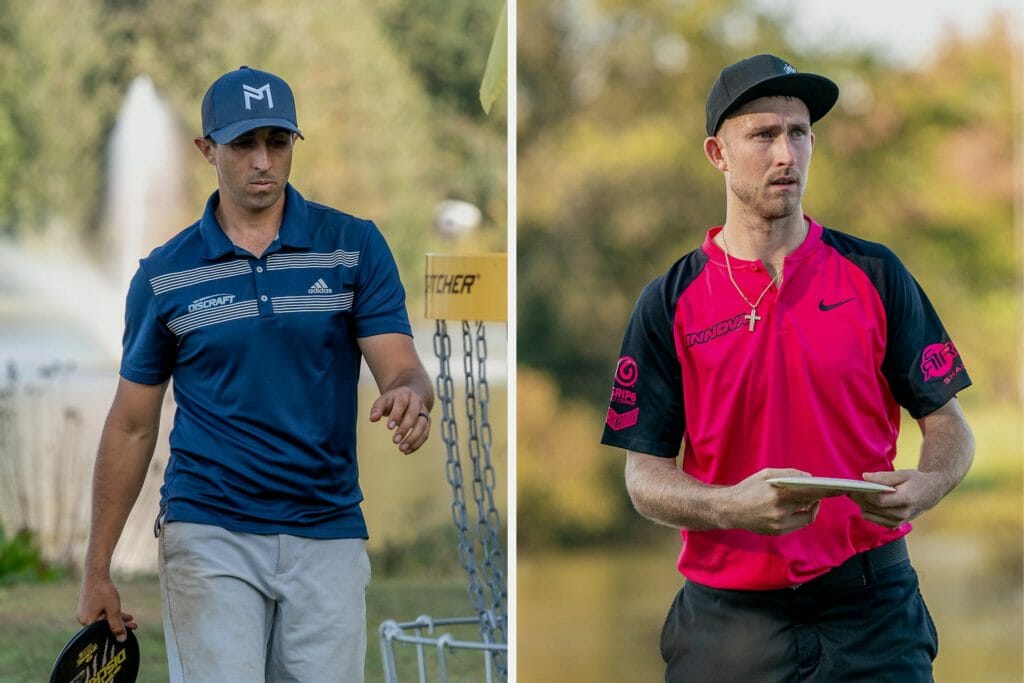 In the PDGA player ratings update on January 12, 2021, Paul McBeth's rating dropped one point, from 1054 to 1053. And it cost him his position as the world's top-rated player for the first time in seven years.
Ricky Wysocki took over the solo #1 spot for the first time since 2013, though he did tie McBeth for the top rating at points in recent years. He has been rated 1054 since late 2020, including through the February 2021 update, a single point ahead of McBeth. 
January 2014 was the last time McBeth didn't have at least a share of the world's best rating. He held that spot for 68 consecutive ratings updates. His single rated round at the West Coast Winter series in December — a 1029 — appears to have been enough to knock him off the perch. 
Let's take a look back to see how the world looked the last time McBeth did not hold at least a share of the #1 rating: the Peyton Manning-led Denver Broncos and Seattle Seahawks had both just won their respective conference championship games and were headed to square off in Super Bowl XLVIII. The Patriots' Tom Brady only had three of his current seven Super Bowl rings. LeBron James was in the middle of his final season with the Miami Heat. Kobe Bryant had just fractured his right knee and went on to miss the rest of the NBA season. The second Hobbit movie was topping the box office, and Pitbull and Ke$ha were dominating the Billboard Top 100 with "Timber."
The PDGA ratings update on January 21, 2014, was a benchmark in the sport's history: it was the first time McBeth would become the top rated player in the world. At that point, there was still debate about who the best current player was: Nate Doss, Dave Feldberg, and Ricky Wysocki had all led the ratings battle over the previous two years. McBeth was in the mix, as were Will Schusterick and Nikko Locastro. The top of the field was stacked, and they were all clumped together.
Before that date, McBeth had already amassed a Hall of Fame worthy career, winning four Majors, two consecutive World titles, and two National Tour points series over the past two years. The only thing left to prove was elite-level consistency. You could argue that, for pros, this is why ratings exist.
Over the next 2,548 days, McBeth was solo or tied for the highest rated player in the world. Even through Wysocki's dominant two-year run in 2016-2017 as World Champion, McBeth was never worse than tied atop the ratings list, an incredible feat in 2016 alone considering the significant injuries McBeth played through combined with Wysocki's high level of play.
PDGA player ratings are calculated as far back as August 1998. Only Ken Climo can claim a similar stranglehold on the top spot. No player was able to best Climo during a ratings update until September 2003 when Barry Schultz usurped the Champ.
In the seven seasons since becoming the world's top rated player, McBeth has won 11 Majors, 3 World Championships, 4 Player of the Year awards, 2 Disc Golf Pro Tour points series, 2 National Tour points series, and a Disc Golf Pro Tour Championship. Reminiscent of Tom Brady, McBeth has arguably had two separate Hall of Fame careers that compile as one to make an untouchable legacy in an ever more crowded sport. The hardest part to comprehend is that McBeth is still very much in his prime and as capable as ever to win Elite Series events and keep compiling awards and accolades.
That's proof that ratings are just one snapshot of player performance, and there's no meaningful difference–particularly in the professional game–between being rated one point higher or lower than another player. But it's still an impressive achievement for Wysocki to regain the top spot, particularly following his Lyme disease diagnosis and associated health struggles in late 2019. His rating fell to 1042 — the lowest since 2015 — in July 2020 before rebounding to his career high of 1054 by November following a return to elite form.