Best disc doubles, then worst disc doubles, then singles stroke play to decide the champion.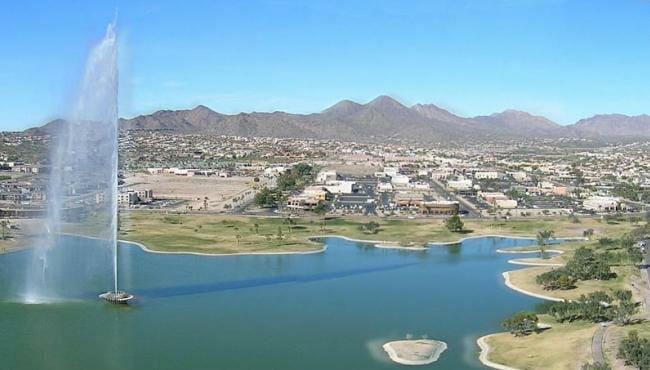 The Disc Golf Pro Tour's All-Star Weekend–set for February 20-21 in Fountain Hills, Arizona, just outside of Phoenix–will be the 2021 season's appetizer, just a week before the Las Vegas Challenge. The eight top DGPT points earners from both MPO and FPO last season are heading out to the desert for some fun in the sun.
After initially planning to pursue match play, the new format will be stroke play doubles on Saturday followed by singles on Sunday. Players will be paired up based on their seeding — 1&8, 2&7, 3&6, 4&5 from within their division — and play 18 holes on Saturday on the nine-hole safari layout. The first nine holes will played as "best disc" doubles; the second nine will be played as "worst disc" (as chosen by the other pair on the card).
Players will carry their scores into Sunday's 18 hole singles stroke play, setting up one player to be crowned the All-Star Weekend champion.
"The motivating factor was keeping all the players in the mix for both days," said DGPT CEO Jeff Spring. Match play would have left some players eliminated early in the weekend.
The DGPT is also considering some Saturday night exhibition events, but that has yet to be finalized.
The All-Star event will not allow on-site spectators or caddies but will be streamed live on the DGPT's Disc Golf Network.
The event was moved from Orlando due to COVID-19 concerns, according to DGPT CEO Jeff Spring, particularly because of the extra travel required. "[Fountain Hills'] proximity time-wise and space-wise to Las Vegas makes more sense," he said. The Fountain Hills course is less than five hours driving from Las Vegas.
He added that holding the event at Fountain Hills keeps the course in the spotlight despite the DGPT removing The Memorial from the 2021 schedule.
"I think people like to see it," said Spring.
The current thinking from the Pro Tour is to hold the All-Star Weekend event at Fountain Hills again next winter alongside a disc golf convention at a nearby resort. The weekend could expand to another eight All-Stars and potentially add a B-tier event for other players that attend the convention.
The 2021 All-Star Weekend will be broadcasted live on the Disc Golf Network. Here are the 16 players that will compete (UPDATE 2/17: Nikko Locastro has dropped from the event due to injury and been replaced by James Conrad):
2020 Men's All-Stars Doubles Pairings
#1 Paul McBeth and #8 James Conrad
#2 Calvin Heimburg and #7 Garrett Gurthie
#3 Ricky Wysocki and #6 Kevin Jones
#4 Eagle McMahon and #5 Chris Dickerson
2020 Women's All-Stars Doubles Pairings
#1 Paige Pierce and #8 Heather Young
#2 Catrina Allen and #7 Kona Panis
#3 Sarah Hokom and #6 Jessica Weese
#4 Hailey King and #5 Missy Gannon