The Memorial has been an elite series event since 2003.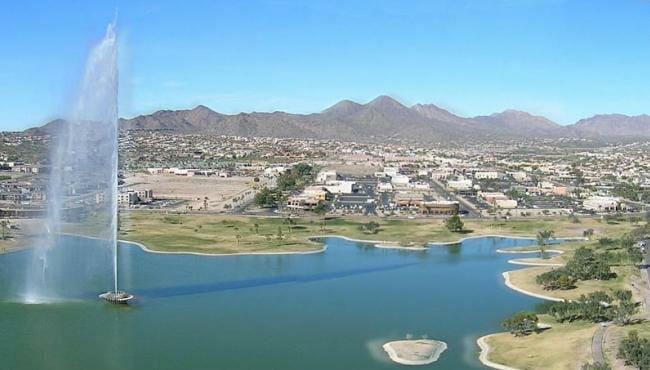 For over 30 years, The Memorial Championship has been a cornerstone event at the start of the disc golf season. Set in the sunny climes of Scottsdale, Arizona, the Memorial was a part of the inaugural season of the PDGA National Tour in 2003 and served as the opening NT event every year through 2016. From 2017 through today, it was the opening event on the Disc Golf Pro Tour.
No longer.
The Memorial was the lone scratch from the 2021 Disc Golf Pro Tour schedule among events that were originally scheduled for the 2020 Tour. The Pro Tour had discussions with Memorial organizers regarding concerns over course design and safety that were never resolved.
"With the direction our sport is going, we need a high level of control over the venues," said DGPT CEO and Tour Director Jeff Spring. "When it came time to make the call about The Memorial, it wasn't clear there was the level of control that we needed, so we had to move in a different direction, and we did."
The Memorial's iconic Fountain Hills course has been under increasing scrutiny in recent years because it is seen by many players and fans as too easy and repetitive. An Inside Line podcast episode last year tackled the question directly: has disc golf outgrown the Memorial? Beyond the course difficulty, Fountain Hills' location in an open and active city park has led to spectators being hit by discs.
"[A return to the Pro Tour] basically came down to whether we could shut the park down," said Memorial tournament director Keith Murray, who said that he and his team weren't willing to do that. "As far as we're concerned, the folks around are just more eyeballs to introduce to disc golf.
"It was fun to be a part of [the DGPT] and we certainly enjoyed working with those cats, but I definitely felt this year that their direction was going in a different way overall. We already had some questions about what we were going to do in the future, and this kind of expedited it."
Murray said that he is excited to offer more age-protected divisions and more spots for amateurs, which were constrained by Pro Tour scheduling, at the 2021 event. They also plan to continue offering live coverage, despite no longer being on the Pro Tour.
As for the future of the event with professional touring players, Murray isn't worried.
"I still think we'll see all the top pros here," he said. "We drew the pros since before the Pro Tour or National Tour. As far as we're concerned, The Memorial Championship is an elite event regardless of what tour it's on."