European players may miss Worlds, USWDGC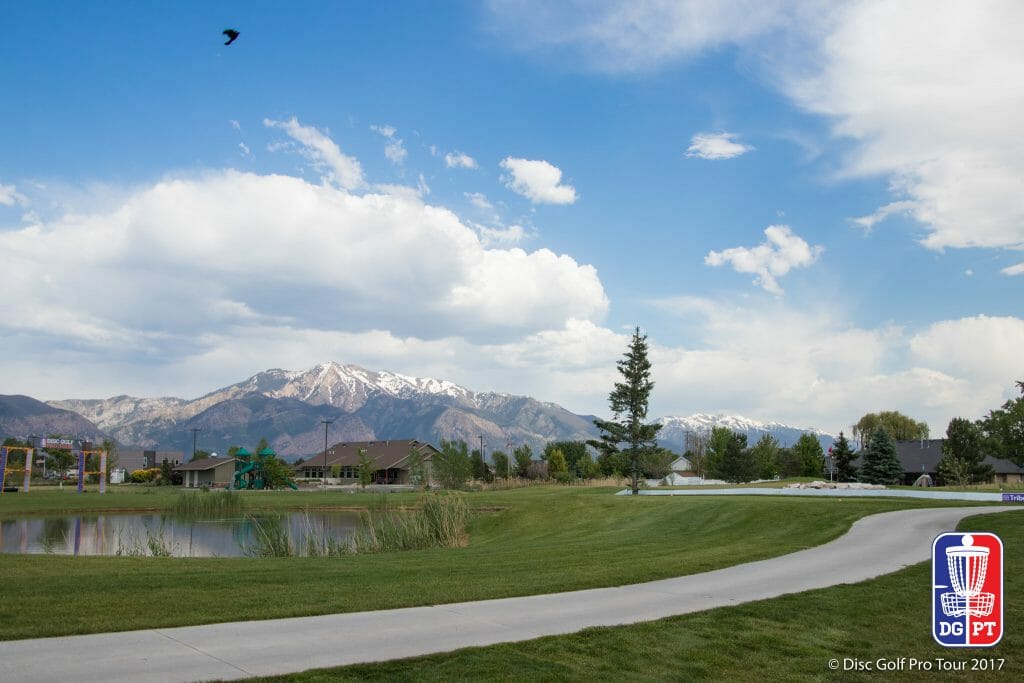 The Professional Disc Golf Association plans to hold the 2021 Majors even in the case of continuing international COVID-19 travel restrictions that make it difficult for players outside North America to attend the events.
"The PDGA recognizes the importance of ensuring that premier events are accessible to players around the world, but in light of the complex and unpredictable status of international travel that is expected throughout the 2021 season, we have determined, out of respect for the significant time and resources invested by the event hosts and organizers, to hold these events as scheduled unless local conditions and public health ordinances prevent us from doing so," the PDGA recently added to its COVID-19 FAQ page.
"We know this may limit some players from traveling to and from PDGA events held in North America and Europe but we felt it was important to hold these events in 2021, especially since we could not do so in 2020. We are extremely fortunate as an organization to have a sport that can be safely played during this pandemic and look forward to hosting as many Majors, Elite Series, and Euro Tour events for our members as possible in 2021."
Tournament Director Jade Sewell and the PDGA confirmed to Ultiworld Disc Golf that the 2021 Pro World Championships–scheduled for June 22-26 in Ogden, Utah–are set to move forward as long as state and local regulations allow for the event to take place.
"From my perspective, we've waited long enough and we just have to move forward," said Sewell, who said that he is optimistic about both having international players and spectators at the event. "I think we'll be fine by June," he said.
Last spring, the 2020 Pro World Championships were cancelled due to the COVID-19 pandemic. A European travel ban that went into effect in March blocked some of the best international players from traveling to the US for any tournaments after the onset of the pandemic. "We cannot in good conscience hold a PDGA World Championship that does not provide the opportunity for all of our members from around the world the ability to compete," said the PDGA at the time. Sewell also had concerns about not being able to host spectators and the ensuing impact on sponsorship.
A year later, sponsorship concerns have been alleviated, particularly since Weber County, home to Ogden and the 2021 Worlds event, has allowed other events to take place recently with socially distanced spectators. Sewell said the tournament has raised over $100,000 in sponsorship dollars.
International travel, however, remains a question mark. The Biden administration last week re-established a ban on entry for non-citizens who have been in the European Schengen area, the UK, and Ireland in the previous 14 days. This proclamation supersedes the CDC rules about all air passengers arriving to the USA presenting a negative COVID-19 test in order to board an inbound aircraft. The Trump administration lifted a months-long ban on European travelers days before leaving office, but President Biden rolled back the changes within a week.
Travelers can apply for an exemption, but traveling for work is not listed as a carveout. No European players traveled to the US for disc golf tournaments in 2020 following the instatement of the ban. Estonian pro Albert Tamm applied for a travel waiver to compete at USDGC but was denied one by the US embassy. There was an exemption created for professional athletes last May, but it is no longer in effect under the new Biden proclamation, the Customs and Border Protection agency told Ultiworld Disc Golf.
"I hope that things gets better and, in the best case scenario, I'd like to be in the US in the middle of April and the latest June," said Tamm. If not, he hopes to arrive in the fall for USDGC. He said he understands the PDGA's decision to move forward with Worlds this year regardless of whether or not international players can make it to the event.
"Life has to go on. Maybe one year without Europeans, we can survive, I think, and we'll hope to be there next year," said Tamm.
The US Women's Disc Golf Championships–planned for May 21-23, 2021 in northern California–are also still in motion, though California has had some of the strictest lockdowns in the country and just last week lifted a stay-at-home order.
TD Jenny Knisley said that she is optimistic about the event taking place as scheduled. "Professional sports are allowed with modifications and no live audiences [under current county restrictions]," she said. The tournament, which still doesn't have approvals from all of its parks, is expecting not to be able to host spectators.
"I personally feel that disc golf is a sport that can make the modifications necessary to make everybody safe," she said. "I'm super excited and I'm really looking forward to hosting the women."
Finnish star Eveliina Salonen says that she hopes to be able to compete at both USWDGC and Worlds, but that traveling to the US right now is still "not in [her] plans," given the COVID-19 situation.
Travel and quarantine rules have changed frequently throughout the pandemic, and it is possible that the US government could roll back the ban on European Schengen area travelers before the major championships that begin in under three months. Europe's slow vaccine rollout could mean, though, that the hope of a travel ban reversal in the short term is unlikely.
European players do have the option of traveling to a country that is not on the banned list and remaining there for 14 days before traveling to the US, though the logistics are obviously challenging and potentially expensive.
US players may also face difficulties traveling to Europe this summer for the European Open. Currently, Finland only allows entries from the United States and Canada for "essential reasons." Travel for work must be "significant for the functioning of society," though "special groups," which include representatives of sport, can be approved for entry. If players are permitted to enter, currently they must self-quarantine and then get a negative COVID-19 test three days after arrival.
For now, tournament organizers are primarily focused on ensuring they can host their events — with or without spectators or international players.