Travel restrictions and canceled qualifiers hamper tournament's efforts to expand opportunities to European players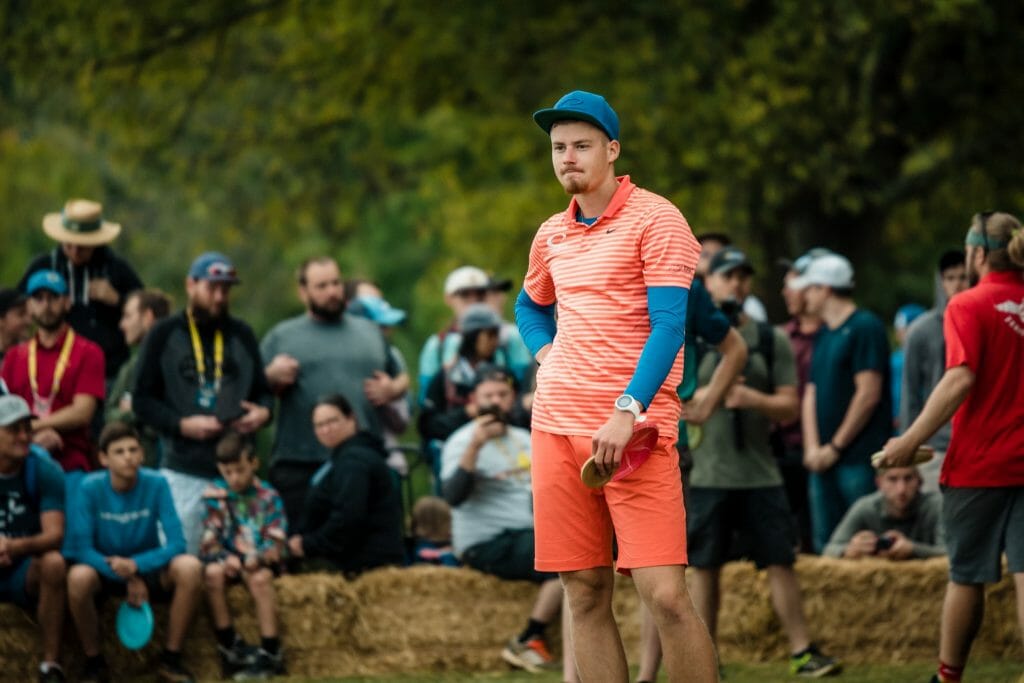 Coming into 2020, the United States Disc Golf Championship was attempting to increase the opportunities for European players to qualify for the event, with four European tournaments on the schedule with spots available.
As we near the start of the USDGC, those efforts unfortunately have not seen the uptick in European competitors at Winthrop, as three of the four events were canceled due to the coronavirus pandemic — Sula Open (Norway),  European Open (Finland), European Championships (Czech Republic) — and players qualifying at Estonia's Alutaguse Open are still unable to directly travel to the United States.
With specific exceptions, foreign nationals who have been in the European Schengen area, which includes Estonia and Finland, during the past 14 days may not enter the United States. All five players who qualified for the 2020 USDGC in Estonia — Marion Kull, Silver Latt, Luukas Rokkanen, Juhani Vainio, Mathias Villota — are either Estonian or Finnish. Estonian Albert Tamm, who won the Alutaguse Open but was already qualified for the 2020 USDGC as a top 10 finisher at the 2019 USDGC, is the sixth European qualified for the 2020 event and is also unable to travel directly to the United States.
Tamm told Ultiworld Disc Golf that he spoke with an embassy official while attempting to obtain a travel waiver but was denied, as he did not qualify for an exception under Presidential Proclamations 9984, 9992, 9993, 9996 and/or 10041. He said he was very much looking forward to returning to Winthrop after his showing last season.
While it would not have been Vainio's first USDGC, he played the event in 2016 and 2017, he was anticipating returning this fall. Vainio said he would also like to see an even larger increase in European Qualifiers than was planned for 2020.
"They should add another event just for Finland since the level of play is crazy nowadays," said Vainio. "USDGC is a really good event for first timers coming to the U.S. from Europe, because it's late in the season and thus not messing anyone's schedules on national or European tours."
Vainio said he knew there was a possibility of being unable to travel to the United States even before the Alutaguse Open.
Rokkanen would have been attending his second USDGC, after playing in all the of the Disc Golf World Tour events in 2017 and qualifying at the Aussie Open.
"It was so awesome. I've wanted to play there again every since," said Rokkanen. "[I would have traveled] if it would've been possible and safe. At this point, it isn't."
Junior Mathias Villota was a surprise qualifier in Estonia, earning his place by turning in the second-lowest score of the Alutaguse Open from the age-based division. He told UWDG that he would have tried to attend the USDGC if not for the travel restrictions. He'll attempt to re-qualify again next season and will play most of his events in the Open division.
Players have not yet been told by USDGC organizers if their qualifying spots will carry over to the 2021 USDGC. Event Director Jonathan Poole told Ultiworld Disc Golf that honoring 2020 qualifying spots in 2021 had been discussed but that a decision would likely not come until after the week of USDGC. The decision on those qualifying spots will also affect the number of European qualifying events in 2021.
Canadian Thomas Gilbert is the only player from outside of the United States currently registered for the event.
There are currently 3,988,096 active cases of COVID-19 diagnosed in United States and 199,256 deaths as of Sept. 20, 2020.