Full commitment on a forehand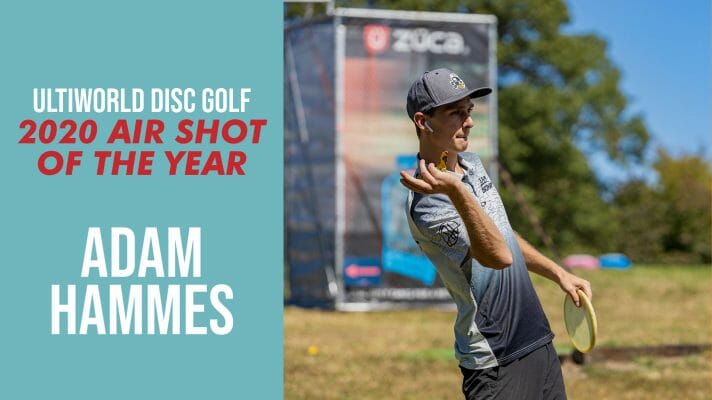 Hole 12 at Northwood has gotten all the press in Peoria the past two years, but it's hole 14 that loves to make highlights.
It's a photogenic hole, playing through the woods from an elevated tee pad to a green at a slightly lower height with a valley in between. At 330 feet, the hole requires a straight shot with both power and finesse.
In round one of this year's Ledgestone Insurance Open, Adam Hammes found the right line on his forehand drive. His disc looks like it follows the walking path underneath as it sails directly toward the pin, hitting the cage and falling gracefully down for a head-knocker of a tap-in.
adam hammes ledgestone hole 14