Scrambles, metal hits, and chainouts -- oh my!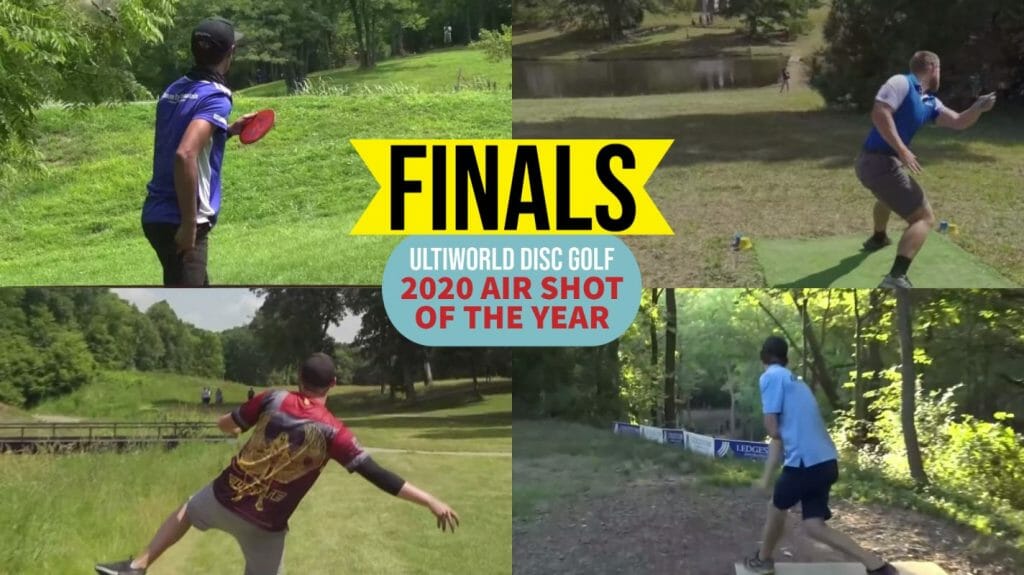 Four players escaped the opening round of voting to earn their place in the 2020 Air Shot of the Year finals, and one final entrant makes the cut due to fan voting to round out the competitors to five. Time to cast that ballot for the best air shot of the 2020 pro season.
Eagle McMahon paced the bunch with a flexing throw-in eagle at Idlewild earning close to 17% of the votes. Adam Hammes' metal hit, Reid Frescura's water skip, and Simon Lizotte's own throw-in were the only other shots to receive more than 10% of the votes. Lizotte's blog partner, Casey White, had multiple write-ins for his birdie save throw-in at the Lost Valley Open to make the final as well.
---
Eagle McMahon at Idlewild – Hole 2
Adam Hammes at Ledgestone – Hole 14
adam hammes ledgestone hole 14
Reid Frescura at Jonesboro – Hole 6
reid frescura jonesboro hole 6 
Simon Lizotte at The Preserve – Hole 8
Casey White at the Lost Valley Open – Hole 18
Casey White at the Lost Valley Open – Hole 18