What to expect as the Ledgestone organizer takes over at the Toboggan course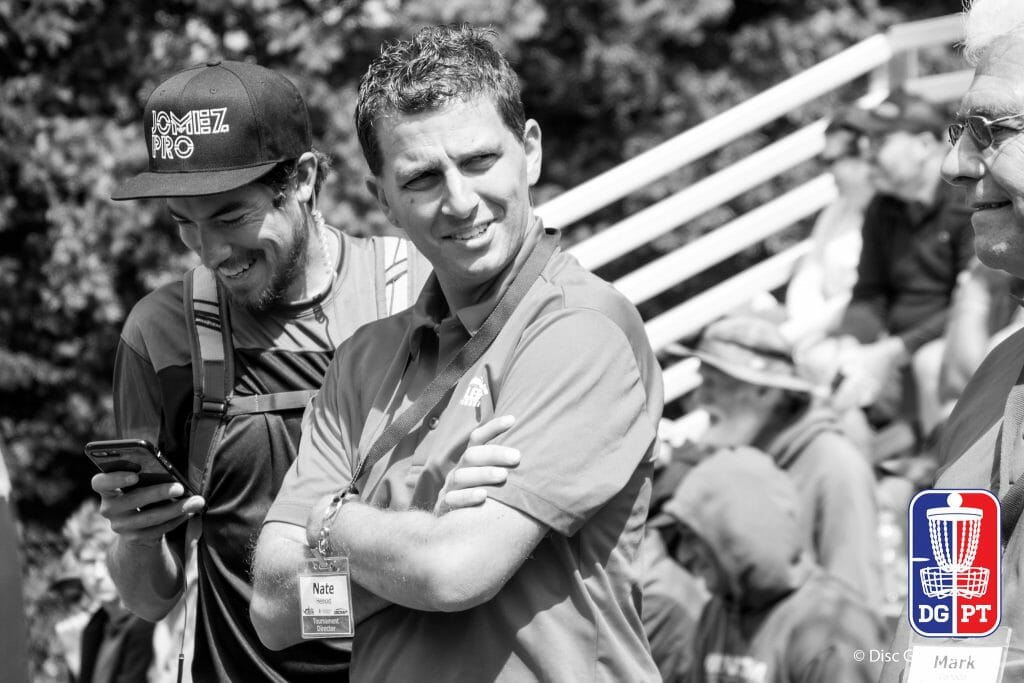 The Ledgestone Insurance Open has been dropping daily news as part of a "12 Days of Ledgestone" series, and its third release has wider-ranging effects than what's in Peoria.
On Sunday, it was announced that Ledgestone Tournament Director Nate Heinold would be taking over the same duties at another top Discraft-sponsored event, the Great Lakes Open in Milford, Michigan. Heinold, a Discraft sponsored player, will helm the 2021 Disc Golf Pro Tour stop through at least the 2023 event, agreeing to a 3-year contract.
"It wouldn't feel right to invest the energy into this for a few years. It was actually my suggestion to Discraft that we do a three year deal just to give me some time to get to know the local staff, learn what works and what doesn't work, and to allow the vision and our team to fully integrate into this event," Heinold told Ultiworld Disc Golf.
Heinold will continue working with 2020 GLO TD John "Nacho" Norkowski, who will officially become Assistant TD. Norkowski will be tasked with leading the organizing efforts as the Ledgestone and local Michigan clubs collaborate for the first time. Heinold said he's looking forward to working with Narkowski, and that he is also extending the offer to hire back any GLO staffers from 2020 who wish to continue working on the event, while also bringing in some Ledgestone staffers he has come to rely on.
"Nate will be working closely with our Michigan group to elevate this event to even greater heights in 2021. The amazing tournament team that made 2020 such a success will still be in place and with the addition of Nate and his team, it will help to make DGLO a highlight of the DGPT tour," said Norkowski.
Looking at the 2021 DGPT schedule, there could be challenges with the Ledgestone Open — August 5-8 — and Great Lakes Open — July 23-25 — only separated by two weeks.
"The timing this year is not ideal, but I will work to make that a bigger gap for future years," said Heinold. "At the end of the year, so much of the work prepping for this kind of tournament is in the months before the event, so while the timing is not ideal, it's really all of the work done beforehand that is more time consuming."
Milford, Michigan, is about 400 miles from Peoria, Illinois, but Heinold is familiar with the Toboggan course at the Kesington Metropark. He's played the Great Lakes Open twice, cashing in 2018, and thinks he has about a dozen rounds on the track. Heinold was even in Michigan surveying the property when responding to our questions. As far as course changes are concerned, he has some immediate plans — primarily permanent tee pads — while others will evolve over time.
"Nothing that is confirmed at this time, but I am working with Discraft as we speak on a few potential changes, and we will be speaking with the park very soon to discuss the event," said Heinold. "I knew that the first year was going to be fully focused on tee pads, some course changes, mapping out OB options, etc. The second year would involve tweaks that didn't work for year two and then year three we should be 100% dialed in with the course."
In the original release, Heinold said that you should not expect roped OB like is present at the Lake Eureka course during Ledgestone, and that the course would be left as natural as possible.
The Great Lakes Open, set in Discraft's backyard, has had some organizational issues in years past. The hire of Heinold sends a clear message that the company intends the event to become a premier stop on the Elite Series.
"Seeing these two amazing groups come together for DGLO is going to be monumental and great for not only Michigan disc golf but really the entire sport," said Bob Julio, Discraft's Team Manager and head of Disc Golf Sales, in a statement.