Players pitched-in to get course ready for Friday FPO tee times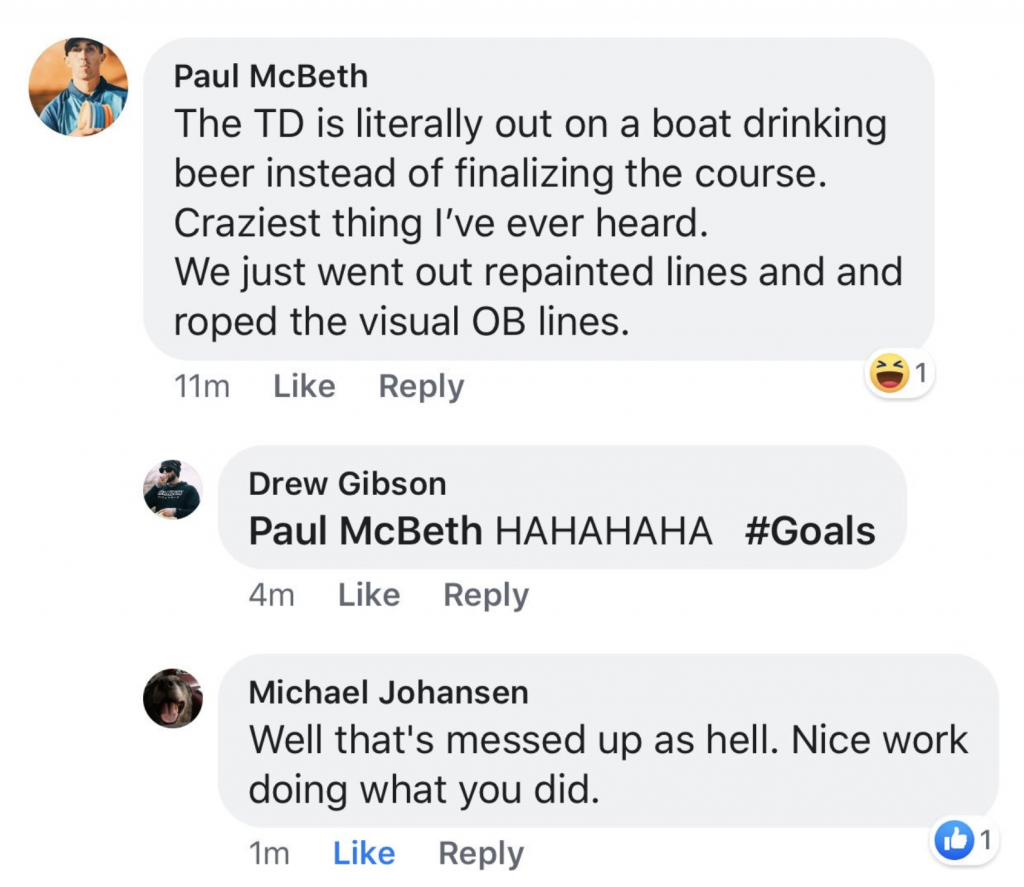 On the eve of the Great Lakes Open, there were reports of the Toboggan course not being prepped for play Friday.
Hannah McBeth noted several instances in which the course for the weekend Disc Golf Pro Tour event was lacking.
WHAT IS HAPPENINGGggg.
Where are the tee signs caddy books literally what is par right now and also where is the drop zone ?

— нannaн (@hannahemcbeth) July 4, 2019
GLO Tournament Director John Minicuci is also the TD of the United States Amateur Disc Golf Championship.