DGI Group made a splashy entrance, but things have stalled.
This article was first published as a part of Ultiworld Disc Golf's new monthly business newsletter, Cash Line. To get access to future editions of the newsletter, subscribe to Ultiworld Disc Golf! 
Perhaps you remember back at the beginning of 2018, when there was a splashy announcement about the formation of the DGI Group, a disc golf sports agency.
Following the collapse of his radio broadcasting company in 2016, Sam Hassell decided to pursue disc golf marketing as an agent for professional players. He pitched himself to top pros and landed some notable clients, including Paul McBeth, who had been looking for an agent for some time but struggled to find someone knowledgeable enough about disc golf to promote him.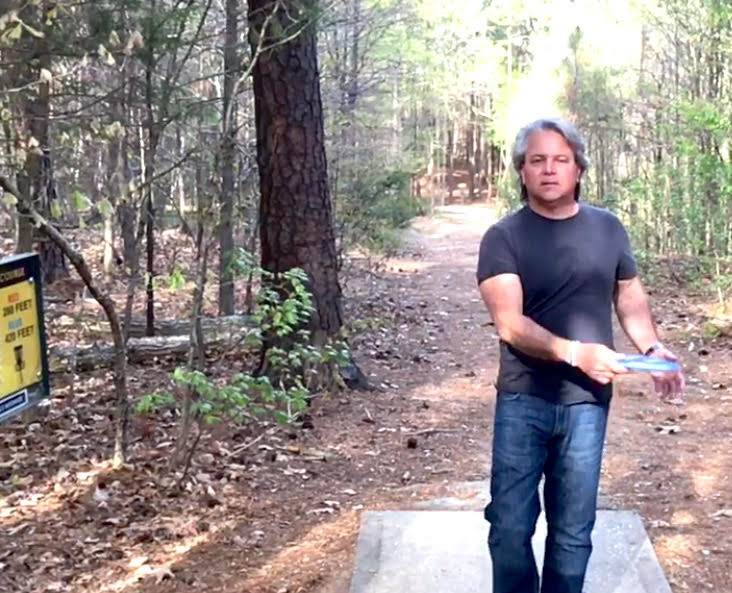 "I've always believed that agents should be involved in our sport, because it's a more professional look for our sport," said McBeth.
It was fortuitous timing for Hassell, as McBeth was entering the final year of his contract with Innova in 2018 and looking to shop around.
Early in the summer of 2018, Discraft popped up as a possible destination with mutual interest.
"Paul asked me what I thought about it," said Hassell. "And I said, 'Well, yea, I think we should absolutely pursue it and find out if they're serious and see how serious they are."
Hassell started talking with Discraft representatives; traveled to Michigan to tour the company's facilities; and asked questions about plastics, designs, molds, operations, and their family approach to business.
"It wasn't just about the size of the check, but rather what they are going to do to support the relationship," said Hassell.
Having an agent handle those conversations made it easier for McBeth to stay focused on his game.
"It was very beneficial to have someone like Sam, because I was still in the middle of my year," said McBeth. "I didn't want to talk to Discraft because I would have to tiptoe around things."
At the same time that Hassell was talking frequently with Discraft, Innova was pushing to talk directly with McBeth. Disagreement between the East Coast and West Coast Innova camps made negotiations more difficult.
We all know what happened: McBeth signed a four year deal with Discraft worth over $1,000,000 guaranteed — and it will likely far exceed that number by the end of the contract in 2022.
"The size of the deal was a huge statement for disc golf," said Hassell. "And it will help everyone in the sport. That was the thing, more than anything else, that gave me satisfaction."
Also satisfying: Hassell got a 20% cut of the deal, the industry standard percentage for an endorsement deal.
"We're worth more than the number of discs that we sell with our names on it," said McBeth. "I think Sam opened up [Discraft's] eyes to that. And mine too."
"Even if never signs another deal, this should be viewed as a success," he added.
Perhaps that last idea was more prescient than McBeth realized. After the record-setting contract Hassell negotiated, things have slowed considerably. He's moved into other projects, now working full time as a business consultant. Even though he is still pursuing sponsorship efforts, "the money just wasn't there as it needed to be." Hassell has had talks with several large companies outside of disc golf, but he has yet to close a sale.
"The deal with Discraft was a wonderful deal, and did a lot to change the game for the sport and for professional disc golfers, but it wasn't an outside corporation coming in with substantial sponsorship dollars," he said. "That's a code we're still trying to crack."
Hassell said that the relatively low number PDGA membership numbers compared to other sports makes it difficult to convince would-be sponsors that there's enough of a market to warrant spending marketing dollars in the sport. US Lacrosse, for example, has over 450,000 members. The PDGA had 53,000 in 2019.
As much as the McBeth deal transformed the disc manufacturer sponsorship model, there is much work still to be done to reach beyond the confines of disc golf. Sports agents will eventually be a part of disc golf, but perhaps Hassell was ahead of his time.
"We need a giant leap forward," he said. "We've made one with Paul. But we need another giant leap forward in disc golf."
This article was first published as a part of Ultiworld Disc Golf's new monthly business newsletter, Cash Line. To get access to future editions of the newsletter, subscribe to Ultiworld Disc Golf!