Founders address concerns while seeking to package the sport for mass consumption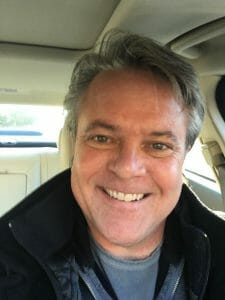 If Sam Hassell's disc golf story sounds familiar, perhaps it's because it is so relatable.
The North Carolina businessman first found the sport in the '80s, but became engrossed in other life pursuits — a career in marketing, the growth of a collection of Christian radio news and talk programs via USA Radio Network, and work with presidential super political action committees — and rarely picked up a disc for 30-odd years. But when that radio network filed for chapter 7 bankruptcy in 2016, Hassell hit a low point. "I had become really isolated after the failure of my business and everything," he said.
Flush with time and in need of an escape, Hassell sought refuge in sunrise rounds at Cedar Hills Rotary Park in Raleigh. Enamored with the flight of a disc and those rare glimpses of perfection when everything goes just right, he caught the proverbial bug and fell in love with the sport.
"Disc golf pretty much saved my life," he said.
His newfound obsession with the sport brought relationships with local club members, participation in the Kentwood Summer Doubles series, and the eventual discovery of the professional scene. And as he learned more about the players and events, he couldn't believe that more money wasn't flowing in.
"When I saw the best players in the world playing for $2,000…it really pissed me off," Hassell said. "I was like, 'That's wrong, and it really should not be this way.' This is such a valuable thing, and where are the sponsors? Where are the outside sponsors?"
That question led Hassell and business partner Mark Barber to form The DGI Group, a representation company announced last week. Boasting a high-profile roster with the likes of Paul McBeth, Ricky Wysocki, and Paige Pierce — plus the Disc Golf Pro Tour, the Glass Blown Open, Jomez Productions, and seven additional players — the firm aims to "secure significant national and international endorsements, sponsors and media distribution opportunities for its clients and for the sport at large." [Editor's note: The DGI Group and Schusterick DGI, LLC dba Disc Golf Instruction are not affiliated.]
But with the announcement has come other questions and concerns from the general disc golf populace: What's the risk for its clients? Who are these targeted sponsors? And what to make of news reports pointing to unsavory dealings in Hassell's past business ventures?
◊◊◊
Paul McBeth — four-time PDGA World Champion, face of Innova Discs, and generally the sport's most marketable commodity — has, surprisingly, never had a sports agent. He's tried to find the right fit for more than four years, he said, even dabbling with the company that represents Pro Football Hall of Famer Warren Moon. But here's the rub: None of those larger sports firms know disc golf, he said, so they don't know how to sell him or the sport.
Enter The DGI Group. McBeth was well acquainted with Barber, the company's vice president and general manager who brings to the table more than a decade of agency marketing experience and another 15 years of sales in the pharmaceutical and medical device industry. Barber introduced McBeth and Hassell, but McBeth admitted to being "hesitant" before embarking on initial talks.
Those concerns were soon assuaged. "We kinda just sat down and had a meeting, and their ideas were very similar to the ideas I've had about this before, too," McBeth said. "…They're willing to stick their neck out for disc golf."
Indeed, the firm is starting out with a commission-based structure. Hassell and Barber will pound the pavement for sponsors, but clients have not had to invest anything — other than faith — up front. That made the proposition more palatable not only to McBeth, but also to 2017 United States Disc Golf Champion Nate Sexton.
"I was already a bit skeptical at first, because I wasn't sure if it was something I needed," Sexton said. "But I feel comfortable about it now after many conversations with Sam and Mark and the other players."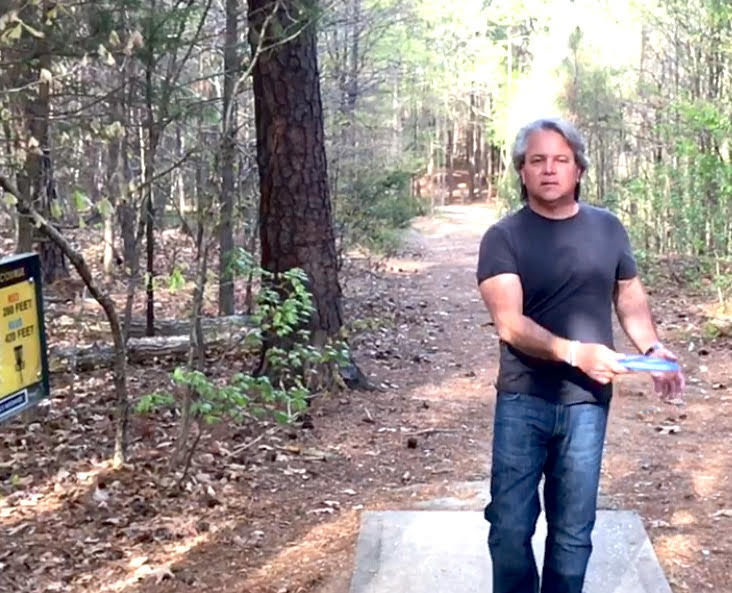 Still, that comfort hasn't been fully embraced by the greater disc golf community. After DGI was announced last week, followers of the sport took to various social media platforms to express their consternation. At issue was not only the failure of Hassell's radio network, but also his political connections. Hassell's Marketel Media worked with presidential Super PACs backed by conservative newspaper owner Sheldon Adelson, as well as on a documentary by political commentator Dinesh D'Souza, who in 2014 pleaded guilty to charges stemming from campaign finance fraud. Additionally, a 2012 Reuters article about campaign finance highlighted Hassell under the heading "Spotty Records" and suggested that he was responsible for $1 million that went missing from one of those Super PACs.
Regarding the bankruptcy of USA Radio, Barber came to his partner's defense: "Sam and other entrepreneurs, they think very, very large scale. And when you dream and aim large you get an amazing reward, [a] return on that. But you can also fail."
As for the Reuters article, Hassell chalked it up to political motivations driven by a rival.
"The numbers that were mentioned in that article — the missing million dollars, if you will — didn't have actually anything to do with me. It was about [financial] reporting," Hassell said. "That number was derived by an independent for-profit advertising agency, actually, that if anything was a competitor of my company…It's a matter of people doing quote-unquote investigative journalism and trying to do sensationalism to further a political motive."
Hassell also sought to draw a distinction between what his company marketed and his own beliefs.
"It's not about me — it certainly isn't about politics," he said. "I had a business that did some pretty big thing in politics, worked on presidential campaigns and other issue campaigns, and that was a business. I wasn't speaking personally about what were my own political convictions or political positions."
McBeth admitted that he did not look into Hassell's background — he trusted Barber's endorsement and was comfortable with Hassell after their initial conversations — and did not expect the attention it garnered. Others who did find potential red flags, though, were able to put aside any concerns.
"Politics is politics, and one thing that I've learned over the last two years is that when people are talking about the Disc Golf Pro Tour…they want to watch disc golf and not talk about politics," DGPT Director Steve Dodge said. "The two, in my mind, are separate."
"I talked to him about that stuff beforehand…just to make sure that this wasn't — there wasn't gonna be a political angle," Sexton said. "It's just two guys who really like disc golf, and they're really trying to help push the game forward."
◊◊◊
But how, exactly, will DGI achieve that end? How is an agency supposed to package a sport that has always bubbled below the surface but has struggled to break through to the mainstream?
Barber boiled the task down to his bread and butter: It is, essentially, a sales job. For Hassell, it's about finding the right market — one that is larger than he thinks people realize.
"Disc golfers don't just buy golf discs," Hassell said. "They buy cars, they buy houses, they buy — they go grocery shopping, they go to movies. They wear clothes that are not just disc golf clothes. They are consumers, just like anyone else."
And, in Hassell's experience, those everyday customers are the ones advertisers salivate over. He said the digital marketing landscape is experiencing a shift, as companies have grown "disenfranchised" with marketing through social media and associative content. "In general, big advertisers are hungry for real people, real advertising, which is what you get with sports endorsements and sports association," he said. "That's got huge appeal to it, but also couple that with some of the decline with some audiences…with more traditional sports."
Hassell's favorite analogy for disc golf's current stance in the athletic world, then, can be pulled from what was viewed as a non-traditional sport just a decade ago: snowboarding. When media and sponsors converged to help elevate the personalities behind the sport, it exploded.
"The people following them — when they started really covering snowboarding and the X Games and all that, they didn't leave those stories out," Hassell said. "…The sponsors got that, the media got that, and that's what made snowboarding really pop. Ten years later it's a $36 billion industry with 10 Olympic events."
That's the not-so-secret sauce behind what Hassell is trying to sell: Disc golf is about people. With that in mind, leveraging his and Barber's past contacts in a larger media sphere — "eHarmony, Coke, Toyota…Name a large brand and I've probably worked with them at one point or another," Hassell said — is a crucial element. An appeal for McBeth, meanwhile, was that DGI's involvement would allow him to focus less on marketing himself and more on what actually makes him marketable: being a great disc golfer.
"I want them to sell me to these big box companies to where they can get involved with me and the sport," McBeth said. "I figured, they can package me up and sell me better than I can do that. That's really what this venture is."
Like McBeth, a big draw for Glass Blown Open Tournament Director Doug Bjerkaas was that the partnership brought the potential for outside sponsors without disrupting the day-to-day business of assembling and running the largest disc golf tournament in the country (the GBO will have more than 1,200 competitors this year). Bjerkaas likened the relationship to someone selling a house and listing it initially as "for sale by owner" before relinquishing those duties to an outside firm.
"We now have a realtor," Bjerkaas said. "Same house, players, and fans. The disc golf community can expect the same event they're used to. This gives us an opportunity to add some additional sponsors to the event.
"The risk is minimal," Bjerkaas continued. "Again, in talking to the guys at DGI, they've kinda shared some of their past experiences — not so much in detail, but especially working with these types of sponsors, definitely sponsors outside the disc golf sandbox."
That low-risk proposition was appealing to everyone Ultiworld Disc Golf reached for this article. If players, tournaments, and media were not having to fund DGI or upend any of their previous business relationships, then the prospect was a net positive.
Or, as Dodge said, the firm's entrance into the disc golf arena could serve as an "accelerant."
"We're always talking about getting [disc golf] around that corner," Dodge said. "I think we're approaching it with good speed, and I think [DGI] can help us get to that corner basically instantly."
And if the company fails?
"It's one of those things where, man, if it works, it's gonna be great for our sport," Bjerkaas said. "And if it doesn't, people will have the same great GBO they are expecting to see every year."
"I don't see an opportunity for them to put the brakes on what we're doing," Dodge said.
Hassell, meanwhile, is ready to step out of the spotlight and deliver on his promise to give back to the sport that he says has given him so much. He came in with a goal to "do no harm," and he's confident that, by shouldering the risk, the rewards will be plentiful.
"It's not really about me," Hassell said. "This is about disc golf, and I have 100 percent faith and belief that the sport is due."
This article was updated at 8:20 p.m. PST on January 15, 2018 to provide clarifying information about USA Radio and to correct the name of Hassell's prior marketing firm to Marketel Media.