A course for every municipality in the small island region.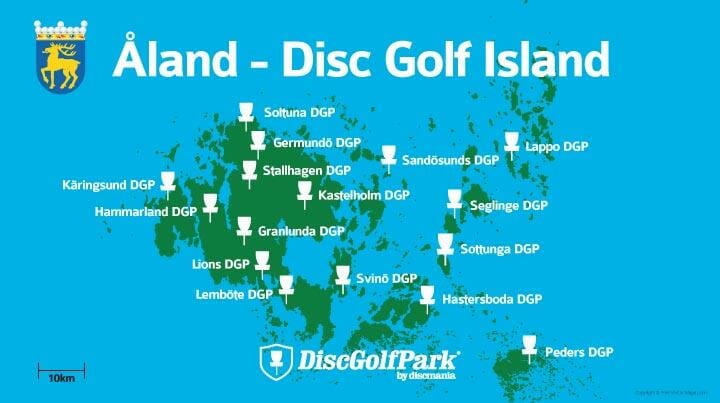 DiscGolfPark by Discmania today announced an ambitious project with the autonomous islands of Åland to create a floating disc golf destination.
The Federation of Small Businesses and its chairman for Åland, Mats Adamczak, approached Lars Jansson of DiscGolfPark with the idea to turn the region of less than 30,000 people into an "island of disc golf," with 16 courses, one for each municipality in the region. Jansson previously designed one of the two current disc golf courses in Åland.
"Åland should be a location for disc golf in the future," said Adamczak in a press conference announcing the project. "I Knew that DiscGolfPark was the only company who had enough muscle to take on this challenge."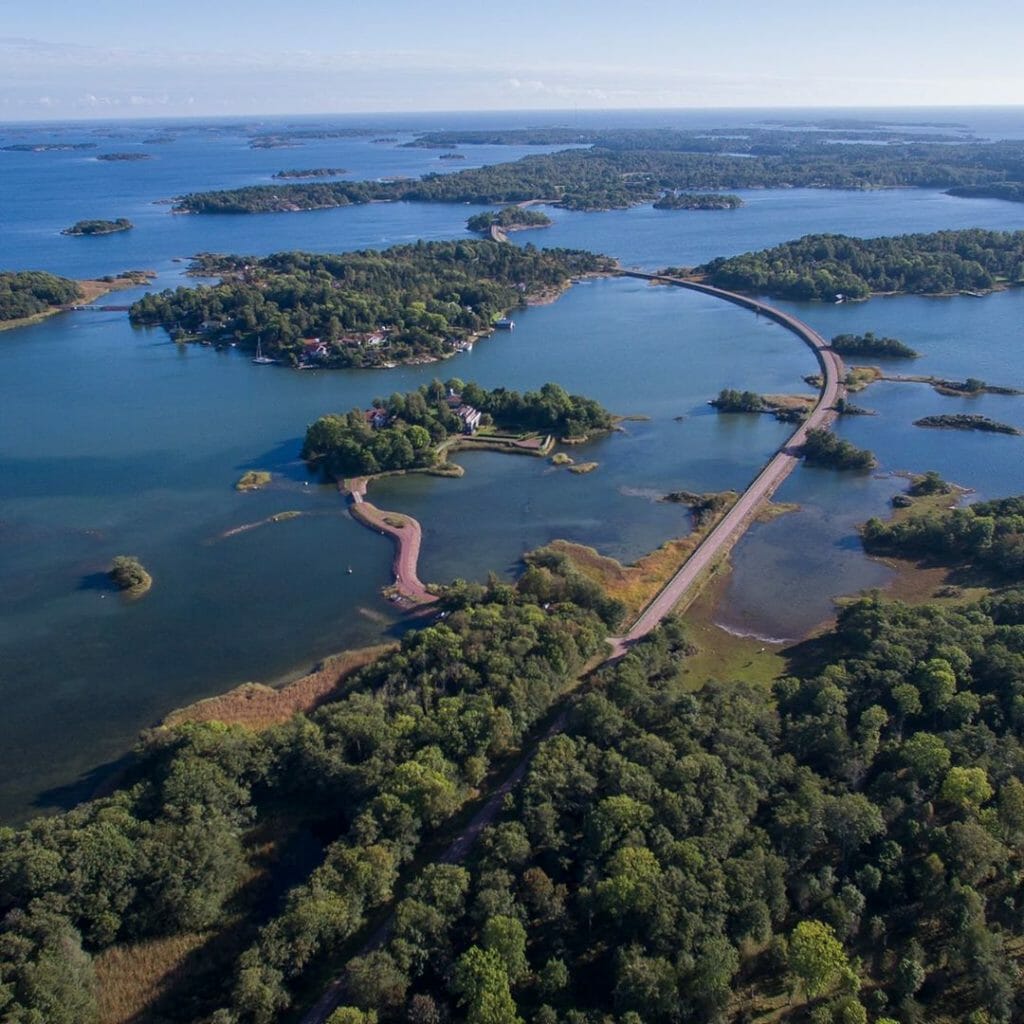 DiscGolfPark Founder and Discmania Founder and CEO Jussi Meresmaa was initially floored by the request for such a major undertaking.
"At first, when I heard about the idea I had to ask, 'How many courses?!' because I thought they were talking about 16 holes, not courses," Meresmaa said. He does believe the timing is right though. "This moment and situation in the world has been a great time for disc golf. The growth has been unexpectedly large," Jussi continued. "There are a lot of beginners and families trying out disc golf."
Of Åland's 16 courses, the majority will be entry-level to help get more residents introduced to the sport. 
"The courses are mostly 9 hole courses which are family friendly, but three to five courses will be designed to be 18 hole," said Juho Rantalaiho. Rantalaiho will be one of three course designers working on the project, along with Pasi Koivu and Erno Väyrynen. Rantalaiho designed Åland's first course, Lappo, which is in the process of being converted from a 9 hole track to 18 holes.
"Previously, the most courses built simultaneously has been three, to my knowledge. So this is a great opportunity and responsibility at the same time," Rantalaiho said.
The crown jewel of Åland will be a championship-caliber 18 hole course, Geta, which will incorporate the natural hilly landscape and be designed by Koivu. Koivu has plans to travel to Åland this week to begin work on up to five courses.
"Most likely some of the courses will be in a playable condition by Midsommer Festival, June 19, however we must understand that there are many variables," Rantalaiho said.
In terms of a marathon day of hitting all 16 courses, you'll probably be a bit stretched thin on time.
"If you own or rent a boat, you can probably play all 16 courses in three days without stress," Adamczak said. "Five of the courses are on one small island, for example. There are ferries that allow you to take a car with you, but they don't run that often, maybe three times per day. There are some locals who are planning the best routes so you can do it in a full day, you might need 20 hours to make it happen though."
According to Discmania, the 590-square mile Åland will have the highest concentration of disc golf in the world.
Åland will have 533.3 courses per one million people and 103 courses per 10,000 sq/km. The United States clocks in at 20.1 courses per one million people and 4.1 courses per 10,000 sq/km. Finland, where disc golf continues to grow, comes in at 111 courses per one million people and 20.2 courses per 10,000 sq/km.
For those hoping to start planning a trip to Åland, the organizers said cruise and travel companies are already working on itineraries for the future.