While the scene may not be big in Croatia, it sure does punch above its weight.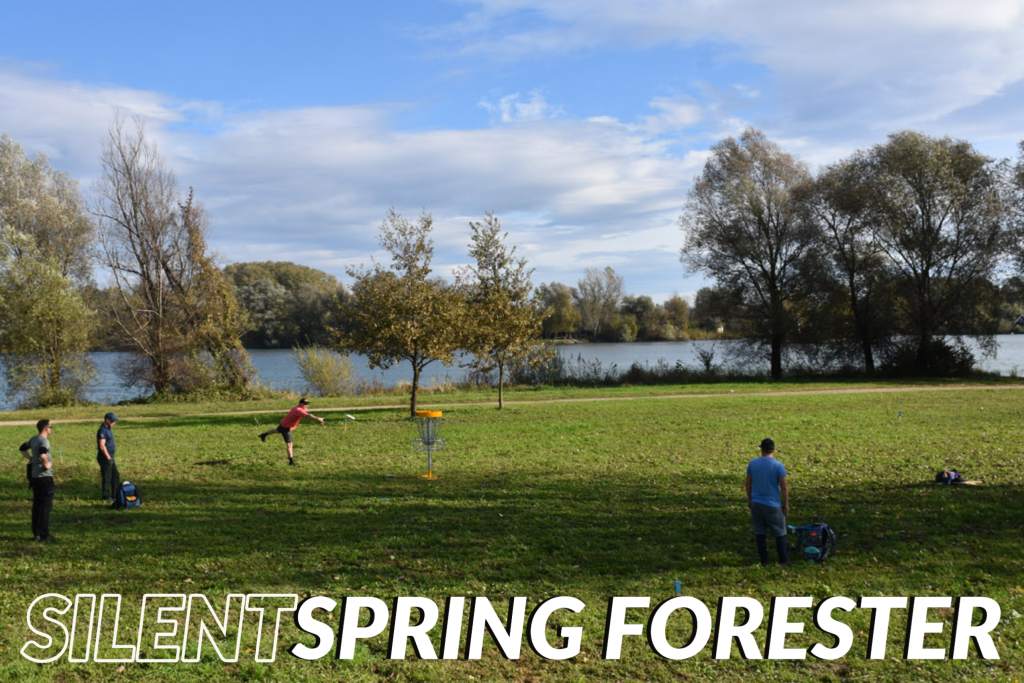 The current suspension of competitive disc golf has been a tough, necessary result of an ongoing global pandemic. Having the EuroTour opener delayed is very low on the list of priorities right now, but it doesn't mean we aren't bummed to be missing it.
While the scene may not be big in Croatia, it sure does punch above its weight.
When the country hosted the 2018 European Disc Golf Championship it used a spa resort as its playground. Paige Pierce used the country to host a travel experience.
And leading the way for all these joys has been the annual Drava Forester tournament every fall. Terry Miller of Smashboxx TV says its the most fun tournament around.
We've covered the event in the past — a "family reunion" vibe more than anything — and were excited to see a spring offering added to the fold with the 2020 Spring Forester.
We wanted to see more of the course Philo Brathwaite owned in 2019. You may remember his ace from the steps of the sports arena.
Philo Brathwaite Drava Forester Ace
The rest of the course offers a litany of challenges, with it equally being played in the Drava forest1 and along the nearby arena and river. Three holes were going to be omitted for the spring edition of the tournament, dropping it down to a traditional 18 hole layout, yet all we were really worried about was hole 11, which stayed in tack.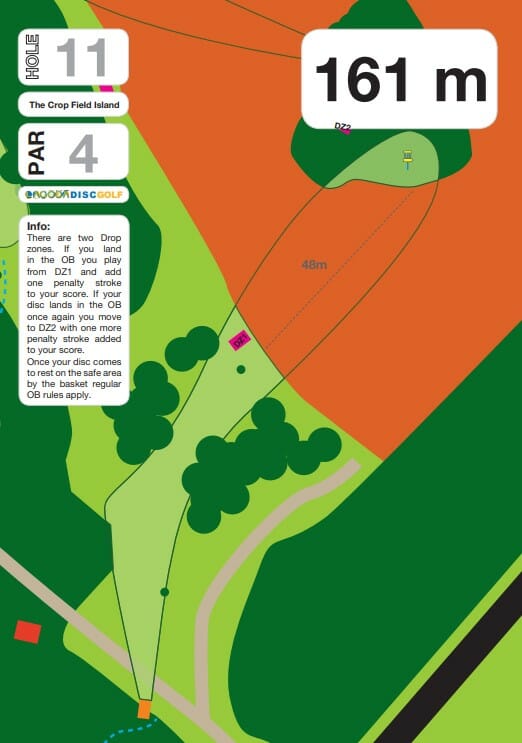 At 161 meters/528 feet, hole 11 is not a long par 4. A right turning fairway through light trees and an island green does make it tough though.
Last year's lead card during the third round of play all kept their tee shots conservative.
Conservative shots are not what many of us watch disc golf for. Someone who is good at playing aggressively is 2017 Drava Forester champ Simon Lizotte. Lizotte took his own line on the tricky hole 11 with a big sky anhyzer.
Simon Lizotte Hole 11 Eagle Drava Forester
"And he makes it."
Lizotte was unsurprisingly the only play to eagle hole 11 in 2017, and did so twice.
With potentially more high-level players in the mix at an ET event, we wanted to see more players pushing the OB areas to pick up an extra stroke on the field.
Guess we'll be waiting until fall.
---
See where the name comes from? ↩