Lizotte bests Braithwaite for the win, but competition takes a backseat to community and fun at this yearly gathering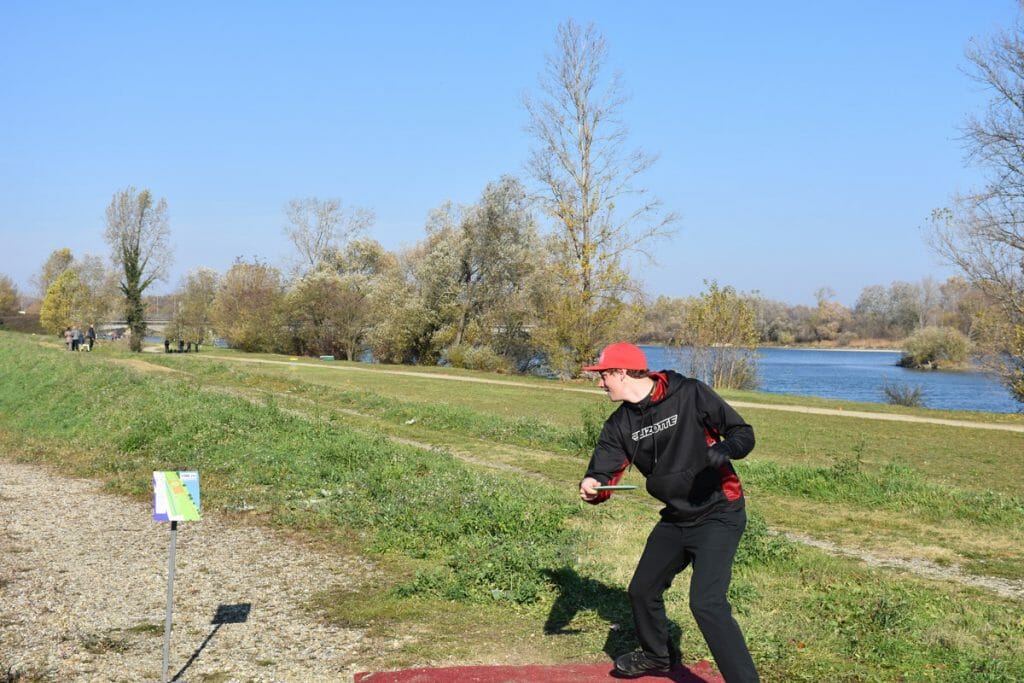 There are certainly locations in Europe that are internationally recognized among the disc golf world: Konopiště in the Czech Republic, Stockholm's Järva, and the entire country of Finland, just to name a few. The small city of Varaždin in northern Croatia—a country with a current total of 22 PDGA members and four permanent courses—likely doesn't ring as many bells for most. It is there, though, that for the last six autumns the brother and sister team of Dinko and Maja Šimenc have organized the Drava Forester tournament on a temporary course. It's an event that has grown from a small, mostly local affair into an international attraction.
"The first year we had 27 players," Dinko Šimenc recounted. "One guy from Norway, maybe five from Austria, and the rest Croatian. The next year we doubled it to 50-something, and we already had guys coming from Finland, Germany, and other countries. Each year it was steadily growing. People were spreading the word, having fun."
In fact, the word has spread so well that last weekend's tournament attracted 105 players from 15 countries, with disc golf superstars Philo Braithwaite and Simon Lizotte among them. The attendance could likely have been larger, but the registration was capped and invite-only, which Dinko explained as a method "to keep the family together."
What exactly is it that attracts so many to travel so far for a tournament with no payout or great prestige bestowed on its champions? While benefits like Croatia's relatively mild climate and affordable prices are often brought up by players as part of the allure, the overwhelming consensus seems to be that the sense of community and good vibes during the tournament's three days are unrivaled.
"I have never attended a tournament where I felt so welcome from the first second I arrived," said German Dominik Stampfer, who some might remember from SpinTV's chase card coverage of the Konopiště Open. "They are doing everything to make you happy. It is the perfect vacation and opportunity to throw some discs along the big river 'Drava.'"
Stampfer's sentiments were echoed by a four-time Drava Forester attendant, Switzerland's Natalie Holloköi: "It's more like a happening, a coming-together with people who have the same passion. How they care for the players is outstanding."
Braithwaite described the tournament as "an awesome event that's based on us players engaging with each other as much as possible." He also said that an attraction of the tournament for him is that it's "a great opportunity to help those interested further their disc golf knowledge on and off the course."
Lizotte also found joy in the community feeling the tournament inspires. "The unique and, in my opinion, awesome thing about this week was that all the players stayed at the same hotel. In the USA or at other 'bigger' events, I'd join a players' party and about 10 people would show up because everyone is just kind of busy and spread throughout the whole city. They [the tournament organizers] had a well thought-through schedule for every day. Everything just made sense to join because that's what everyone was doing."
However, Lizotte—who spoke of feeling "burned out" by disc golf in a previous interview with Ultiworld Disc Golf—also sought some personal benefit from this tournament. "Since there's no prize money, it was for me to find the fun of the sport again. Maybe kind of like self-therapy, if that makes sense." He said that playing in this tournament was "way more fun than getting frustrated over missing a 25 footer and losing $500 by doing so."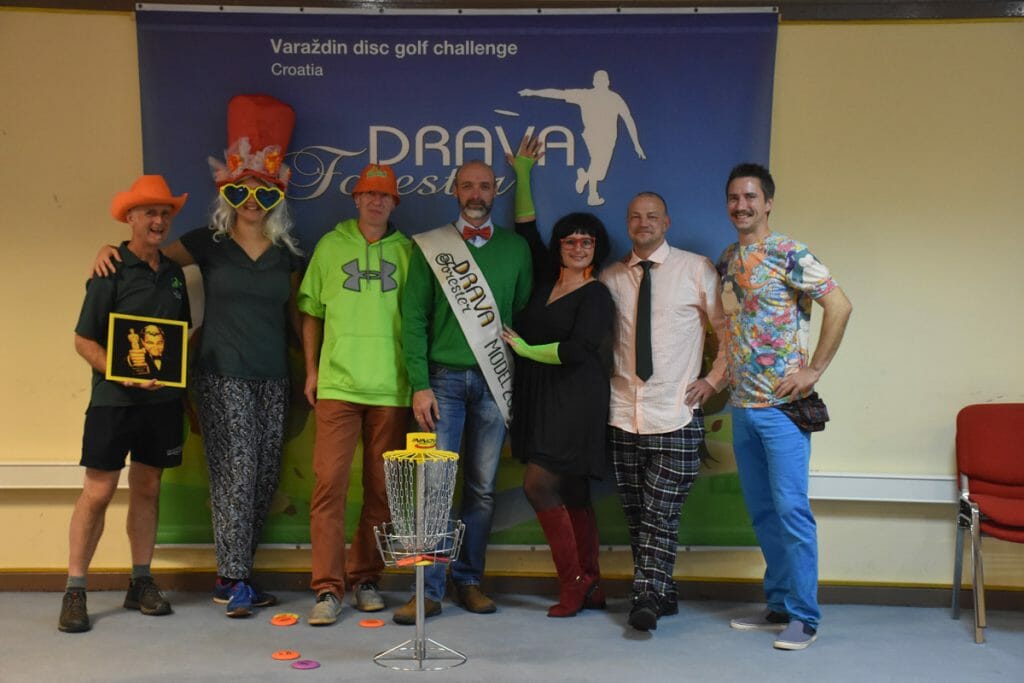 Though the off-course social atmosphere of Drava Forester appears to be the main draw for players, plenty of action happens on the course, as well. The tournament features only Open and Open Women's divisions, and this year the field tackled a 21-hole layout in five-player cards for three rounds, with the top five in each division playing a final.
The top two spots on the Open leaderboard were filled by the expected faces. Lizotte's 194 earned him a comfortable win, while Braithwaite's 199 was good for second place and put him sixteen strokes clear of the nearest competitors.
The battle below the big names was much tighter. A three-way tie for third at the start of the final ended as a two-way tie, with Germany's Ralf Hüpper and Austrian Jakob Gusenbauer's twin 215s being enough to edge out Slovakia's Michal Kúdela. While both Hüpper and Gusenbauer had hovered near the top of the leaderboard through the first two days, Kúdela's presence in the final five was something of a surprise.
"The [third] round was amazing. It was the type of game, you know, when you feel confident in your every shot," said the 980-rated Kúdela, whose 1030-rated 10-under par third round catapulted him from a three-way tie for 14th into a three-way tie for third and a spot in the finals. Unfortunately for Kúdela the hot streak didn't continue, and he lost two strokes to Hüpper and Gusenbauer during the final.
This year's Open Women's champion, 914-rated Slovakian Katka Bodová, also won in convincing fashion. Her 228-throw total gave her a 19-stroke advantage over Linda Emanuelsson's second-place 247 and 20 strokes over the third-place 248 thrown by Natalie Holloköi. Still, Emanuelsson's performance was particularly impressive: The 848-rated Swede averaged 53 points above her rating through the first three rounds to enter the final tied for second with the 897-rated Holloköi before besting her by one throw.
When asked to reflect on the final round and her win, Bodová's response seemed to encapsulate the feelings of community, fun, relaxation, and fellowship that are the hallmarks of Drava Forester. "The final round had some special holes and a big gallery of spectators," she said. "I enjoyed the thrill of it and played with no stress, maybe because these were the last tournament throws of the season. The win feels great, but more than the win itself I enjoyed playing with my friends."