The desert showdown kicks off a revamped Disc Golf Pro Tour for the 2020 season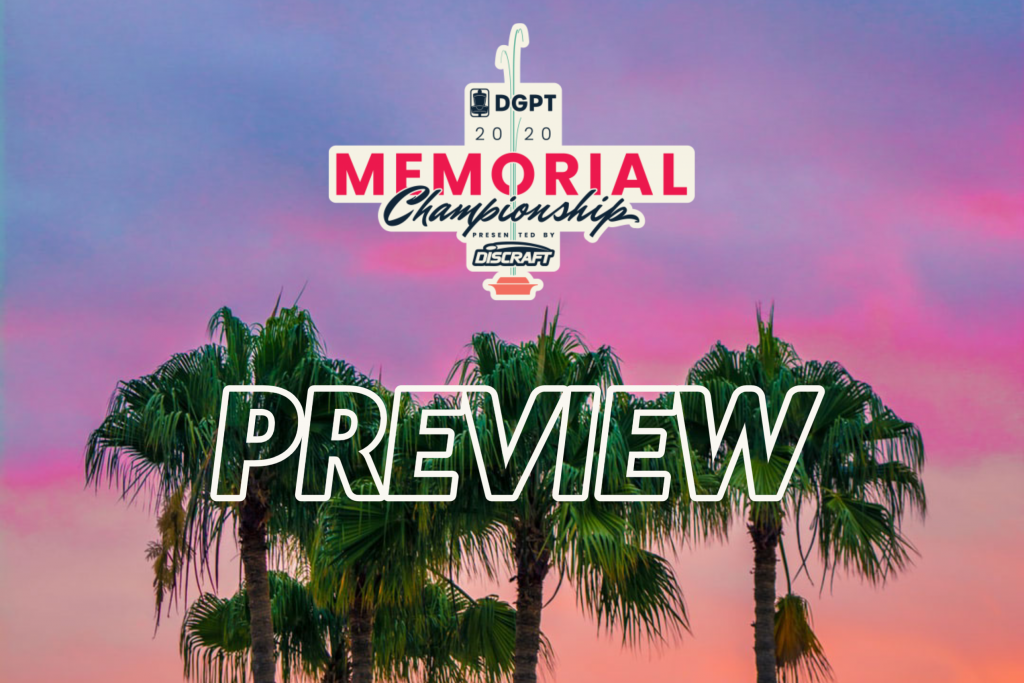 "Welcome back my friends to the show that never ends,

we're so glad you could attend, toss a putt, toss a putt!"

-Emerson, Lake, and Palmer
The 2020 Disc Golf Pro Tour is upon us!  As has become tradition, we kick things off in sunny Arizona with a lovely and harrowing stroll through the parks at Fountain Hills and Vista Del Camino. Here's hoping all the players who will be starting their season this weekend have been getting their offseason reps in and are ready to rip because as we all know, the key to scoring in the desert is having a big hyzer in the arsenal.
Discraft, a little outfit based in Michigan, will again be the title sponsor and considering the moves they made in the offseason, they have to be among the favorites to jump out to an early lead in the UWDG Manufacturers Cup.  
In 2019, Eveliina Salonen took down the win in the Open Women's division in what proved to be just the opening act in a season when the women of Europe made their presence known in a big way. Fellow Finn Henna Blomroos would go on to finish second at the European Open, and the pride of Estonia, Kristin Tattar, would win the US Women's Disc Golf Championship. 
Salonen didn't squeak into the win in 2019 by any stretch, outpacing the eventual 2019 World Champion, Paige Pierce, by four strokes when it was all said and done. This year, Blomroos will join Salonen in representing Innova, and we're excited to see how her new plastic has been treating her. She climbed up to a podium finish at the Las Vegas Challenge, while Salonen was yoyo-ing for first with Catrina Allen. 
This will also be our first real chance to see Pierce throwing her new Discraft lineup. Pierce joined the Elite Team this past offseason in a move that generated plenty of controversy and discussion. Pierce, if you'll pardon the putter-pun, is a fierce competitor and a six-time winner at the Memorial. She will undoubtedly be looking to…Stalk-er…way to lucky number seven. 
Over in the Open Division, Eagle McMahon will try to defend his title in his first action of 2020.  McMahon has kept somewhat of a low profile this offseason and we will be keeping an eye on his right hand to see how it has healed up after breaking it at the USDGC last fall.  
Fountain Hills and Vista Del Camino are the types of courses which play to McMahon's strengths: he's got huge three-way distance with his backhand, forehand, and roller power, which will help him shorten the course, assuming, of course, he steers clear of the abundant ropes and water hazards.  McMahon's spin putt should also help him stay on target inside putting range when the winds pick up over the mostly open courses.
McMahon won't be the only player in MPO coming back from injury. Paul McBeth has spent much of the offseason in a walking boot, recovering from an ankle injury. Ricky Wysocki had to cut his 2019 season short after being diagnosed with Lyme disease. AJ Risley is coming back from a wrist injury that hounded him through most of the 2019 season. Paul Ulibarri returns from an ACL injury that held him out for the bulk of last year.
What We'll Be Looking For
Eagle McMahon has been playing the offseason pretty under the radar since the 2019 USDGC. He usually comes out of the gate hot and with some new tricks up his sleeve, we'll be curious to see how McMahon starts in Arizona.

Can Catrina Allen continue to win while putting at Ultiworld writer levels? That's it. That's the question.

What sort of crowd control, or lack thereof, will we see at the public parks courses this year? We've seen spectators, their belongings, and cars all hit in the past. To be frank, if the event is going to continue to be considered a top-level event, the organizers need to prevent things like this from continuing to happen.

Sign us up for more Tristan Tanner, please. 
The Courses
Round 1 & 2
Fountain Hills Championship Layout: MPO – par 56, 6,835 feet; FPO – par 56, 6,629 feet 
Fountain Hills is gorgeous and requires players to manage their ground play lest they slide and find the plentiful OB, or the large manmade pond the course circles.  The wind off the water is always a factor, but there isn't much in terms of obstacles for the top players to manage.
Round 3 & 4
Vista Del Camino XL Layout: MPO – par 60, 8,606 feet; FPO – par 60, 7,846 feet
Vista has played as the more challenging of the two courses we will see in use this weekend, with significantly more trees in play, some elevation, OB, and water all in play. 
Weather Forecast
High pressure will keep conditions warm and calm through the first two days of competition, leading to ideal scoring conditions. An area of low pressure will bring windier conditions to the area on Saturday and Sunday. Fortunately, no rain is in the forecast at this time.
Thursday: Temperatures in the low 40s will quickly warm to near 70 by 1 PM. Afternoon highs will top out in the low 70s. Wind conditions will remain calm with the occasional breeze to 5 mph.
Friday: Temperatures will be in the low 50s to begin the day. However, temperatures will warm to the upper 70s by the afternoon hours. A steady easterly breeze between 5 and 10 mph will be possible.
Saturday: The aforementioned easterly wind will shift out the south and southwest throughout the day. High temperatures will top out near 80.
Sunday: Southwest winds will intensify on Sunday. Gusts in excess of 20 mph will be possible while temperatures top out in the lower 70s.
How to Watch
The Disc Golf Pro Tour will be providing live coverage via the new Disc Golf Network initiative. Though future early rounds will be paywalled, Memorial coverage is free to everyone on DGN or the DGPT YouTube channel.
For post-produced coverage, JomezPro has MPO lead card, GK Pro has FPO lead card coverage, and Gatekeeper Media will have MPO chase card coverage.
UDisc Live to track scores as they happen.