"Smiley" is prepping for this weekend's Wintertime Open and has high hopes for 2020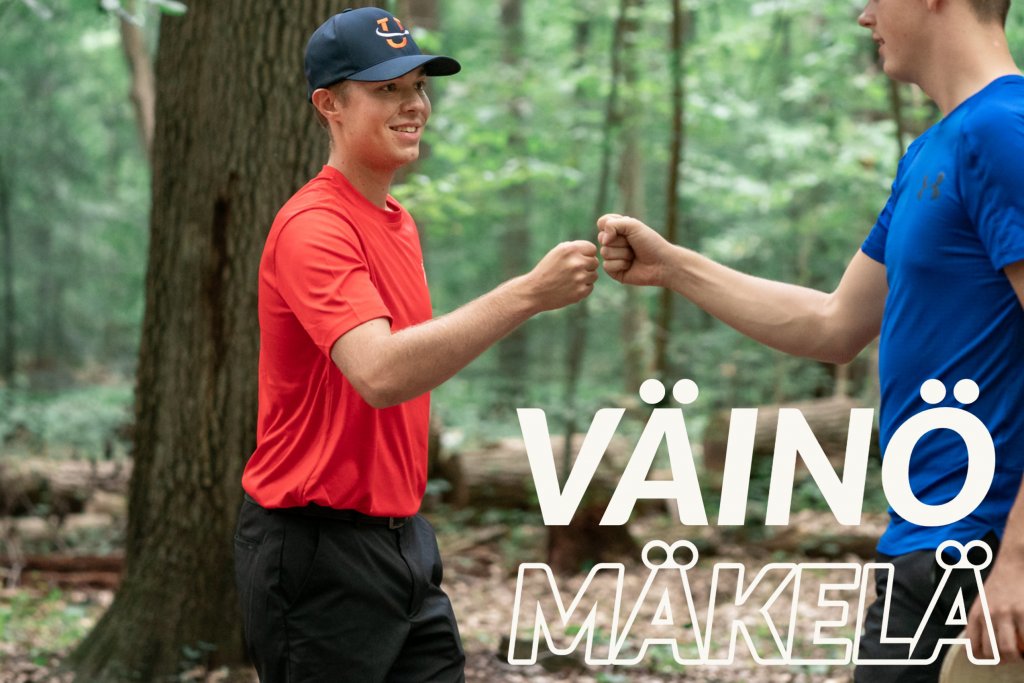 Väinö Mäkelä was on the heels of the top pros many times last season. In 2020 he is hoping to improve. We caught up with him as he was preparing to travel to the States for his first competition this year.
Current rating: 1029
Career events: 93
Career wins: 18
2016 European Junior Champion
3rd in European championships 2018 behind Seppo Paju and Simon Lizotte
This interview was translated from Finnish.
---
Ultiworld Disc Golf: So you are currently in Helsinki on your way to a tournament. Where are you heading? Is this your season opener?
Väinö Mäkelä: Yes, I am traveling to my season opener. I am in Helsinki at the moment. I'm staying at my good friend Riku Vink's place! Tomorrow we are going to fly to Los Angeles and then head for the Wintertime Open.
UWDG: What did Riku think when Janne Hirsimäki gave him credit for the best calves in disc golf?
VM: He did tell me about this, and then smiled with a sly look on his face.
UWDG: Ok, good that he took it lightly and with humor. On a serious note, you are sponsored by Prodigy Disc. How long have you been with them? Was Prodigy your first sponsor?
VM: I've been with Prodigy for five years now, so this will be the sixth. Today we also announced our new sponsorship with Powergrip. Prodigy was my second sponsor ever. My first sponsor was Frisbeeservice, which only boomers can now remember.
UWDG: So for 2020 your sponsors are Prodigy and Powergrip. Do you have a longer contract going forward with either of them?
VM: I have a contract with Prodigy through 2021. With Powergrip it's only for 2020 season.
UWDG: There isn't very much official info on pro players' contracts, yet the contents of the contracts are vastly/widely speculated. In Finland, the situation is slightly different because disc golf is still a sport that is somewhat underground, and the amounts of discs sold don't support huge contracts. "For love of the sport" might be a well-known phrase for a lot of Finnish pros.
So keeping this in mind, does being a sponsored player mean that you are able to just practice and compete for the whole year?
VM: Yes, it does mean that I can practice and compete all year long. I am a full-time pro at the moment.
UWDG: Do you have time for anything else?
VM: I've been studying information technology for a year and a half in a university, but now it looks like education has to be put on a hold.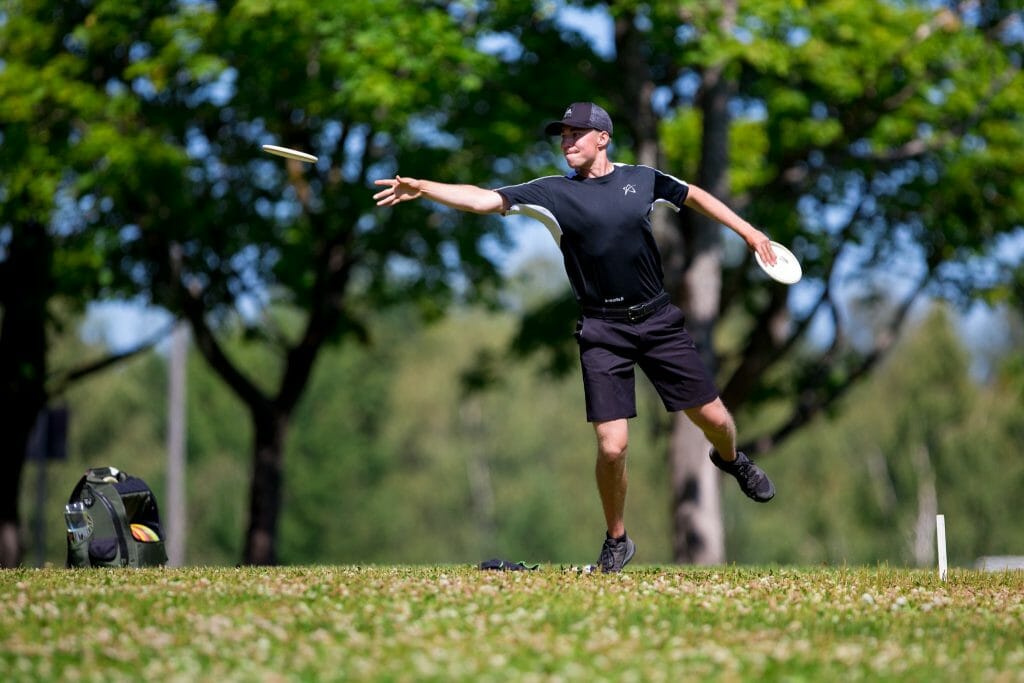 UWDG: Have you had enough possibilities to have a good training season 2019-2020? As we know, Finnish winters are pretty cold.
VM: Yes, in my opinion. Studying did take some time from training, but I think it didn't affect too much. I have the opportunity to go to an indoor training hall/facility every day. I think this has been really a "gamechanger" for me this training season. And of course I've been working out with my trusted personal trainer Joni Välipakka from Vahva&kivuton!1 Shout outs to him!
UWDG: Did you seek help for conditioning yourself, or did someone give you a hint? Like a sponsor perhaps?
VM: I think I could manage my own conditioning somewhat, but I would like to have every opportunity I get, to guarantee myself a long and healthy career as a disc golf pro. It would be foolish to ignore all the help from outside disc golf, if it could take me closer to the top.
UWDG: How does a normal week of training look like to you?
VM: Throwing six times a week, gym three times a week, and aerobic workouts three times a week. This has been the routine pretty much through winter.
UWDG: Ok, so you most likely have gained some muscle, stamina, and speed. If we weren't on a disc golf course, what would be the discipline in which you could challenge all the other disc golf pros? Like for example: bench press, pull-ups, Coopers 12 minute test?
VM: Mmm ok, if I had to choose I'd like to challenge everyone in formed floating competition. Nah seriously, I think I could run pretty far in 12 minutes.
UWDG: Ok, how far? Could you break the 3 kilometers (1.86 miles) mark?
VM: Next time I'll try, I promise to run at least 3000 meters!
UWDG: You are a role model to a lot of young players, perhaps around the world. What advice could you give them so they don't get overly enthusiastic and get injured while playing?
VM: Keep a good balance between throwing and other training. Don't over do it. Try to focus on your form first and the distance will follow.
UWDG: Do you have a warm-up routine that you always do before a round?
VM: Yes, we made a routine together with my PT Joni. I should always do the routine before a round. It takes 10 to 15 minutes to complete usually, so it's an easy effort to try and keep myself in good condition throughout the long season.
UWDG: Last season you made it on cards that were filmed, such as the Delaware Challenge, MVP Open, and the Pro World Championship. Do you notice a shift in the atmosphere amongst the players when the cameras are around?
VM: Filming doesn't affect me at all. I try to focus on my own efforts. If I get distracted it`s mostly my own fault. Filming hasn't bothered me at all. Shout out to all the film crews out there! They are doing a great job.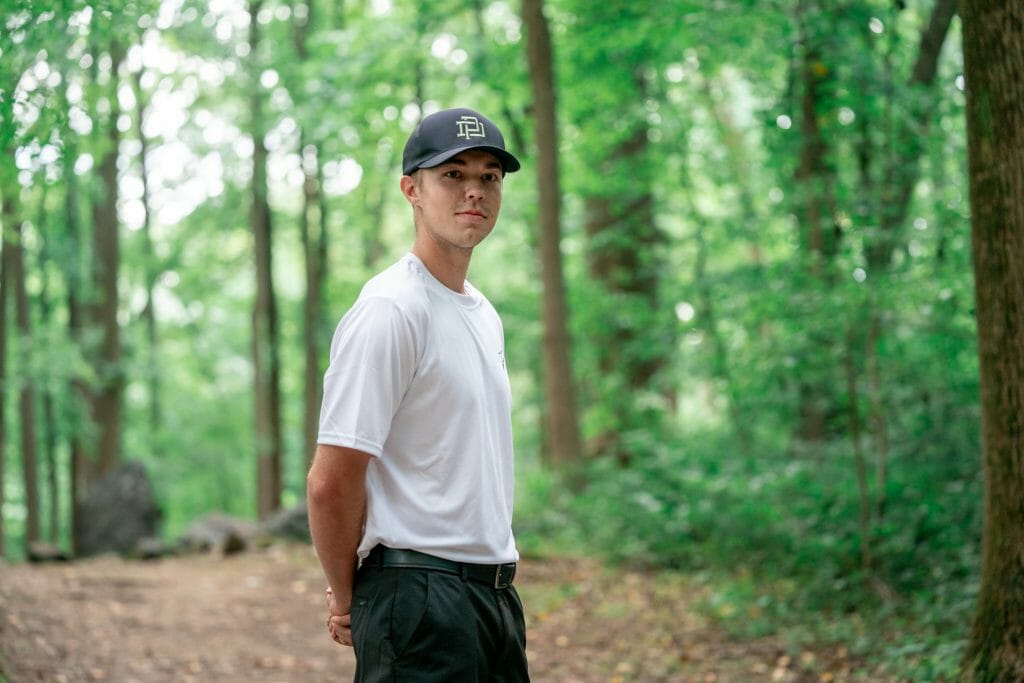 UWDG: What usually happens on a transition from a hole to another? We don't really get to see a lot of that from our couches at home.
VM: Well nothing special usually. Everyone is trying to focus. Some small talk maybe, or just deep thoughts by yourself.
UWDG: Next season you would like to get on lead cards more often, right? So what are your goals for the upcoming season?
VM: My goal is to stay healthy and in good condition. Getting into USDGC is the minimum goal. The main events are: Finnish Nationals, European Championships, world championships, European Open, and USDGC. I would like to play better than in previous years in all of my main events.
UWDG: Before you are taking off to a new round to compete do you usually warm up your putt…
A)..by sinking in 10 quality putts inside the circle and say, "There it is!"
B) ..by doing 50 mechanical repetitions in which 35 went in from inside the circle and say, "Good enough."
C)..for two hours before the competition. Your shoulder starts to hurt and you say, "Train, golf, putt, repeat."
D)..Sorry I don't need to warm up my putting. "Just do it!"
VM: A is closest to the truth. I need to get everything in from inside the circle.
UWDG: Ok so, D wasn't correct…
VM: [laughs] Haha, it might have been right too because putting is just way too easy.
UWDG: So you are starting your season at the Wintertime Open. It's starting in California on February 14. Which of these would be more juicy? To outdrive Double-G (Garrett Gurthie) on every par 4, or to beat your teammates in the final standings of the competition.
VM: Definitely more satisfying would be to outdrive Mr Gurthie.
UWDG: Hirsimäki got known as a "Grand Old Man" in his interview. What kind of a character would you like to be known as? Do you have a disc golf nickname? Smiley perhaps?
VM: Well, I`ve been told I act like a happy gentleman on the course, so yes "Smiley" sounds pretty accurate. It will do.
UWDG: When people see you on a course or on video or social media you always seem to be happy and in a good mood. What makes you happy outside disc golf? Music..friends..
VM: Sports and friends, that's all I need. Combine those two and it's superb!
UWDG: Thank you, Väinö "Smiley" Mäkelä! Good luck for the next season!
---
vahva&kivuton= strong and painless ↩