Tattar keeping it within reach, six back in second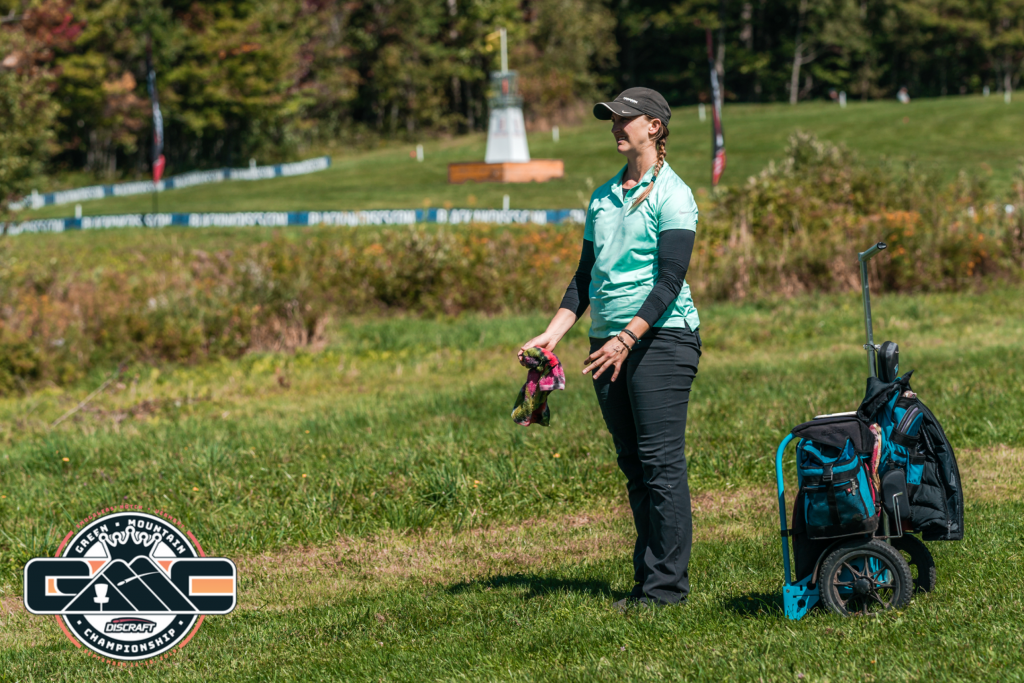 It wasn't Sarah Hokom's highest-rated round at the Green Mountain Championship, but it was another hot round for the sidearm specialist and added to her first place cushion.
Her 1-under par 60 moving day was bogey-free over the final 16 holes after a sluggish start to the round. It was a brisk and gusty Vermont morning and Hokom came out cold, two-putting on hole 1 and laboring up hole 2's fairway for a tap-in bogey. From there it was a lot of white on the UDisc Live scorecard.
"Always feels good to be under par on this course," Hokom said. "I was playing point-and-shoot out there. I made some adjustments from round one, made some notes in my little book. Had to make some on-course calls because of wind."
While she continues to not lead the division in any major driving or putting category, Hokom's scramble rate of 83% is far and away the difference at GMC so far. She's 25 percentage points higher than the next closest player, and it's obvious those saved strokes are contributing to her six stroke lead. Hokom is at 3-under par 182 total and is averaging right at 1000-rated golf.
Kristin Tattar shows no signs of falling off and had several opportunities to make a more earnest run at the Hokom's lead. She only two-putted a single time and leads Open Women in Circle 1X putting, her normal area of struggle, but pinged her way through the trees to two double-bogeys, offsetting the five birdies she had on the day. She is in solo second at 3-over par 188.
Rebecca Cox and Hailey King remain on the lead card in third and fourth place at 8-over par and 9-over par total, respectively. Cox was 92% from inside C1X and King had a 60-foot highlight for birdie on hole 5.
Despite finishing with three straight birdies, Paige Pierce's effort was a little too late. She led the field in birdies but was let down by her putting. A three-putt on hole 15 led to a triple-bogey and offset any gain from the forthcoming turkey.