McBeth has yet to miss inside the circle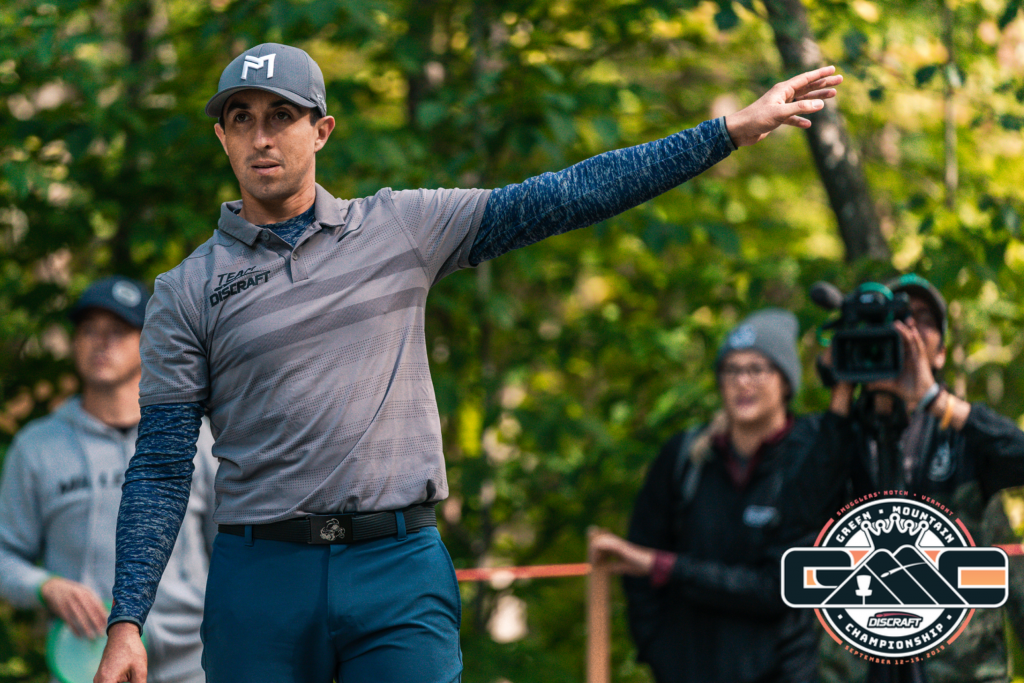 Stop us if you've heard this one before: Paul McBeth is in the lead through three rounds after dropping the hot scorecard on moving day. 
McBeth's 1096-rated, 13-under par 48 tied the course record at Brewster Ridge and brings him to 28-under par 157 overall at the Green Mountain Championship. McBeth will go into the final round with an eight stroke lead over Simon Lizotte and Chris Dickerson who are tied in second at 20-under par 165. 
McBeth was 100% with his putter inside 10 meters — he has yet to miss from Circle 1X over three rounds — and was able to scramble for par on the few occasions his shots wandered off the fairway. Coming off a rough end to his round at Fox Run Meadows, McBeth righted the ship and is in prime position to take down his 13th win of the season.
"I was able to get out to an early start," McBeth said of his success. He was still hunting for something special on hole 18 though. "Jeff found out [the course record] was 13, and I thought maybe I just have to throw this one in. I knew there was a backstop behind it with all those little trees so I wasn't too worried about going too far. It was a good one to run."
McBeth hit a tree nearby the pin and landed within three feet of the basket to tap-in for the record-tying birdie. 
Lizotte was one of four bogey-free rounds on Saturday at Brewster along with McBeth, Jeremy Koling (T-19th place), and Trevor Harbolt (35th). He had an opportunity to pick up two strokes on Dickerson on hole 15 but missed his only putt inside the circle to settle for par. Dickerson two-putted twice on the day, including hole 15 for bogey, but hit four C2 putts, all for birdie, to keep him in podium position.
Nikko Locastro is still hanging around the top of the leaderboard in a tie for fourth place with Nate Sexton with matching 18-under par 167s. Ricky Wysocki is right behind in sixth at 17-under par total. 
Garret Gurthie and Calvin Heimburg both went 10-under in the woods, but both left strokes on the field with some poor putting. GG was an uncharacteristic 50% from inside C1X, and Heimburg was only hitting 71% of his putts. Gurthie and Heimburg are knotted at 16-under par 169 along with Alex Russell and Chris Clemons.