Lizotte: "Never lay-up."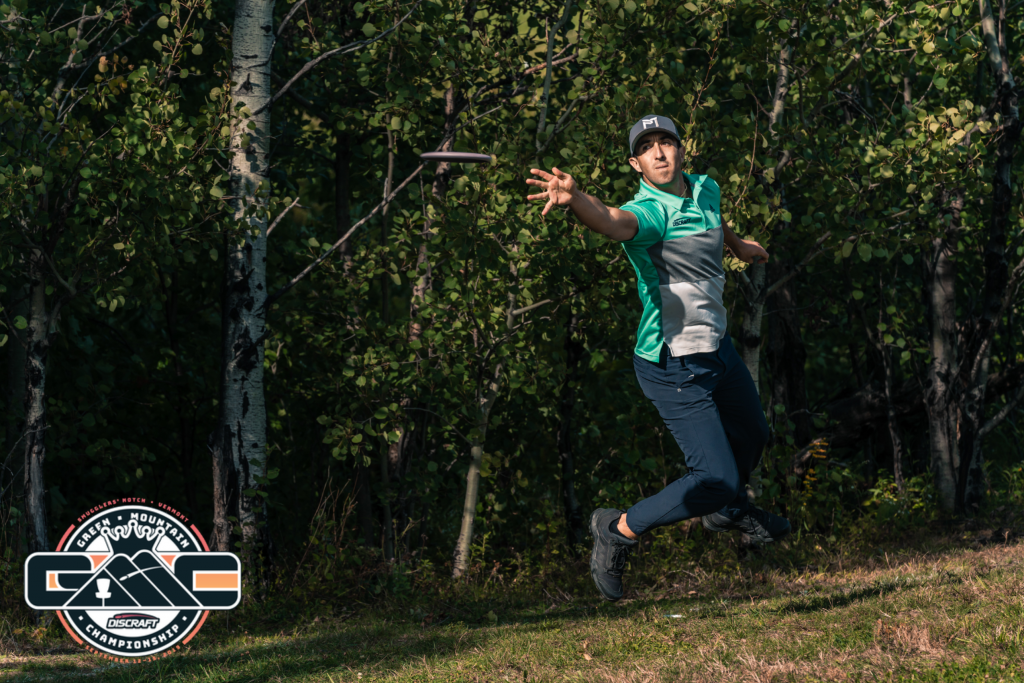 Paul McBeth thinks he should have done better, and honestly, we agree.
Regardless of those opinions, McBeth is in the lead at the Green Mountain Championship after shooting a 6-under par 57, and is sitting at 15-under par 109 overall.
McBeth appeared…dissatisfied with many of his tee shots, and to be frank, his mistakes were not the sort we are used to seeing from the five-time world champ. Hole 18 was especially was tough on McBeth. He went into the final hole of the round with a strong five stroke lead. His drive drifted way OB to the right and he opted to re-tee, with identical results. He would take the distance on the second OB throw and salvage a triple-bogey. 
In a post-round interview, McBeth told A.J. Risley his game plan, "didn't work."
"I tried to lay-up twice and that happened to be my bogey and triple-bogey, when I should have just played aggressive," McBeth said. "Kinda just backfired trying to play the short lay-up."
But he's still in first by one stroke. McBeth's 11 birdies were tied with Nikko Locastro (T-4th place) for most on the day, and he was the only player on lead card playing up to the occasion on a gusty day. He did not miss a putt from Circle 1X and added three C2 connections, yet saw it all go away on the final hole.  We must mention McBeth's Putt of the Year nominee, a 60-footer from a knee, through trees on an elevated basket on hole 13, the same hole he famously punched some timber during the final round of Pro Worlds last season while trying to make a run at the title off the chase card.
2019 Green Mountain Championship Round 2 Fox Run Meadows Paul McBeth hole 13 putt GIF
Agreeing with McBeth in that you should never play it safe, Simon Lizotte had a stellar round going by birdieing the opening six holes but hit a snag on the tough trio of holes 7-9. 
"I fell into trying to lay-up to safety, and then I threw OB trying to lay-up and I caught a bogey and a double-bogey," Lizotte said. "That's a life lesson for everyone out there. Never lay-up because laying up and going OB is the worst feeling ever."
Lizotte was tied for second place until Chris Dickerson birdied the final holes to take solo second, one stroke behind McBeth at 14-under par total. Lizotte is in solo third at 13-under par. 
Of the five players tied in fourth place at 11-under par total, three moved up 10 spots or more on the leaderboard. Locastro will take the final spot on lead card after shooting a 6-under par round and jumping 18 spots. 
Speaking of leaps, Ricky Wysocki made a massive charge Friday shooting the hot round 9-under par 54 to enter a tie for ninth with Gregg Barsby and Albert Tamm at 10-under par 114 overall. His 39 position jump was somehow topped by Calvin Heimburg (T-18th) and Cameron Messerschmidt (T-28th) who both went up 40 spots.