How has a year changed our Pre-Worlds analysis?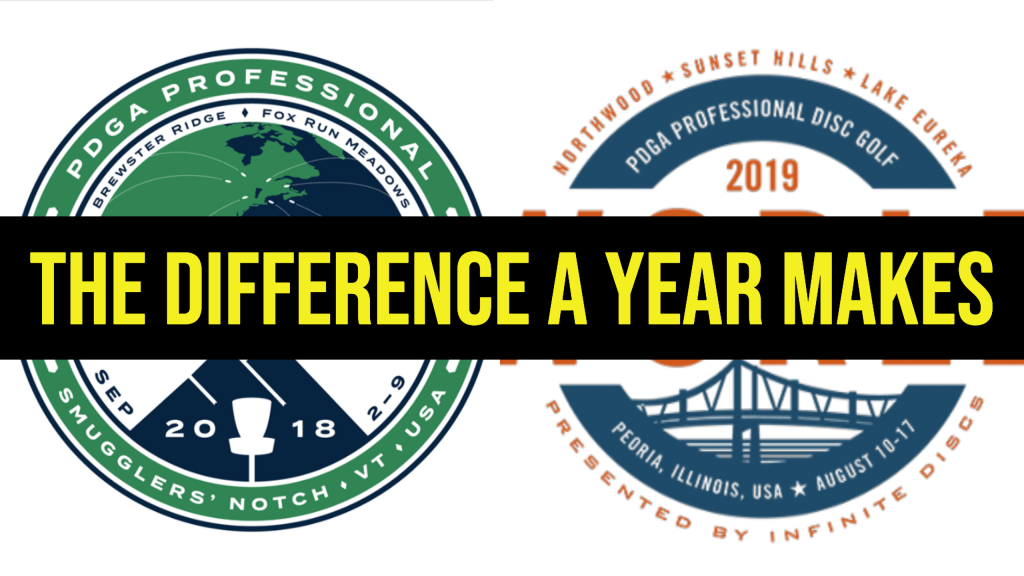 Throw things back to a year ago and consider what your conversations and predictions were around Pro Worlds at Smugglers' Notch Resort in Vermont. How has the landscape and players challenging for the world title changed in the over the past season?
Looking at our Pre-2018 Worlds Power Rankings, the top MPO spot had a familiar name heading into the event. Paul McBeth was in first, but it didn't make him the favorite in Vermont. Sitting second in the ranks was Eagle McMahon, who was in the midst of a breakout season having already won three PDGA National Tour events and a Major in 2018. McMahon took much of the summer prior to Worlds off, but was still the pick for three staff members to win his first world championship. Ricky Wysocki also received three nods to win his third Worlds in a row. McBeth only led one ballot.
As for Open Women, Sarah Hokom was in the best form of the field leading up to the tournament and rightfully led both the power rankings and the staff picks. Eventual winner Paige Bjerkaas was getting some due respect, unlike Gregg Barsby, with her newly dedicated disc golf career earning her several staff picks, including one first place nomination. Expectedly, Paige Pierce was still getting votes to win.
So what remains the same?
Well, we expect McBeth will again top our Pre-Worlds Power Rankings when they are released this week, but we also expect him to be on more staff picks. Pierce, not Hokom, will be the player to beat in FPO.
Last season we talked about the difficulty of winning Worlds while those first elite series wins were still fresh, yet Bjerkaas shattered those claims. A disappointing finish from McMahon did back up the evidence, but he is also on record as not being a fan of the courses at Smugglers' Notch. Will the same NT hypothesis hold for Calvin Heimburg? He won his first NT in Las Vegas in February and has Worlds success after taking the lead after round one lat year.
It was a little easier to sort out the SSA at Smugglers' Notch with relatively accurate past results, and 2019 Pro Worlds Tournament Director Nate Heinold doesn't think we'll see double-digits under par at a redesigned Northwood Park in Peoria.
Something we can count on? Winners needing to average above 970 on the Open Women's side and 1060 in Open. That's just a given.