Weese wins third A-tier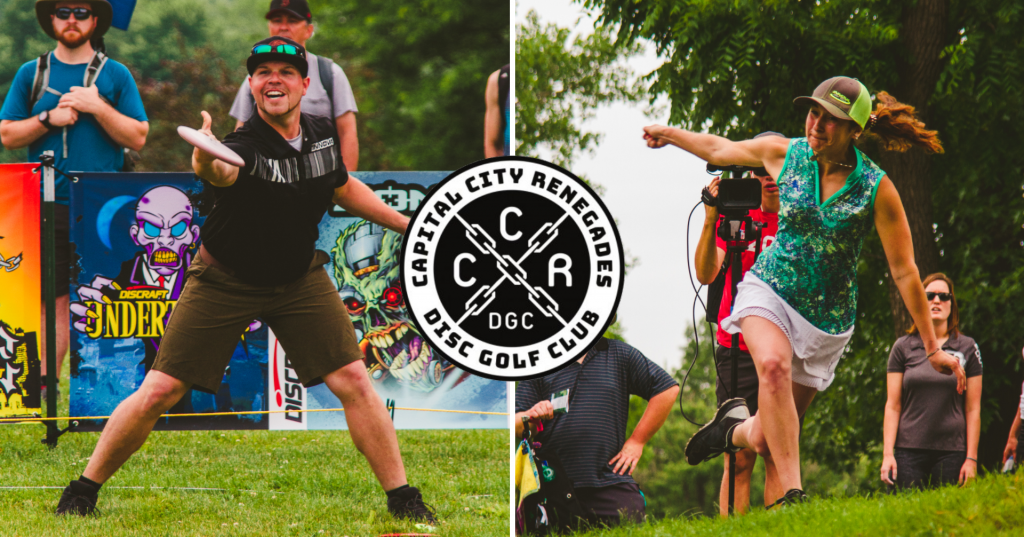 After two Saturday rounds on the Renegades Trail course in Lansing, Michigan, it looked like Paul McBeth was going to be able to outlast the field at the CCR Open. Scores were still close, but back-to-back 12-under pars had McBeth up two, and he's not the player to lose a lead at an off-week A-tier.
Round one leader Garrett Gurthie had different plans Sunday. With 18 holes left to play, Gurthie put together a streak as, if not more, impressive than the golf he played to secure his first PDGA National Tour win at this year's Masters Cup.
But it didn't start that way.
McBeth pushed his lead to four strokes by hole 3 and maintained the advantage through hole 5. Gurthie, however, was in the midst of a nine hole run where he would go 12-under par. Gurthie first picked up strokes on McBeth with back-to-back eagles on holes 6 and 7, his second and third eagles of the round, and took the lead for the first time when he parked hole 10 for birdie as McBeth bogeyed. The 462-foot par 3 was playing as the most difficult hole of the round.
The lead wasn't for long, with McBeth tying the score by hole 12. Gurthie closed it out with birdies on hole 14 and 15 to go up by two and held on for the win. His 15-under par 51 final round was rated 1065. Gurthie was 100% from Circle 1X on Sunday and added two putts from Circle 2. He led the division in C1 in regulation, 83%, and parked shots, 31%, and was third in C1 in regulation at 67%. Gurthie finished at 37-under par 161 total.
McBeth finished in second at 35-under par 163 total, and was top three in birdies, parked shots, C1 in regulation, and C2 in regulation. He was not able to hit any of his four C2 putts during the final round but was 100% from inside 10 meters. Michigan's Tim Barham started the day in a tie for second with Gurthie and finished in third at 34-under par 164. He finished the tournament first in C1X putting at 97%, missing only one attempt in the second round.
---
Gurthie may have been feeling some extra pressure to get the comeback win in MPO as his partner, Jessica Weese, had set the bar high by finishing off a commanding weekend with the W in FPO.
Weese took the lead with a 991-rated second round and went bogey-free Sunday en route to a 987-rated 5-under par 58 to secure first at 11-under par 178 total, a nine stroke margin over second place Sarah Hokom. Weese was led the division in four UDisc Live categories — fairway hits, birdies, C1 in regulation, scramble rate — and that doesn't include the lowest OB rate of the bunch.
Hokom finished at 2-under par 187 total and was top five in six of eight UDisc Live stats, but didn't give herself enough scoring chances as she was outside the top five in C1 and C2 in regulation. Vanessa Van Dyken finished in third at 3-over par total.