Upstaging the signature hole with a beauty of a jumper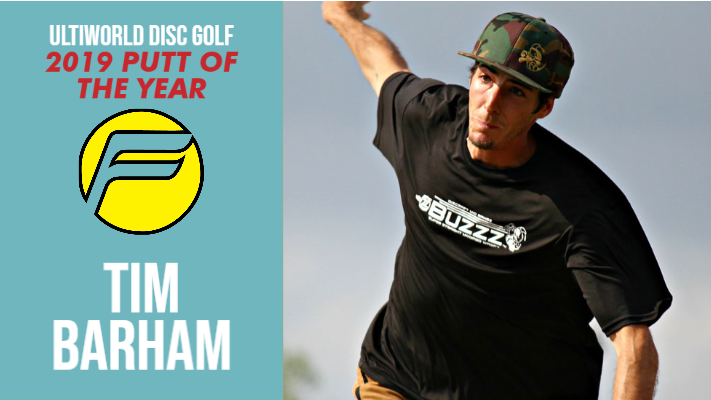 Ultiworld Disc Golf's 2019 Putt of the Year voting is presented by Friction Gloves; all opinions are those of the author. Check out our review of Friction's DG Gloves here.
One finalist in the Putt of the Year competition was a bit of a controversial pick. Some people didn't think it was a true putt, but it doesn't really matter now because Tim Barham put those worries to rest.
In an off-week A-tier whose headlines were dominated by Garrett Gurthie's win over Paul McBeth, Barham actually walked away with the highlight of the event, and one of the best shots of the season. Staring down the elevated water feature on Renegade's Trail's final hole, Barham was off to the right side and well outside Circle 2 for a birdie attempt. A big jump putt later, however, he had splashed chains for an improbable birdie.
2019 CCR Open Tim Barham hole 18 putt