Who are we missing? Who is in your top three?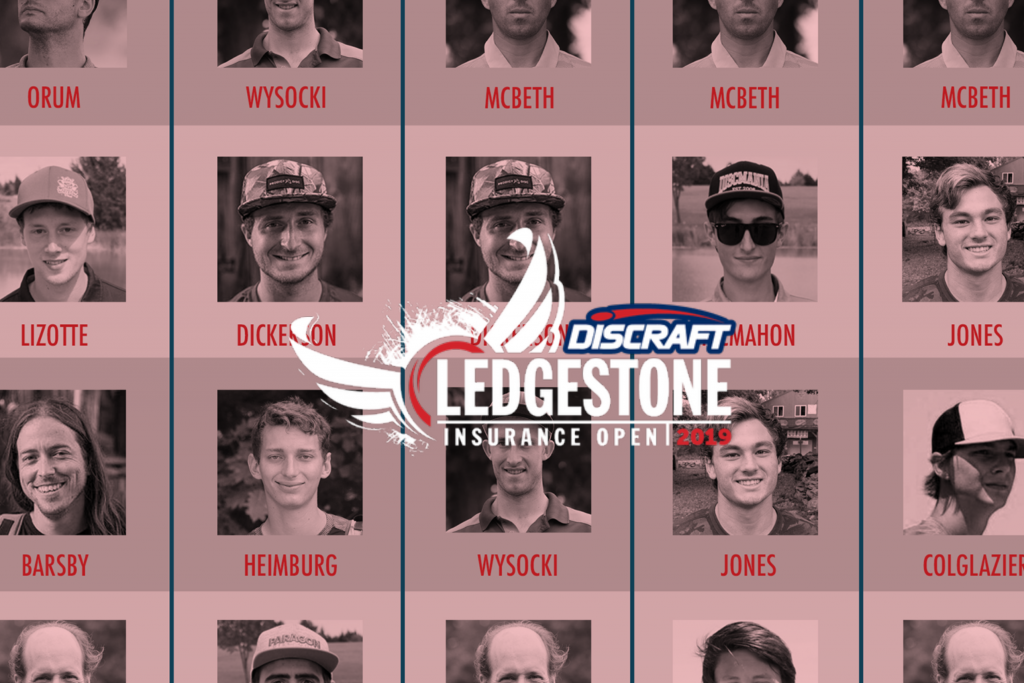 We're a bit late out of the gate this morning on the picks front, faithful readers, but rest assured, all of the ballots were submitted last night — no one's trying to pull a fast one with the women already on the course. Speaking of fast ones, the Ledgestone Open is only three rounds this year, and it looks like the players will need to contend with some weather. Expect quick play and weather delays. This weekend the winners will need to shoot hot right out of the gate just in case a round gets cancelled. Only one of last year's champions is in Peoria this weekend, as Jessica Weese looks to defend her title. Nate Sexton's absence will ensure, once again, that there is no repeat MPO champ.
Dark Horse Criteria: This week we're excluding the top 10 in FPO and the top 15 in MPO from the Power Rankings. Additionally, any players falling outside the top 10/15 who are rated 950 or higher in FPO and 1030 or higher in MPO can't bat DH. Sorry, Chris Dickerson, Cam Colglazier, Josh Anthon, Gregg Barsby, and Cale Leiviska — y'all too good.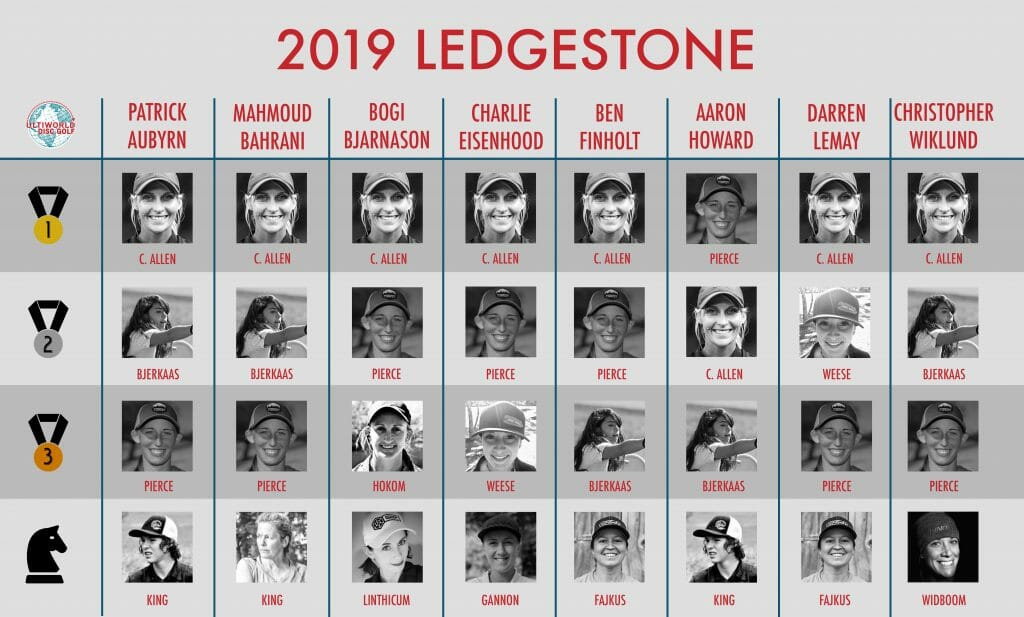 Rationale
It's almost as if the Portland tournaments didn't happen. Despite two consecutive first place finishes, Paige Pierce only received one vote to win her first Ledgestone title. And maybe that's the rub. Pierce has yet to win in Peoria. Catrina Allen, who has four career wins at the event, is again the trendy pick to get the W.
Last year's edition was a coming-out party for Paige Bjerkaas. She started trending toward a world championship earlier in the summer but solidified her standing as a competitor on the Sunset Hills course. Bjerkaas gets a couple second and third place nods. Jessica Weese recorded her biggest win of 2018 at Ledgestone yet only made two ballots. She hasn't looked herself since winning the Utah Open in early May.
No one could quite decide which way to lean when it came to picking a dark horse this week. The event is very feast or famine, and two players who have shown strong play around the green — Hailey King, Lisa Fajkus — both got some consideration. Can Ellen Widboom translate her regional successes into a high-profile podium finish?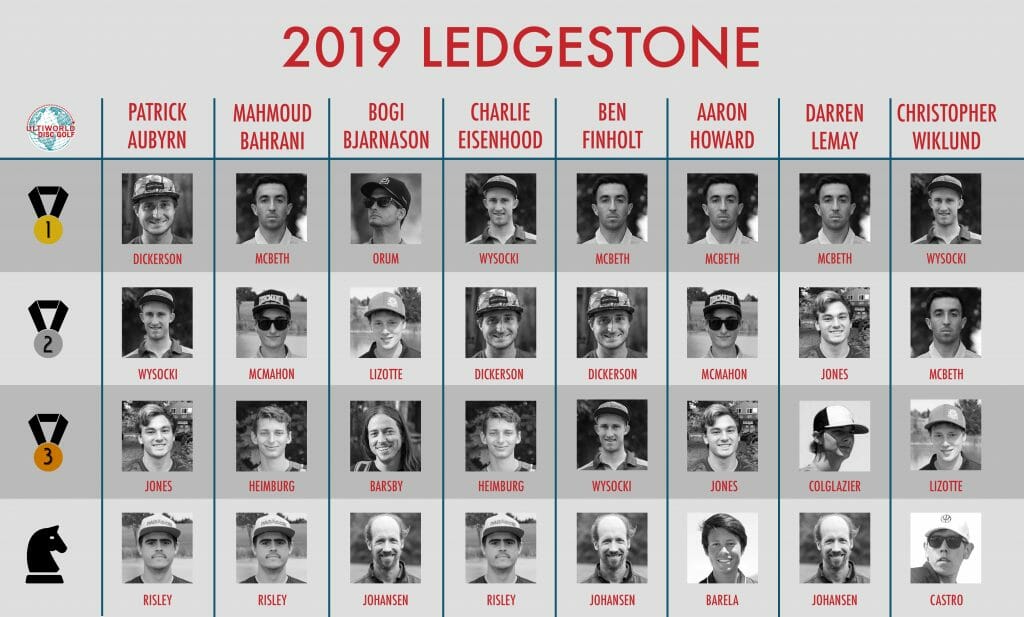 Rationale
This may be the most diverse MPO podium of the year. Four different picks to win and 10 different names spread across the podiums. Fifty-percent of the writers see Paul McBeth taking home the top prize despite struggling at Lake Eureka the last two years. He won by 12 strokes in 2016, but took 18 OB strokes in 2017 when he finished in second place, 10 behind Josh Anthon. His 13th place finish last year tied for his worst performance of 2018 with the Jonesboro Open.
Ricky Wysocki is looking for his second DGPT crown of the '19 season, while the traditionally more regional pros, Chris Dickerson and Matt Orum, are looking for their first. The Tennessean looks to avenge his two stroke loss to Nate Sexton last year, and the Alabamian is hunting for his podium finish at an NT or DGPT event this year. He's only got one top 10 in five tries this year (9th Jonesboro).
The Crush Boyz and KJ USA grab some nods for the silver and bronze. Don't forget, Simon Lizotte won the whole shebang back in 2015. Coincidentally, that was the last year Eagle McMahon played the Ledgestone Open, finishing 66th. Meanwhile, Kevin Jones looks to capitalize on the off-week win in Minnesota to claim his first signature tour victory. Calvin Heimburg, Gregg Barsby, and Cam Colglazier round out the picks. The latter has finished in third place each of the last three years. His worst finish? Fourth in 2015. Can he keep the streak alive?