Fajkus, Bjerkaas tied in third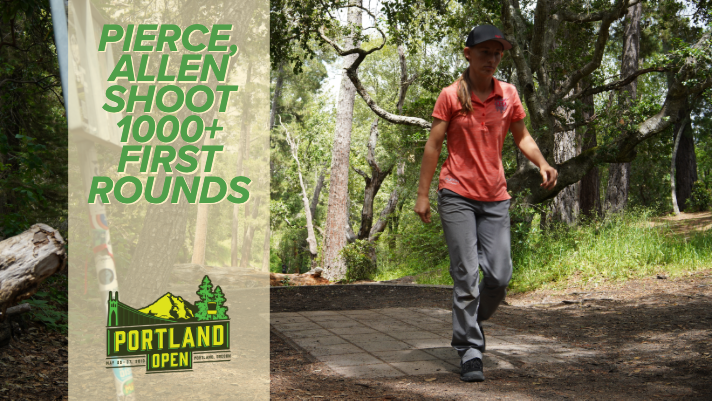 Only two Open Women's players came in under par at the return to Blue Lake Park during the opening round of the Portland Open.
Paige Pierce and Catrina Allen shot matching 5-under par 61s, both recording seven birdies in the process. The 1002-rated rounds have Pierce and Allen tied in the lead ahead of the field by five strokes.
Hole 6 started the scoring for both women. Pierce got her first birdie on the 270-footer to start a streak of five consecutive birdies. She was the only player to score under par on the second toughest hole to par, the 780-foot par 4 hole 15, parking her approach for a drop-in 3. Pierce closed out the round with a 60-foot birdie on hole 18.
Allen was tied with Hailey King for first in the division in Circle 1 putting at 91%, tied with Pierce in first at Circle 1 in regulation at 39%, and tied with Lisa Fajkus in first at parked percentage at 17%. She was one of four players tied in second for the lowest OB rate. Allen started her round with seven consecutive C1X connections.
While not known for her distance, Fajkus was able to play a conservative round into a tie for third place at even par 66. She only attempted four C1X putts and successfully scrambled nine times. Paige Bjerkaas is also tied in third, and had the lowest OB rate on the day.