Pierce made it interesting at the turn before Allen closed it out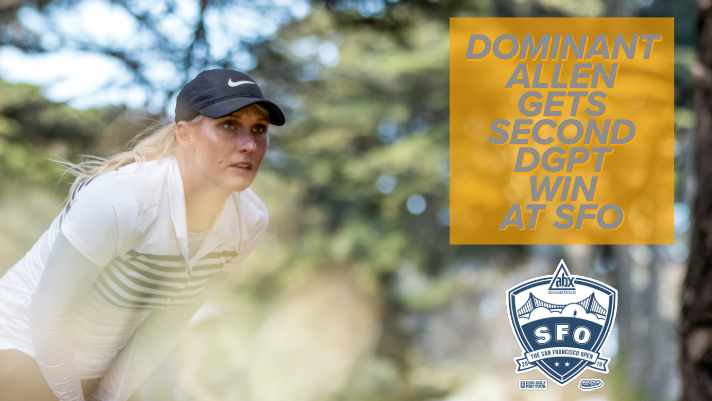 We wouldn't believe you if you said you weren't thinking about recent FPO results during the final round of the San Francisco Open.
Catrina Allen came into the third round at Gleneagles with a five stroke lead and was fresh off a course-record, 1021-rated, 10-under par showing the day before. In second was Paige Pierce, the same player who tracked Allen down at the Glass Blown Open two weeks before, and had walk-off wins over Allen in two consecutive tournaments before GBO.
With the way she had been playing, Allen could afford to be solid, if unremarkable, on Sunday and still win. She has the distance to get in position to score on the bomber layout, and every shot in the bag to scramble out of trouble. Another player would have to play well enough to make up the difference.
That scenario is essentially how the front half of the final played out. Allen was even par on the day with three birdies and three bogeys, Pierce had only gotten one stroke back on the lead. At the turn, Allen was 13-under par total, Pierce was 9-under par.
Pierce flipped the script on the 956-foot,  par 5 hole 10. During round one, Pierce had overthrown the basket on the second shot, but corrected on Sunday to set up an inside the circle eagle look. Allen was inside Circle 1 as well for a birdie but missed. Pierce connected on the 3 and was within two strokes of Allen.
But just as things got interesting, Allen refocused and finished the round with zero bogeys and five birdies, including a turkey to close out. Pierce two-putted on three straight holes after her eagle, and ultimately sealed her fate on the island hole 16 with a double-bogey to Allen's birdie.
Allen would finish in first place at 18-under par 180 total with her 5-under par 61 final round. She led the field in fairway hits, parked shots, C1 in regulation, and C2 in regulation. The SFO victory is Allen's second DGPT win of 2019. She averaged 997-rated golf over three rounds.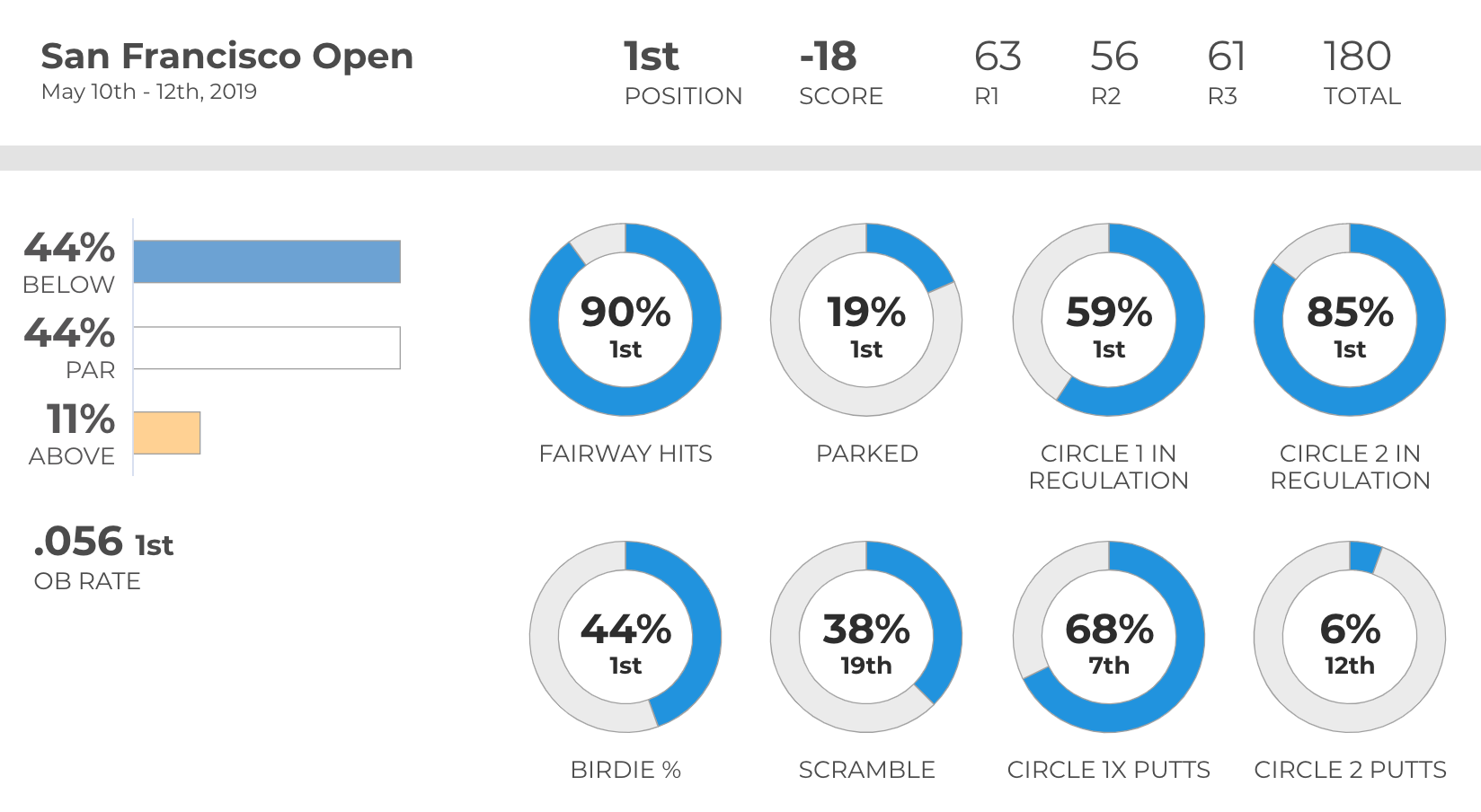 Pierce's 1-under par 65 final round still had her finish in second, nine strokes behind Allen at 9-under par 189 total. She did not finish lower than fifth in any major UDisc Live statistical category outside of OB rate, in which Pierce was 13th in the division.
Madison Walker moved up one spot into third to finish at 2-under par 196 total. It is her first podium finish at an elite event this year.
Sarah Hokom and Paige Bjerkaas tied for fourth at 1-under par 197 total.