Young Finn holds off strong round from 4x world champ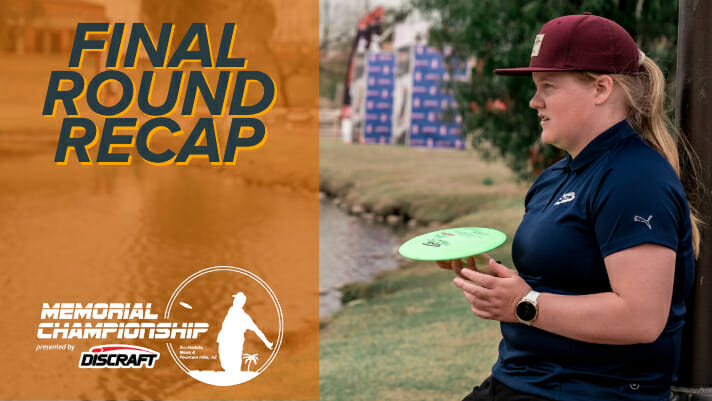 Major winners are able to fend off challengers. Elite players are the ones who can hold onto a slim final round lead. The sport's top talent can manage the nerves and adrenaline at a historic event.
We're continuing to watch Eveliina Salonen become one of the best in the world.
As the Arizona morning welcomed the FPO field Sunday, the Disc Golf Pro Tour opener at the Memorial Championship quickly became a two horse race. Salonen was gifted the top spot on the leaderboard at the end of the third round when Paige Pierce gave up four strokes on hole 18, but it wasn't the last the women would vie for position.
It looked like Salonen may have succumbed to the pressure when early on hole 2 she had a chance to pick up a stroke after Pierce went OB on her drive. With a standard upshot, Salonen pulled her approach and hit the only possible obstacle, well off her intended line. Pierce salvaged her own bogey and Salonen had to do the same.
"I was trying to lay-up and hit the tree," Salonen remembered after. "It was my only mistake of the round."
The round would play out like this for much of the day. Every time Salonen created separation, like the three strokes she would open up between holes 4 and 5, Pierce would respond. An edge of the circle birdie on hole 7 and Circle 2 birdie on hole 9 were part of three-in-a-row for Pierce and again closed the gap to one stroke.
Over this same stretch, Salonen wasn't even playing poorly. During round three, she picked up two bogeys on the back fo the front nine and had avoided those mistakes Sunday. Salonen was within Circle 2 in regulation for holes 8 and 9 but unable to connect on long-range efforts. As the women reached the turn, it looked like Pierce was ready to pounce, and Salonen, despite her 3-under par day, may not have the fortitude to sustain.
Salonen immediately got a stroke back on the par 4 hole 10 with a birdie as Pierce two-putted for par. On the next hole, Pierce returned the favor when Salonen couldn't notch the birdie from C2.
This would be the time for Pierce to close things out — down one, six holes to play — instead, Salonen took off.
With a little breathing room after Pierce overcooked an approach on hole 13 to take a bogey, Salonen dialed it in and played the par 4 holes 14 and 15 perfectly for birdie, getting both with pinpoint precision and relative ease. Pierce couldn't keep up, and when Salonen banged a 30-footer for birdie on hole 17 for good measure, she put the bow on a 1015-rated, 8-under par 52 round and her first DGPT win in only her second attempt.
"I was surprised," Salonen said of her low score. "I thought maybe 4-under was good. I feel happy."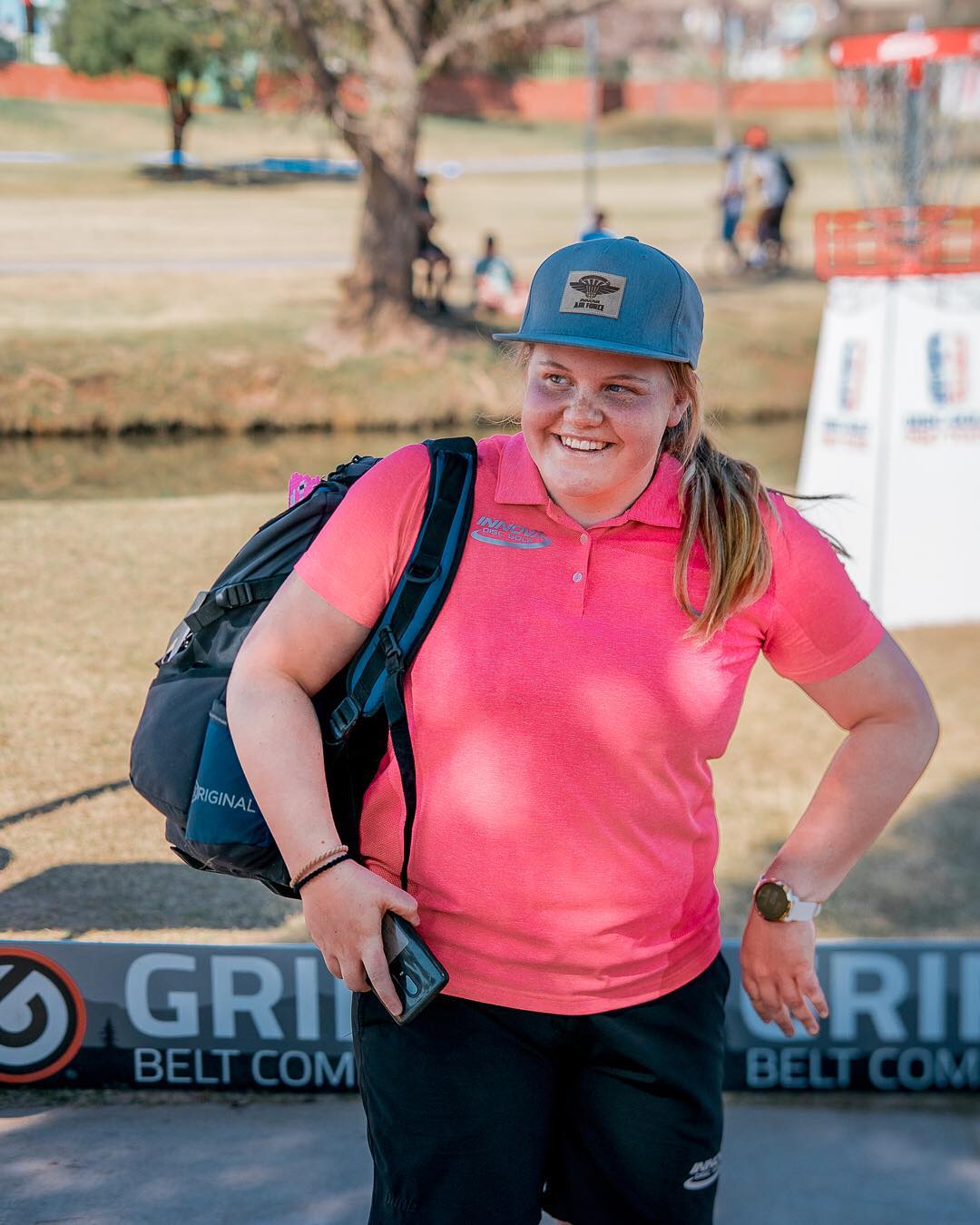 Salonen averaged 981-rated golf over four rounds to finish at 10-under par 222 total, four strokes ahead of second place Pierce at 6-under par 226 total, and seven ahead of third place Jessica Weese at 3-under par 229 total.
Despite not leading any category, Salonen was second at the tournament in fairway hits, Circle 1 and Circle 2 in regulation, and birdies, and third in scramble rate. For the weekend her C1X putting was relatively poor, but she turned it on when necessary, hitting 90-percent from within 33 feet during the final round.
So what does the early win mean for the rest of the season? It doesn't change much for Salonen.
"I want to win the European Open," she said, her eyes still on a higher prize.