In a close vote, McBeth's influence and performance put him on top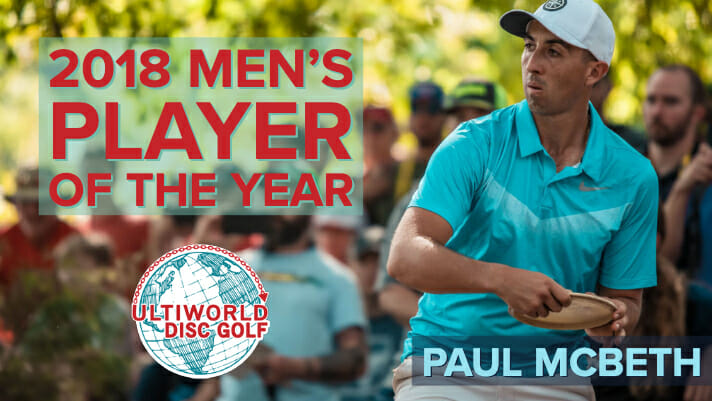 In a season full of remarkable performances and impressive showings, Paul McBeth's cumulative 2018 was the best of them all.
McBeth finished on the podium in 18 of the 25 events he played, won three Disc Golf Pro Tour events, two PDGA National Tour events, claimed his second USDGC title, came within two strokes of his fifth PDGA Professional World Championship, shot a perfect 18-under round, and, on top of the stellar performances, has dominated the disc golf news cycle during the offseason.
Paul McBeth is the sport's biggest star, and Ultiworld Disc Golf's 2018 Men's Player of the Year.
---
Many other players could make compelling cases for the title, but none can claim to have made the sort of impact both within and outside of the disc golf world McBeth did in 2018. Did anyone else get a whole segment of SportsCenter dedicated to them? No. Did McBeth's move to Discraft and the news of his million dollar contract set a new precedent for how business is done and covered at the top level of the game? Yes. Was there any other player who was as consistently at the top of the leaderboard at the biggest events all season? All due respect to Chris Dickerson, the answer is no.
"I don't know if there's a way to sound humble saying this, but I'm the best player in the world," McBeth told Ultiworld Disc Golf.
Going into 2018 there were whispers-a-plenty about McBeth's focus and health, and if his reign of terror had come to an end. In 2017, he had a late season DNF at the Green Mountain Championship which was reportedly due to a back injury acting up. He got married in the offseason, and some of the more embittered and cynical members of the fanbase suggested that his marriage would negatively impact his play. Eagle McMahon1 dominated the early part of the season, while McBeth placed outside the top 10 at the Jonesboro Open and the Glass Blown Open.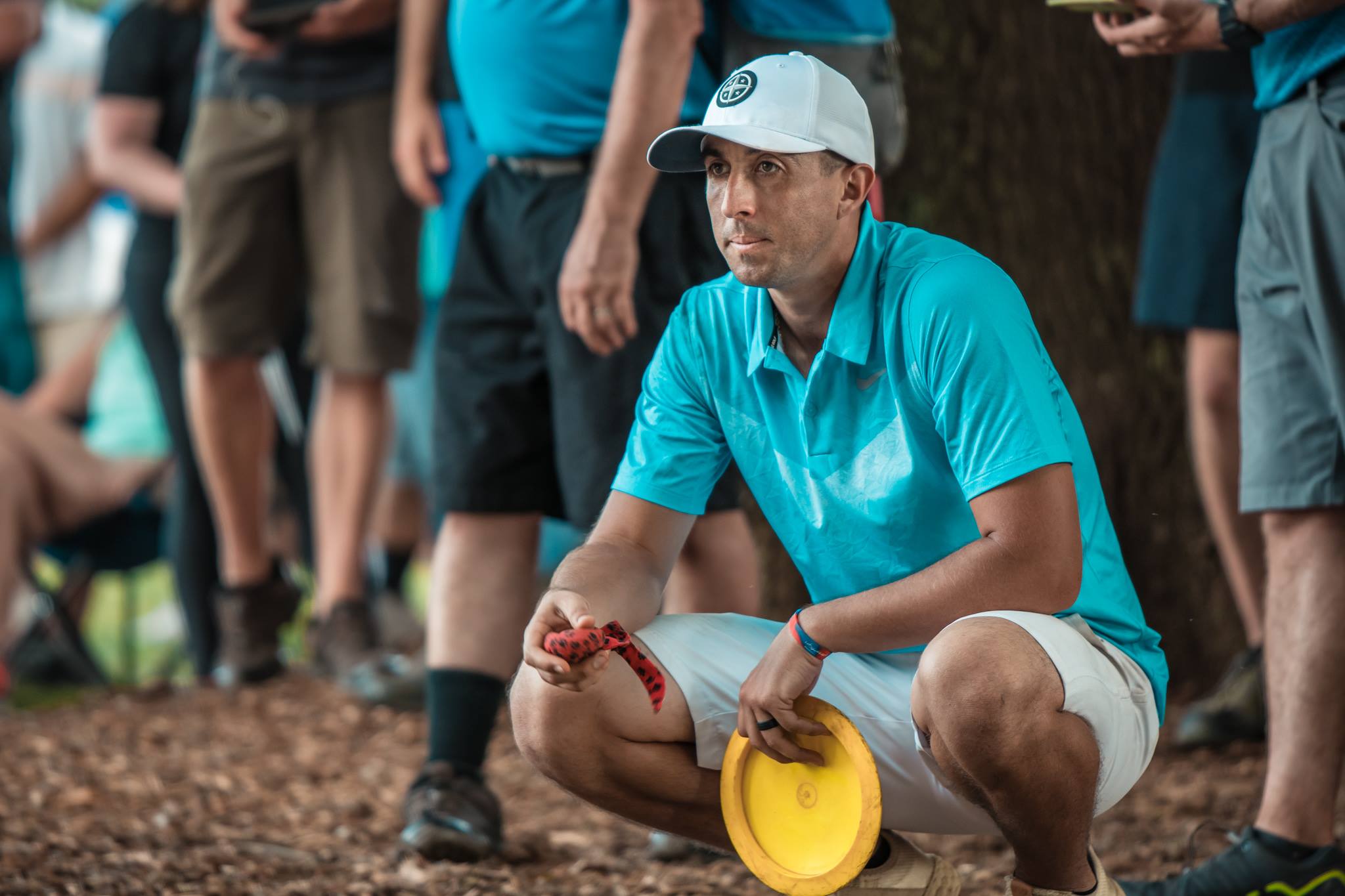 All of these factors fueled those-of-little-faiths' expectations that McBeast was McDone.
"The [back] injury was pretty bad in 2015, and so 2016 and some of 2017 was figuring out how to adjust to that — watching tape, figuring out where I needed to improve," McBeth said. "This year I think I was able to be more aggressive and confident and to put everything together. I don't think there is a throw out there that I don't throw at a top level. This year I was able to be aggressive and consistent with those throws."
Doubts of McBeth's ability were ultimately and resoundingly proven wrong. It is safe to say that he was able to put everything together.
After another finish outside the top 10 at the Ledgestone Insurance Open, McBeth closed out the year on a tear. Second place finishes at the MVP Open and Pro Worlds beget three-straight wins, including USDGC and the final two NTs of the season in Delaware and Georgia.
---
Wins aside, the stats back up McBeth's claim to being the world's best. Per UDisc stats in 2018, he was first overall in fairway hits percentage, Circle 1 in regulation, Circle 2 in regulation, and birdie percentage. McBeth was ninth all season in Circle 1 putting at 92-percent and 15th in Circle 2 putts at 29-percent. If you're looking to nit pick it would be his 66-percent scramble rate which is good for 35th overall. If you're going to pick that nit, though, you may need to reevaluate your priorities.
"I have 100 percent confidence in my ability to make any throw out there, five out of five times," McBeth said.  
Given how dedicated and professional the man is, there is no reason to suspect we will see any new-bag-slowdown in 2019 from McBeth. He is your 2018 Ultiworld Men's Player of the Year, and it's his title to lose.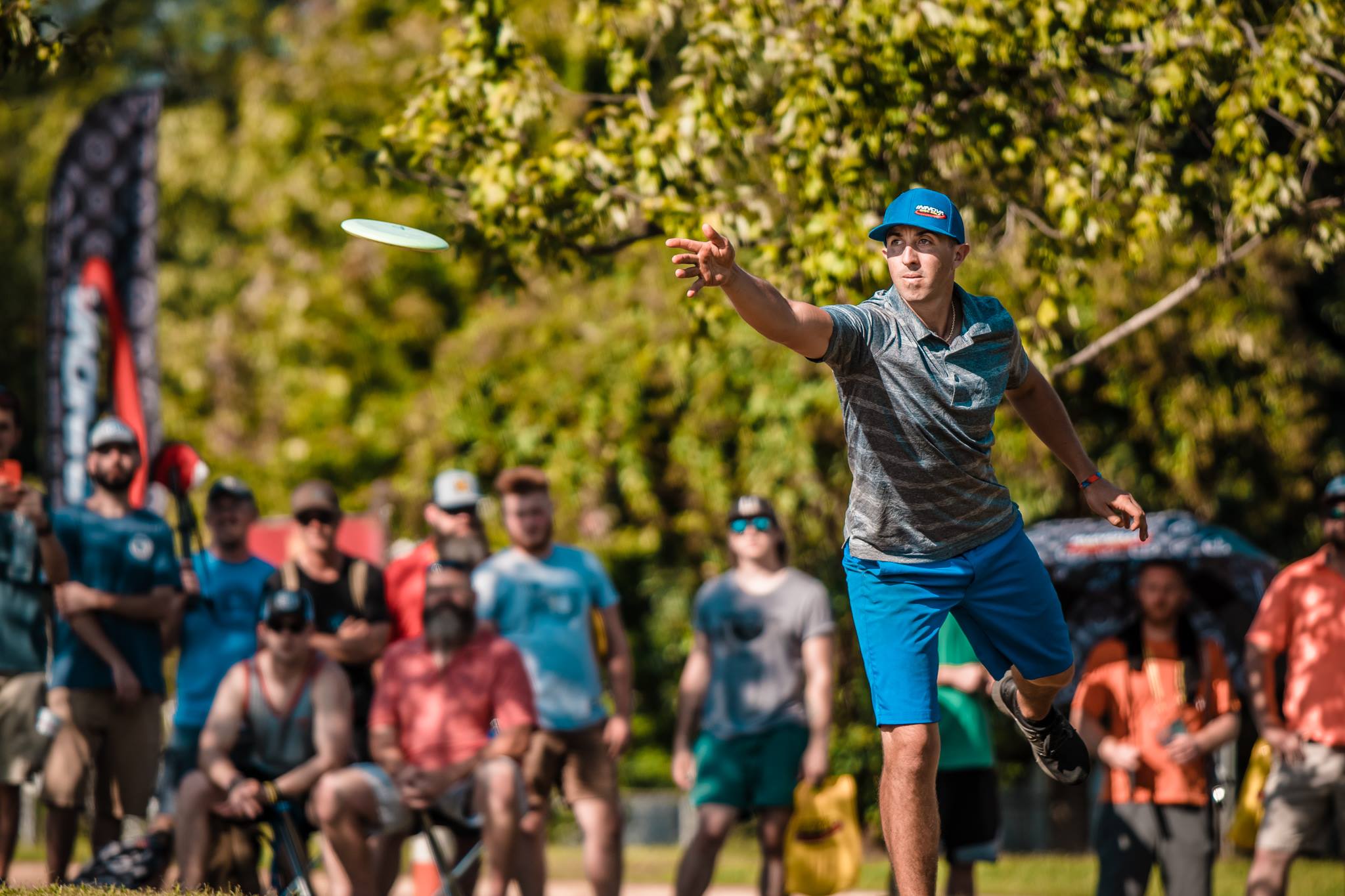 ---
McMahon was a close second in staff voting for MPOY ↩