A heck of a way to start USDGC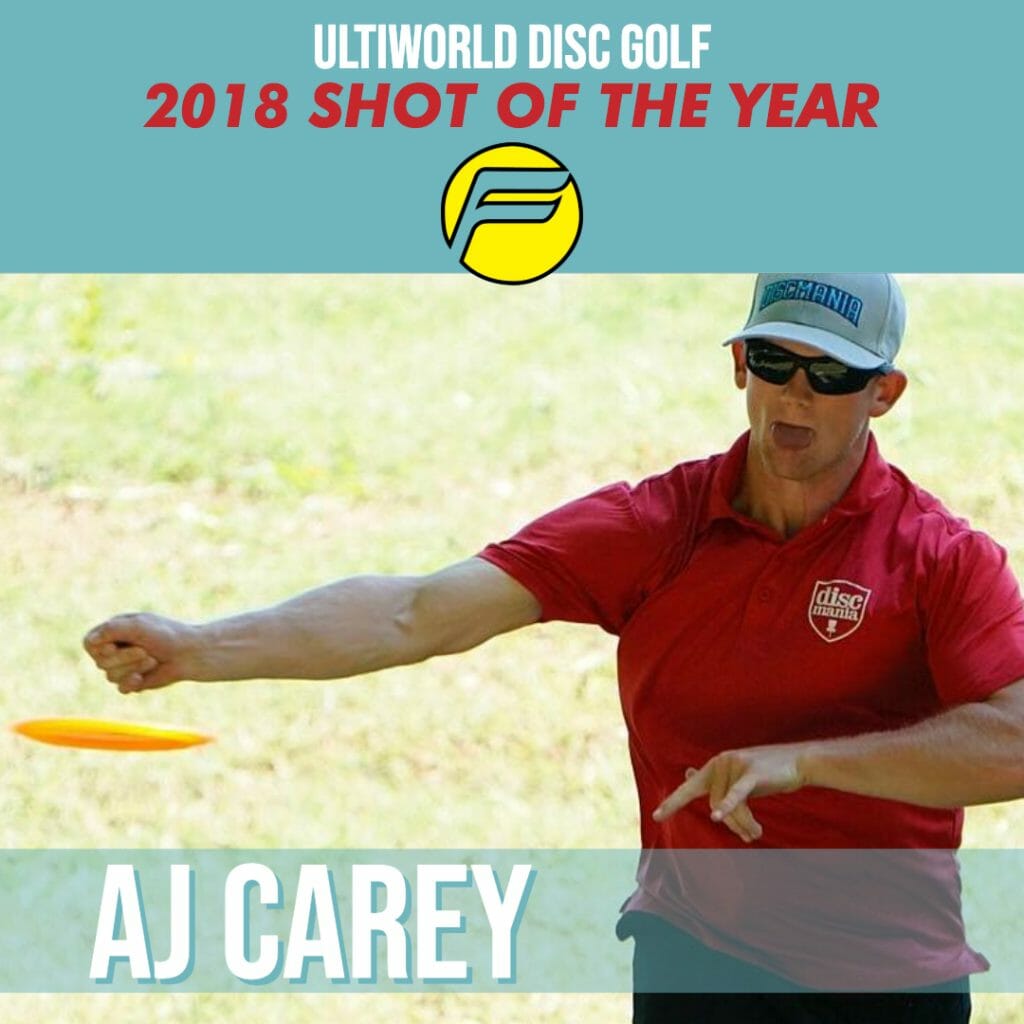 Ultiworld Disc Golf's 2018 Shot of the Year voting is presented by Friction Gloves; all opinions are those of the author. Check out our review of Friction's DG Gloves here.
With a resounding 52-percent of the vote, the readers have spoken with their clicking fingers and anointed A.J. Carey as the winner of the 2018 Shot of the Year.
Stepping up to the first tee during the first round of the 2018 United States Disc Golf Championship, Carey was facing a tall task. It wasn't the hole. No, hole 1 was set up in its traditional dead ahead pin placement about 260 feet away.
Carey was walking up right after "The Champ" Ken Climo had just thrown out a ceremonial first drive of the tournament. Certainly, nothing could follow that up.
However the line from Carey was good, and with a sweet skip off the grass with his Discmania P3X, he hit dead center chains and stuck for the ace to open his first ever USDGC.
That moment will stay with Carey for a lifetime, and he's got an award to go with it.