It's time to get down!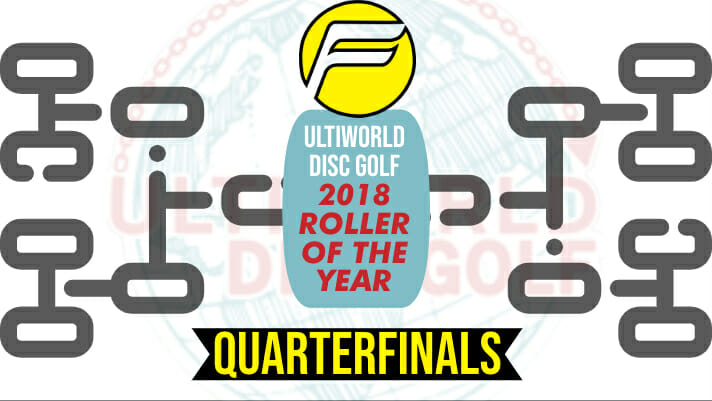 Ultiworld Disc Golf's 2018 Roller of the Year voting is presented by Friction Gloves; all opinions are those of the author. Check out our review of Friction's DG Gloves here.
For the first time in our shot of the year brackets, the top seeds all survived. Now rollers 1-4 have a new set of challengers and this voting does not get any easier. Make sure you vote for your favorite as we whittle it down to a final four.
---
#1 Ricky Wysocki vs. #8 Seppo Paju
This recovery roller from down a hill at the Hall of Fame Classic has Ricky Wysocki moving on.
Seppo Paju had the unenviable task of getting this roller down to attack the hillside green at the USDGC and did just that.
#4 Catrina Allen vs. #12 Nolan Grider
We should have ranked Catrina Allen's roller in Vegas higher because we can not stop watching it.
This huge, open field roller from Nolan Grider was a runaway winner in round one.
---
#2 Eagle McMahon vs. #7 Josh Anthon
The crazy flip coming off Eagle McMahon's FD propels it into the elite eight.
Josh Anthon makes for a match-up of trickery with his USDGC forehand approach.
#3 Chris Dickerson vs. #6 Eagle McMahon
Like a lot of other of the top seeds, this late year roller from Chris Dickerson is just too good.
And from the beginning of the year, Eagle used a bit of luck and power to make this Memorial beauty happen.
Voting ends December 17th