Pre-tournament, the odds were in their favor, but now those odds are much longer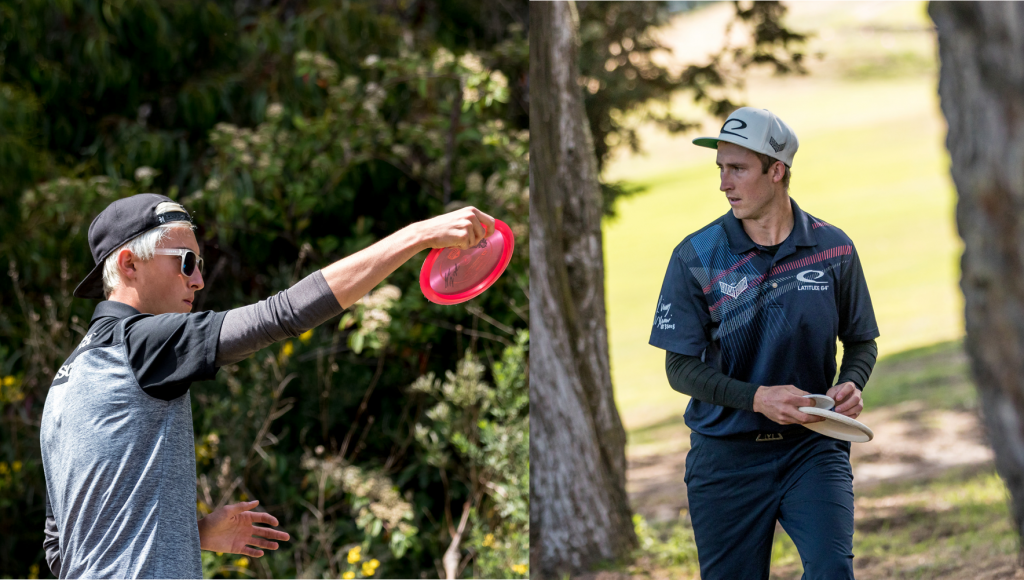 Before the start of the MVP Open at Maple Hill on Friday, Ricky Wysocki and Eagle McMahon were the odds-on favorites to win. The finished first and second last year and are two of the three highest rated players in the world. Needless to say, this made for an easy path to picking one of them to win the event. McMahon is having the hottest season of anyone this year and the best of his career. Meanwhile, Wysocki is the two-time defending world champion and probably the most consistent player over that time period.
In the opening round, they both shot a 58 — just one stroke under the course par of 59. They are currently tied for 30th, four strokes away from being in the top eight, and seven strokes behind leader Nikko Locastro. At first glance, it appears they are both still close enough that either one could have a shot to win.
However, in the last 10 years since this tournament moved to the PDGA National Tour circuit in 2008 — and then joined on with the DGPT in 2015 — the highest first-round score of the eventual winner was 57. That was when Jeremy Koling took the win in 2014. And to put this fact in greater context, every year between 2012 and 2017 this event was played over four rounds — this year the event is just three. That means, of course, that Koling and all the other winners in recent memory have had 72 frames, instead of just 56, to climb out of any holes they found themselves in early on.
Including the players tied with them, there are 37 competitors between Wysocki and McMahon, and first place as it stands. With so many other high-caliber players in the way and the shortened three-round event, the odds have now flipped decidedly against them.
It's easy to imagine any elite athlete making history in their sport, and these guys are no different. Beating the odds and shirking stereotypes has been a huge part of their development on the way to the top — remember, it wasn't all that long ago when both supposedly couldn't 'win the big one'? But if either Wysocki or McMahon hold the trophy this year at Maple Hill it will now be as the longshot rather than the favorite.