Seven-year streak nearly ends at Ledgestone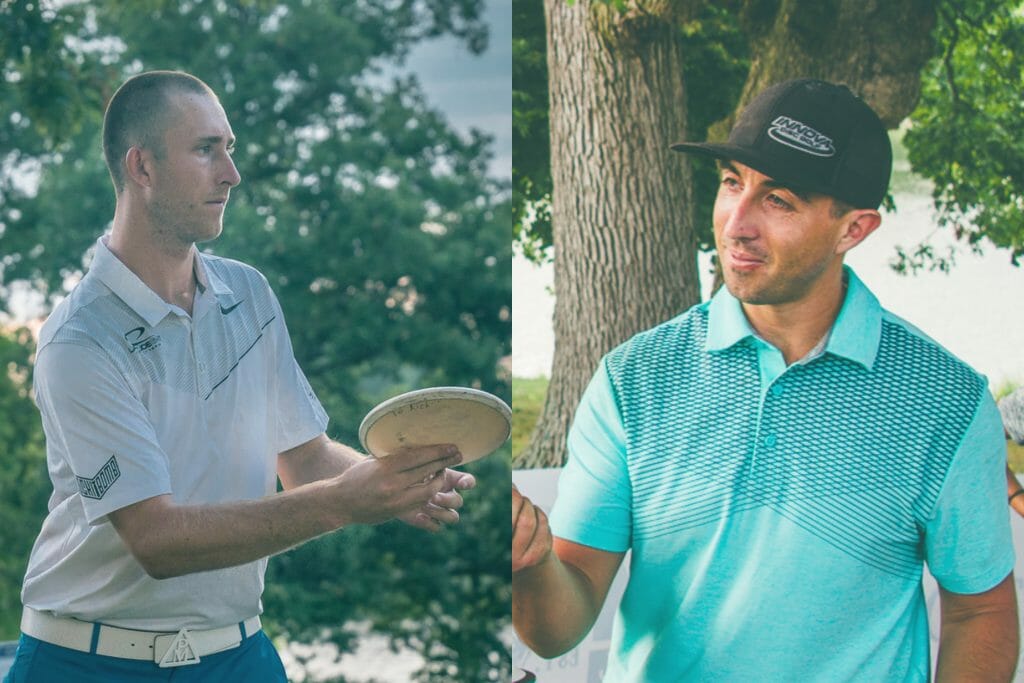 The final round of the Ledgestone Insurance Open saw some less common names atop the Open division leaderboard vying for the win. It's pretty clear who the winningest disc golfers have been in recent years, and they weren't among the group. Going into the final round no one on the top four cards had ever won an event on the Disc Golf Pro Tour in the three year, 23 event history of the series. The round started with Paul McBeth (seven career DGPT wins and 2016 Tour Champion) and Ricky Wysocki (nine career DGPT wins and 2017 Tour Champion) on the outside looking in at the top 10, in 22nd and 17th place, respectively.
Heading into Sunday's final round, McBeth and Wysocki were on pace to finish outside the top 10 at an event where they were both in attendance for the first time in almost exactly seven years. The last time this happened was the 2011 PDGA Professional World Championship in Santa Cruz, California, which ended on August 13, 2011. There, McBeth finished 15th and Wysocki finished 19th, and of course, they went on to win the next six World Championships. Since 2011 Worlds the two champions have combined for only 20 individual finishes outside the top 10, but never both in the same tournament.
The Ledgestone concluded with McBeth shooting a course record 11-under par 52, and Wysocki almost matching that with his own 53. The two were able to jump up into respectable finishes, however, McBeth did not reach the top 10 finishing tied for 13th, nine spots better than he started the round. Wysocki kept their top 10 streak alive, finishing 8th, with his five birdies over the final six holes making the difference, as he finished just two strokes out of a tie for 11th place.
The streak is safe for now. But this has been a season for 'firsts' in many respects. They've both had relative struggles at times, and that has meant the two highest rated disc golfers in the world have constantly had us on the cusp of unprecedented happenings since their reign at top of the sport began earlier this decade.
Just earlier this season, we saw another unprecedented streak occur. The Las Vegas Challenge, Memorial Championship, and Waco Annual Charity Open was a stretch of three events where they both played, that neither won. It was the first time that had happened in six years dating back to October 2012. Neither has won the last two events they've played together — the Konopiště Open and Ledgestone. But they'll both be back in action together soon at the MVP Open at Maple Hill, a track where they're both familiar lifting trophies and a place where the pair can eschew the end of another streak.