Prince ascends to second; Locastro strong in podium finish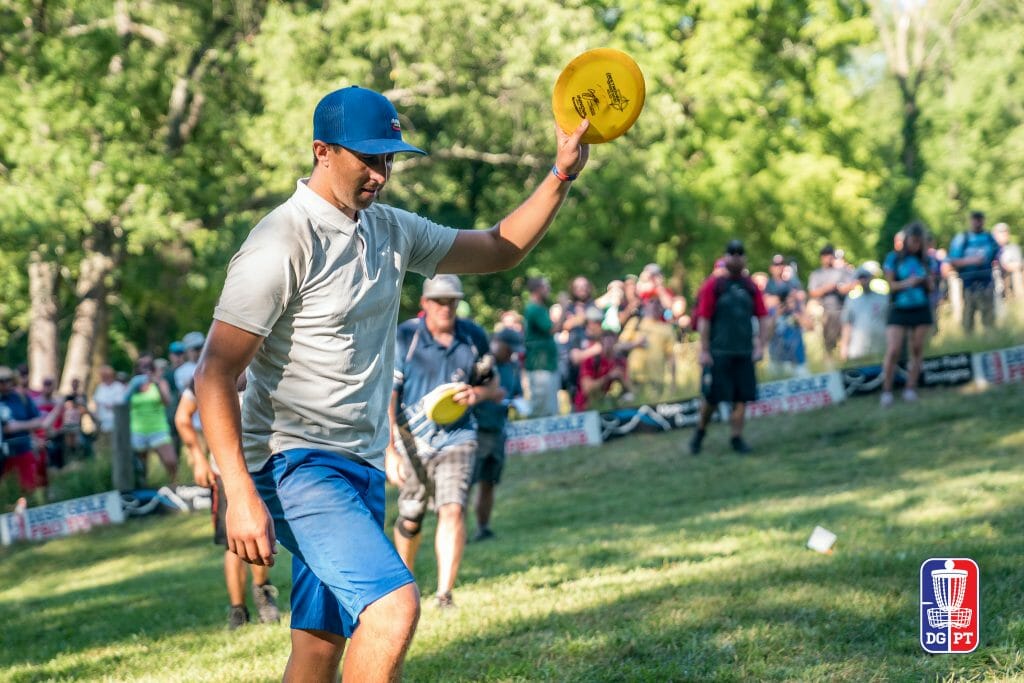 This weekend at the Great Lakes Open, Paul McBeth shot what many are calling the best ever tournament round in a high-level disc golf tournament this weekend en route to his second win on the Disc Golf Pro Tour and fifth this season. After his remarkable and historic 1108-rated second round during where McBeth went off for 18-under par 45 score, he went into the final round with an 11-stroke lead. Despite some hard-charging and impressive play by the field, McBeth's win was never in any real doubt as he rolled to a nine strokes victory, finishing out the final day with an 11-under par 52, taking his winning total to 40-under par 149.
McBeth put together one of the most impressive final statistical lines since UDisc Live began tracking stats. Through three rounds he was 100-percent (48/48) putting from inside Circle 1, 42.9-percent (6/14) putting from Circle 2, notched an 80.7-percent (46/57) Fairway Hit rate, reached at least Circle 2 in Regulation at an 87-percent (47/54) rate, and Parked 18.5-percent (10/54) of the holes. He only had to scramble on seven holes, successfully completing six of those to save par or better. He rarely made a noticeable mistake; recording two eagles and just one bogey, and one OB stroke to go with 37 birdies through 54 holes. It's hard to play much better.
Over the course of the tournament, players were putting up some impressive numbers, and the course record was set in round one, and swiftly broken again and (most likely) permanently set by McBeth's second round. Some of those impressive numbers resulted in strong top-5 finishes in their own right. The relatively unknown and unheralded Willie Prince landed in second with a 31-under par 158 after an impressive 14-under par 49 final round. Nikko Locastro recorded three solid rounds to take third place with an impressive 29-under par 160. James Conrad finished out in fourth at 27-under par 162, while Grady Shue and Dave Feldberg tied one stroke back with twin 26-under par 163s.
Prince Holds Court In Home State
There was a moment, halfway through Sunday's final round, when it looked like Michigan native and Latitude 64 sponsored Willie Prince was doing a pretty good McBeth impression after going 10-under par through the front nine. But he fell off the birdie wagon on the 370-foot par 3 10th and wasn't able to hop on again until he carded another birdie on the 375-foot 14th.
Although his 994 player rating indicates that Prince is something of a Cinderella story, he feels somewhat differently."It's hard to care about [your PDGA player] rating in Michigan," Prince explained. "We have lots of deuce-or-die courses and so you see the MA1 players and us pros put up same numbers, which kind of keeps our ratings numbers down. I believe I should be 1000 rated, though."
Prior to his second place finish this weekend, Prince's best finish at a high profile event was 44th at this year's Jonesboro Open, though he has a record of placing well at regional events in Michigan and the surrounding Great Lakes area.
What was it like for him to make the jump to the big stage?
"There is definitely tougher competition, and the pressure is playing with the big name players knowing that in order to stay close you have to execute every shot," Prince said. "Being on something of a home course, in my hometown as it were, helped though. I actually had never played or practiced a full round at the course before starting. I arrived on Wednesday and was able to play a couple holes and do a quick walkthrough, but I'm used to tight fairways and wooded areas, which helped."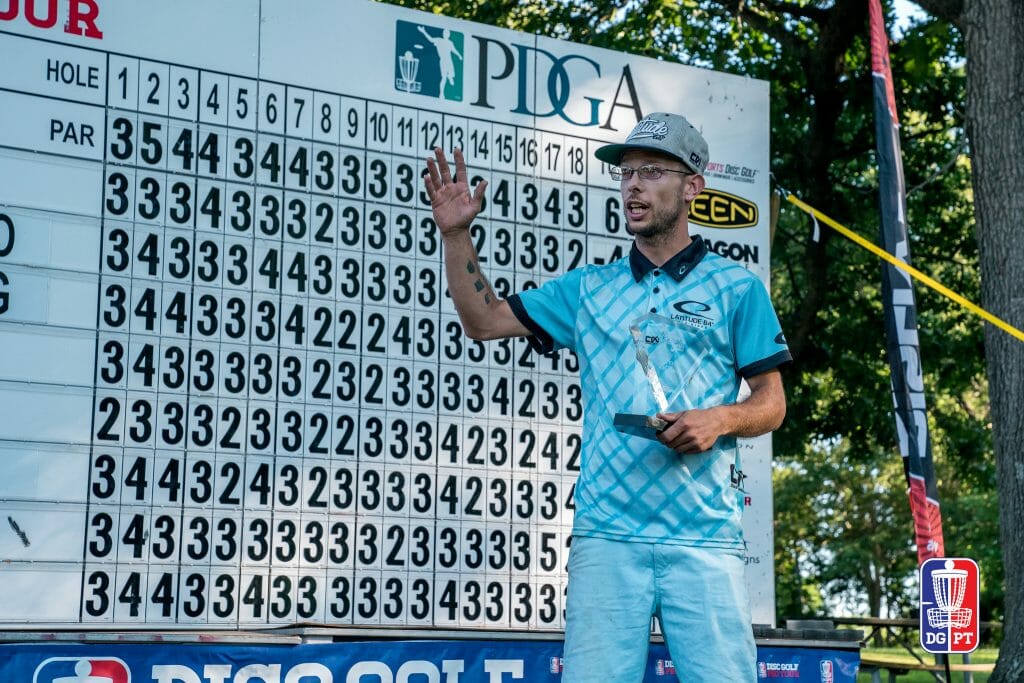 The local hero shot well above his rating all weekend, averaging 1047-rated golf thanks to a hot putter and accuracy off the tee. Prince's first round was his worst of the three, but he was able to hit five 38-foot putts to bag his birdies and set up his much more consistent second round, and scorching hot final day. He also had plenty of support back home.
"My fiance was there, she's been amazing and supportive throughout all of this," Prince reflected. "I had a bunch of people from Grand Rapids and all over the area coming to watch. It was definitely a first, pretty amazing, definitely different feeling. A friend of mine was actually my caddy and covered my entry fee, another friend helped get me down to WACO earlier this year. Feel's great to have such a great support group."
We will be seeing more of Prince this season and next should all go according to plan.
"I am absolutely sticking with the tour this year, and am going to try to hit almost every event next year," Prince said. "I've had a lot of support from sponsors to help get to events. Up next I have the River City Open which is an A-Tier in Michigan, and then Ledgestone."
Locastro on a Tear
Locastro hasn't been playing as many high profile events this season as he has in recent years, but the veteran pro has been putting together an exceptional season. His showing at GLO should serve as a reminder of just how high his ceiling is when he is able to execute his shots and find consistency on the putting green. And his results on the green have long been the knock on the Locastro, beyond his propensity to occasionally display emotions on the course. That was not the case this weekend. Sure, he missed a couple makeable putts but he was able to recover and make an impressive run on the final holes of the final day to take third place by two strokes. Plus, he was the only player on the second-day lead card who was able to come close to hanging with McBeth.
Conrad Cracks Top 5
After last year's breakout season, James Conrad has been somewhat stymied throughout the first half of the 2018 season. His fourth-place finish at the GLO is his best placing at a DGPT event this year. The long-haired fan-favorite was hot with his Circle 1 putts, and he scrambled at 100-percent on days two and three. With the tour back on the east side of the Mississippi River for the foreseeable future, Conrad should find the wooded environs more suitable to his style. For the next DGPT event, the Idlewild Open on July 20-22, Conrad gets to return to the site of his thrilling, and most high-profile win to date.