McBeth makes moves, tied with Sexton and McMahon in second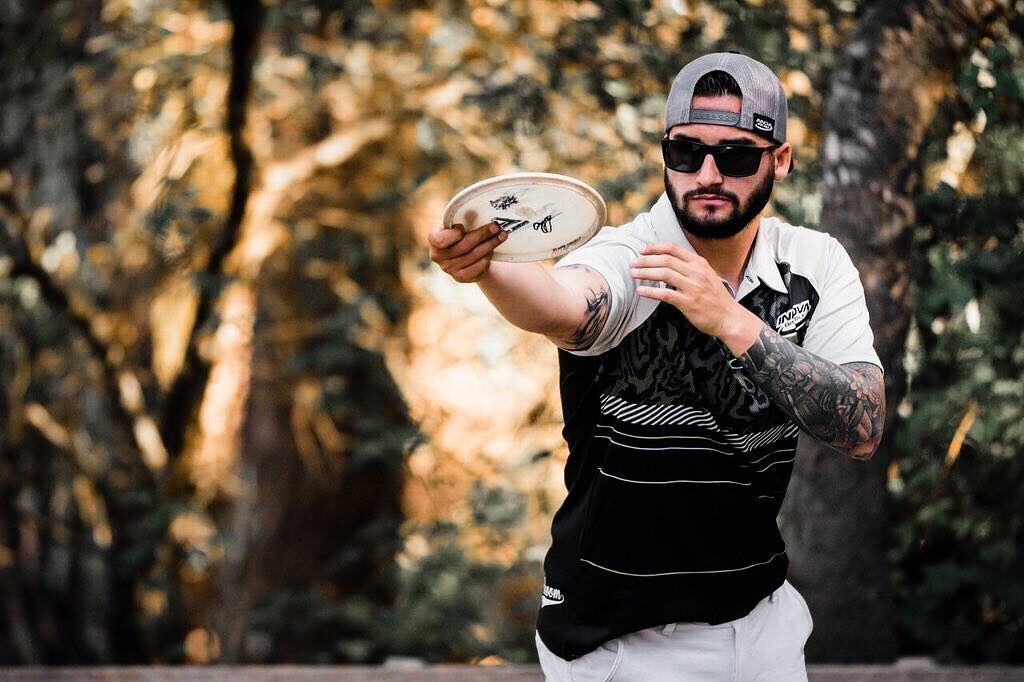 Moving across Milo McIver State Park to the Riverbend East Course for Friday's second round at the Beaver State Fling, the Open leader made some breathing room before moving day.
Drew Gibson continues to prove he's among the week-in-week-out contenders. Gibson matched Eagle McMahon's hot round from the first 18 and threw a 10-under par 51, bringing him to a 19-under par 103 total for a three stroke lead. McMahon, Paul McBeth and Nate Sexton are tied in second at 16-under par 106.
Just like in round one, Gibson saved a birdie by draining a disc from way outside. A mistake off the tee left almost half the fairway of the 281 foot par 3 hole 5. Gibson lined it up, running and connecting on his approach from 115 feet back. He kept the hot putter going the rest of the round, also hitting Circle Two birdies on 17 and 18 to finish the round and tie McBeth's 10-under par round. Gibson is leading the event in parked and birdie percentage.
Second place shuffle
Making one of the biggest jumps up the leaderboard in round two, McBeth rose 17 spots to the round three lead card. The 1059-rated round started even better as McBeth was bogey free until the 17th. He started a run of 9-under golf through eight holes with an eagle on the 585 foot par 4 hole 9, the easiest hole on the course. While McBeth is 97 percent putting in Circle 1, he's also picked up strokes from long range, getting birdies on holes 11 and 14 from 50 feet.
McMahon couldn't match his a.m. but kept pace with a respectable 6-under par 55. OB strokes on two holes proved costly and most likely solo second. Sexton doubled up on 8-under par 53s each round. The only person in the top ten to play bogey free on the East Course, a 69 foot birdie on hole 18 capped an impressive day for Sexton.
Did we get it on camera?
It's no albatross but we'd still like to have eyes on Paul Ulibarri's field ace. His 302 foot throw-in eagle on the par 4 hole 11 would just be adding to his impressive 2018 highlight reel. Ulibarri moved up 13 positions into the top ten, tied in sixth with Lewis Bitney, James Conrad and Bradley Williams at 14-under par 108.
Notables
Bitney

rose 21 spots into sixth after shooting 9-under par 52 in the second round. He finished 100 percent from Circle 1 and hit three Circle 2 putts including two birdies.

Simon LIzotte

is in solo fifth at 15-under par 107. A double bogey 7 on the second easiest hole on the course, the

1,196 foot hole 14

, really derailed any early momentum.

Nate Doss, Josh Anthon, Ricky Wysocki and Grady Shue are tied in tenth at 13-under par 109.
The lead Open card of Gibson, McBeth, Sexton and McMahon tees off at 12:30 pm Pacific on the Riverbend West Course. Follow along at UDisc Live for scoring updates and look for post-produced footage next day.