Fewer tournaments doesn't mean less quality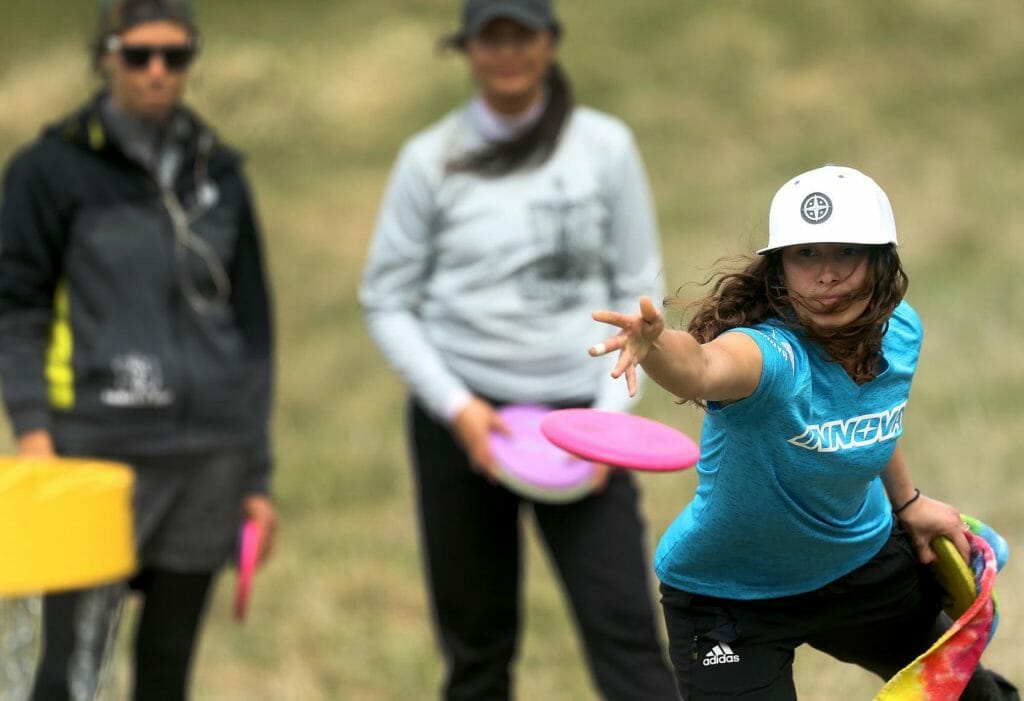 The PDGA event docket didn't have many A-Tiers this weekend outside of the Amateur Championships at Bowling Green and Europe, and we saw a lot of pros opting out of competition in the lead-up to the second PDGA National Tour event of the season, the Glass Blown Open.
The Rumble
With 15 Open players rated 1000 or above, The Rumble in Quad-Cities had the most talent in attendance.
Adam Hammes outlasted a Sunday comeback bid from Alex Geisinger to win the A-Tier by a stroke. Hammes averaged 20 points above his rating but won't be carrying over any momentum to the GBO as he's heading back to his native Wisconsin. Geisinger isn't heading to Kansas, either but third place Joel Freeman continued his strong play at The Rumble.
Some of this year's surprising names, Joel Freeman and Garrett Gurthie, finished third and fourth respectively, with Nikko Locastro and Drew Gibson filling in the top six. The 2017 Rumble champion, Jordan Castro, finished tied for 7th, 10 strokes behind the winner.
Jessica Weese bagged her second A-Tier win in as many weeks, following up the Texas State Championship win with a 15-stroke margin of victory over Holly Finley. Weese averaged 954-rated golf over three rounds in the winning performance.
Auburn Open
Out on the west coast, James Proctor was the proud owner of a spicy 1095-rated second round, the hottest of the entire disc golf weekend, that led to a close Open division win at the B-Tier Auburn Open in Northern California.
It was a two-horse race between Proctor and Gregg Barsby. Proctor's play proved too much, as Barsby averaged just under 1050-rated golf over three rounds and it still was not enough to get the win. Maybe Barsby will take some extra motivation with him to Emporia. Proctor, however, is not traveling to the midwest.
Nicole Bradley took the Open Women's win over Kristine King by four strokes.
Azalea Open
Down in the Port City, North Carolinians Barry Schultz and Collin Carter battled in the Open division over four rounds. Carter used a strong Sunday showing to overcome Schultz by two strokes to win the Azalea Open B-Tier title. Grady Shue finished third but was never truly in contention. Elaine King picked up her sixth Open Women division win in 2018.
Loosies
Paul Ulibarri returned home to Arizona before making the trip to GBO and cleaned up at the Watson Skip C-Tier in Prescott.
A big shoutout to Mike Moser for picking up two one-day B-Tier wins in Delaware: the Angelo Perrone Memorial on Saturday and Breeze on Sunday.
Ragna Bygde Lewis collected her third win of the year at the Wolf Pack Discs Open in Jackson, Michigan. She remains undefeated this season.
Ian Anderson of Central Coast Disc Golf shot his first 1000-rated round at the appropriately-named Central Coast Throwdown. Maybe he's not so chumpy after all.