Adjusted layout allows for more scoring across the board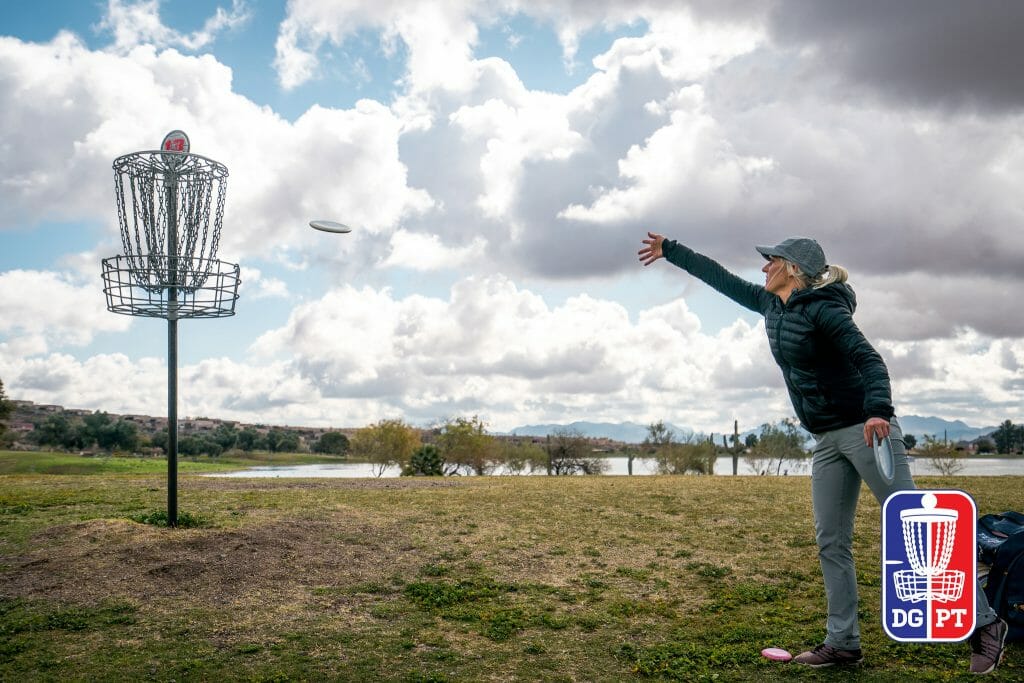 Look at the results for any significant event on the disc golf calendar in recent years and more often than not you will see some combination of Paige Pierce, Catrina Allen and Sarah Hokom towards the top of the Open Women's field. After the first round at the Memorial Championship, all three are tied for the lead.
Pierce, Catrina Allen, and Hokom all carded matching 2-under par 54 opening rounds at the Fountain Hills course. Jennifer Allen and Jessica Weese are tied in fourth place one stroke back after 1-under par 55s. Kona Panis, Colleen Thompson and Madison Walker are in a three-way tie for sixth place at 1-over par 57.
The Open Women's field was playing a shorter layout than in previous years at Fountain Hills. The addition of alternate tees and baskets on select holes for the Open Women was a focal point for the Disc Golf Pro Tour this offseason, in an attempt to make the women's game mirror more closely that of the men's in terms of scoring. So far the results are promising.
In round one at Fountain Hills last year, the birdie rate was 0.081. Yesterday it was 0.105. The difference in the rate of reaching circle 1 in regulation was noticeable too, improving from 0.144 in 2017, to 0.162 yesterday.
Pierce was the best in the field at reaching circle 1 in regulation, doing so on 56-percent of the holes, according to UDisc Live's statistics, which was 17 percentage points better than the next closest competitors. But, she could not capitalize often enough to have the lead to herself, missing seven putts from circle 1. Catrina Allen also had difficulty putting in circle 1 (74-percent), despite reaching circle 2 in regulation on nine holes. Hokom was more consistent from the putting green in round one, hitting 86-percent of her circle 1 putts, and got to the green well, successfully scrambling on 78-percent of her attempts. If one of the three leaders is going to pull away, they will need to make the most of their opportunities on the shorter layout that is allowing for improved scoring throughout the field.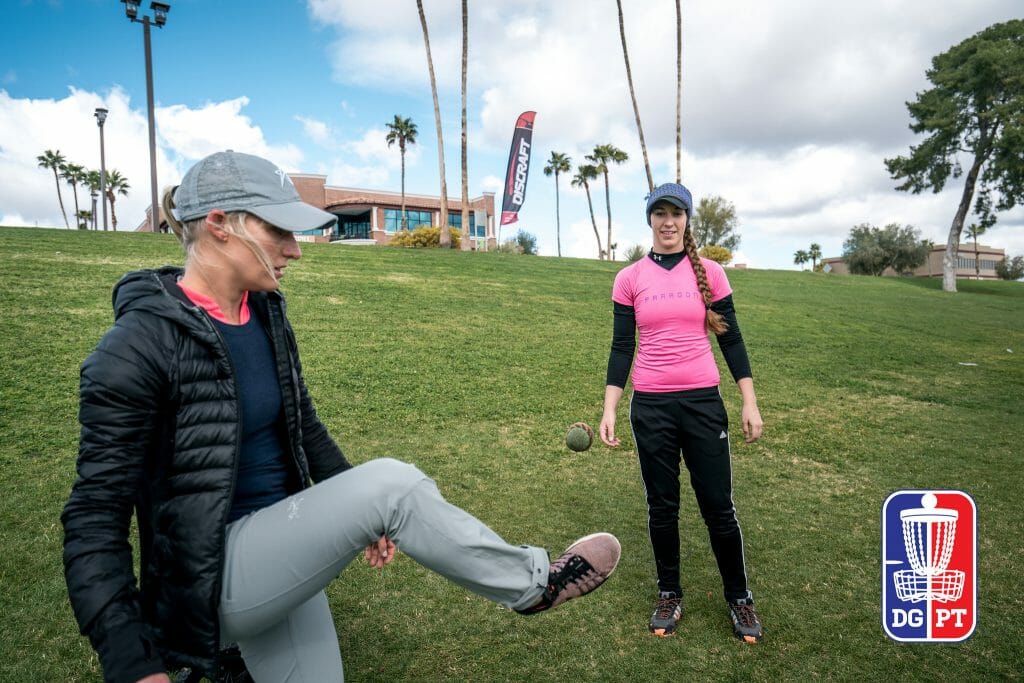 Kona Panis' quality play from the Las Vegas Challenge carried over in the first round. She hit 81-percent of her circle 1 putts and 56-percent of the fairways. Madison Walker did the same, completing a very accurate opening round from short range. She successfully scrambled on 12 of 14 attempts and hit all but two of her putts from circle 1.
Further down the leaderboard, Rebecca Cox and Ellen Widboom are tied in 11th place at 3-over par 59. Lisa Fajkus and Kristina Gold are tied in 13th place at 4-over par 60.
The second round lead card of Pierce, Hokom, Catrina Allen and Jennifer Allen tee off at 9:00 a.m. local time at Vista del Camino Park. You can watch coverage of the lead card by tuning into the live Broadcast of the Open division lead card at 4:00 p.m. eastern time.