Ulibarri, Allen, Heimburg all add to their trophy cases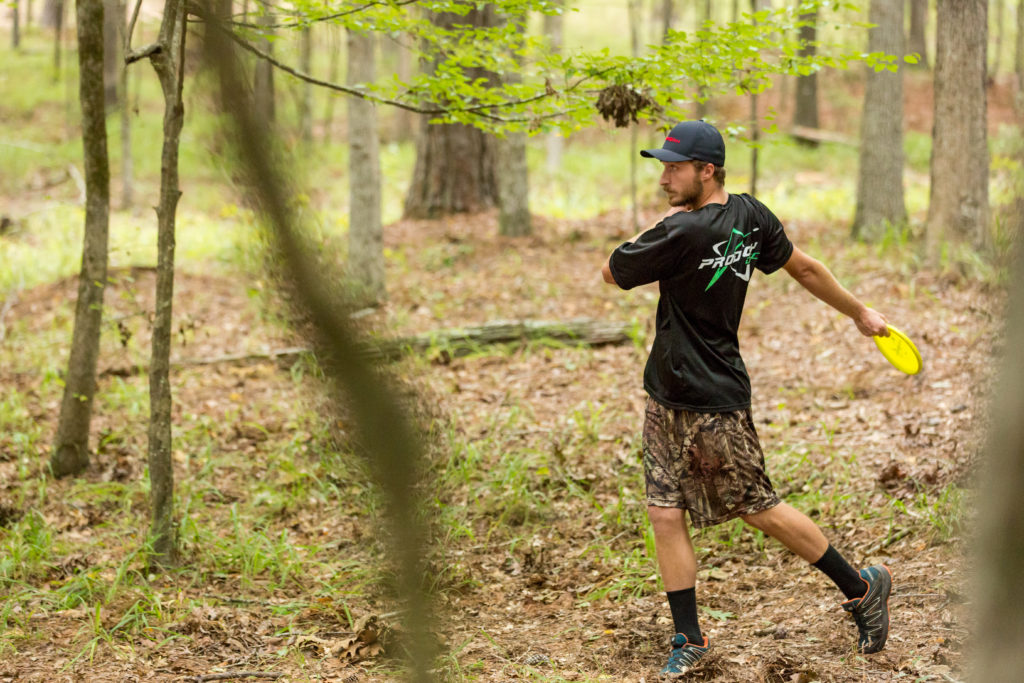 Players are starting to flock to courses and small events to warm up for the 2018 season.
This weekend provided a preview of the new Disc Golf Pro Tour event: the San Francisco Open. MVP Sponsored pro and native San Franciscan Jeff Faes took home the one-round SFO Preview victory.
Faes shot a 1023-rated 4-under par 62 on the 9,750-foot Gleneagles course, the same layout that will be in use during May's DGPT event. It was tight down the stretch with Lewis Bitney shooting a 3-under par 63, Alexander Rosendin a 2-under par 64, and Danny Kerfeld and Sias Elmore 1-under par 64s to round out the top four. Kelly Muth picked up the win on the women's side by shooting a 17-over par 83.
A B-Tier in the North Carolina woods was the site of probably the most impressive performance on the weekend. Chris Dickerson averaged 1052-rated disc golf over four rounds to pick up an impressive 14 stroke win at the Buckhorn Open.
Dickerson finished the weekend with an impressive 51-under par 175 total. Nathan Queen took second place shooting 37-under par 189. Queen averaged 1017-rated disc golf over four rounds, which is well above his player rating of 997. It was the second year in a row that Queen has been runner-up in the event. Erin Snapp picked up the Open Women's win by shooting 17-over par 237.
Calvin Heimburg came into the B-Tier Barnett Park Championship in Orlando, Florida, as the highest rated player (1015) in attendance and did not disappoint. Heimburg used a 1056-rated first round to separate himself from the pack and a 1014-rated final round to close the deal with a 23-under par 145.
Colin Forehand gained two strokes on Heimburg in the final round, but it wasn't enough as he finished at 20-under par 148. Charlie Goodpasture took third after shooting 17-under par 151 and Randon Latta rounded out the top four tossing a 15-under par 153. While Sandy Gast and Pam Reineke may be just one PDGA number apart (6440 and 6439, respectively) they were three strokes apart on the final scoreboard. Gast picked up the Open Women's win shooting 13-over par 181, while Reineke finished at 16-over par 184.
Dynamic Discs Team Manager Robert McCall made strides toward his 1000-rated goal this weekend at the Cedar Hill Chill in Cedar Hill, Texas. McCall shot consecutive 51s—rated at 1015 and 1020—en route to a one-stroke win and finished the tournament at 8-under par 102. Coda Hatfield and JohnE McCray tied for second place with 7-under par 103 performances. Marshall Blanks and Miles Seaborn tied for fourth place with 6-under par 104.
Jennifer Allen competed in her second event of 2018 and came away with her first win of the year. Allen finished the tournament at 9-over par 119, which was eight strokes ahead of second place Danielle Weigandt, who finished at 17-over par 127. Nicole Young and Krissie Fountain tied for third place after shooting 20-over par 130's.
Austin Turner picked up his first win of 2018 as well. Turner shot 17-under par 95 at the 9th Annual Ice Bowl at Fox Chase. Matt Peckham took second place after shooting 12-under par 100. Will Taylor shot well enough for third place after shooting 11-under par 101. Will Taylor and 2017 PDGA Amateur World Champion AJ Carey tied for fourth place after shooting 9-under par 103's.
Paul Ulibarri picked up his second win of the season at the Show Low Freeze in his hometown of Show Low, Arizona. Ulibarri shot a 1052-rated second round to pull away with a six-stroke win. Ulibarri finished the tournament at 25-under par 119, averaging 1044-rated disc golf. Ulibarri has had an impressive start to 2018, averaging 1040-rated golf through four tournaments this year. Nicholas Duran picked up second place after shooting 19-under par 125. Duran averaged 1019-rated golf through two rounds, which is well above his current 976 rating. Aaron Peterson picked up third place after shooting 8-under par 136. A three-way tie for fourth place at 7-under par 137 was shared by Lance Brown, Joshua Johnson, and Martin Rotmeister from Estonia, who is traveling the American Southwest in advance of the Las Vegas Challenge and Memorial Championship.
In California, Matt Bell ran away with a four-stroke win at the UC Santa Cruz Slug Life Soirée. Bell shot 20-under par 92. Ian Chadwick picked up second place after shooting 16-under par 96. Dylan Evans shot 15-under par 97 to grab third place.
The PDGA calendar continues to heat up this week as all eyes will turn to the 40th Wintertime Open in Altadena, California. The tournament will feature 12 players rated over 1000 including Paul McBeth, Josh Anthon, Eagle McMahon, Philo Brathwaite, and Kevin Jones.
---
Update:
The only A-Tier event of the weekend was the Cracked Plastic Classic in Climax, Michigan. Tim Barham took the win by shooting a 21-under par 141 tournament. Barham averaged 1027-rated golf across two 27-hole rounds in the snowy confines of Cold Brook Park. Newly signed Latitude 64 sponsored pro Mike Conlee took second place by shooting 17-under par 145. Bartosz Kowalewski and Taylor Cimala rounded out the top four.
A previous version of this article accidentally omitted the Cracked Plastic Classic A-Tier event. We regret the error.