Notes on Pierce, Doss, Sexton, Jones and more before the 2018 season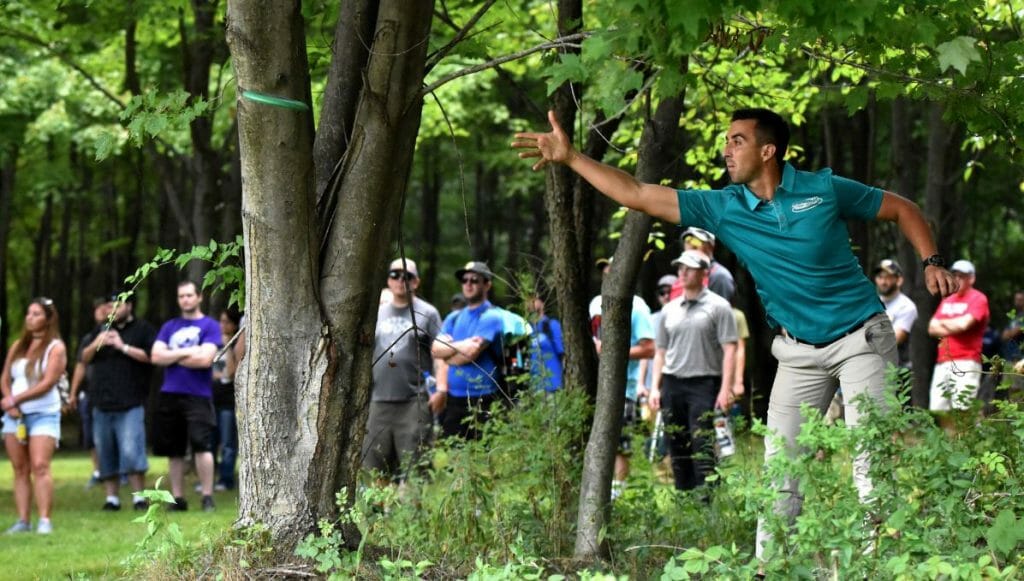 The 2018 season starts in less than a month. Get acquainted with where some of the top pros sit in terms of their PDGA player ratings after last week's update and what it means heading into another season.
McBeth/Wysocki still rule the roost
This should come as no surprise to anyone, but Paul McBeth and Ricky Wysocki remain atop the men ratings. McBeth's rating going into February of 2018 stands at 1052, four behind his record of 1056 from the March through May 2016 ratings. Wysocki sits at 1050 going into the 2018 season. This is just one shy of his record 1051 set in June and July of 2017. Wysocki and McBeth remain the only two players to crest the 1050 mark in PDGA ratings history. McBeth has been the highest rated player since January 2014. For those counting, that's 50 consecutive months.
Pierce remains atop women's ratings
Like the previous observation, this should come as no surprise. After a dominating performance last season, Pierce's rating sits at 975 heading into the 2018 season. Pierce's season has already started, taking part in and winning the Samui Swine Classic by averaging 955 rated golf after a 1021-rated opening round. Pierce's current rating of 975 sits two back of her career high of 977 set back in June 2015. Valarie Jenkins and Catrina Allen are the two closest to Pierce's rating, both sitting at 962. Mayu Iwasaki has the fourth highest rating moving into the 2018 season. The 961 rated player from Fukuoka Shi, Japan is the highest rated international player.
Nate Doss sits at 1040
Nate Doss is the third highest rated player on the men's side. Doss's latest ratings update puts him at the 1040 mark heading into the 2018 season. This marks the first time Doss has cracked the 1040 mark since March of 2014. Doss is still six back from his career high of 1046 set in July of 2012.
Lizotte leads the international men's side
Simon Lizotte leads the charge on the men's side of things when considering players outside of the United States. Lizotte currently finds himself rated 1037, which is eight short of his highest rating of 1045 set in July of 2017. Manabu Kajiyama is nipping at Lizotte's heels as he sits at 1034 heading into the 2018 season.
Sexton, McMahon, Dickerson, and Johansen joining the 1040 club in 2018?
Less than 20 players can claim they've had a player rating of 1040 or higher, which accounts for about 0.019% of PDGA total memberships. Sexton (1035), McMahon (1032), Dickerson (1033), and Johansen (1034) are all playing some of the best disc golf of their careers, according to ratings. Thus, I expect a few of these pros to make the leap into the 1040 club in 2018.How soon until Jones hits 1030?
How soon until Jones reaches 1030?
Kevin Jones began 2017 rated 978. He ended the year at 1008 and currently sits at 1004 after last week's update. His rating is 26 points better after 12 months and nine updates. Through the wonder boy's first two events of 2018—both of which he won, coming from behind with stellar final rounds—he is averaging 1043-rated golf, which is 39 points above his current 1004. He's got 26 ratings points to add before he hits 1030. Can he add that amount to his rating for the second year in a row, or will it take less than 12 months this time? These are the times when we wish ratings updates were more frequent.