Could there be a Lizotte vs. Lizotte final?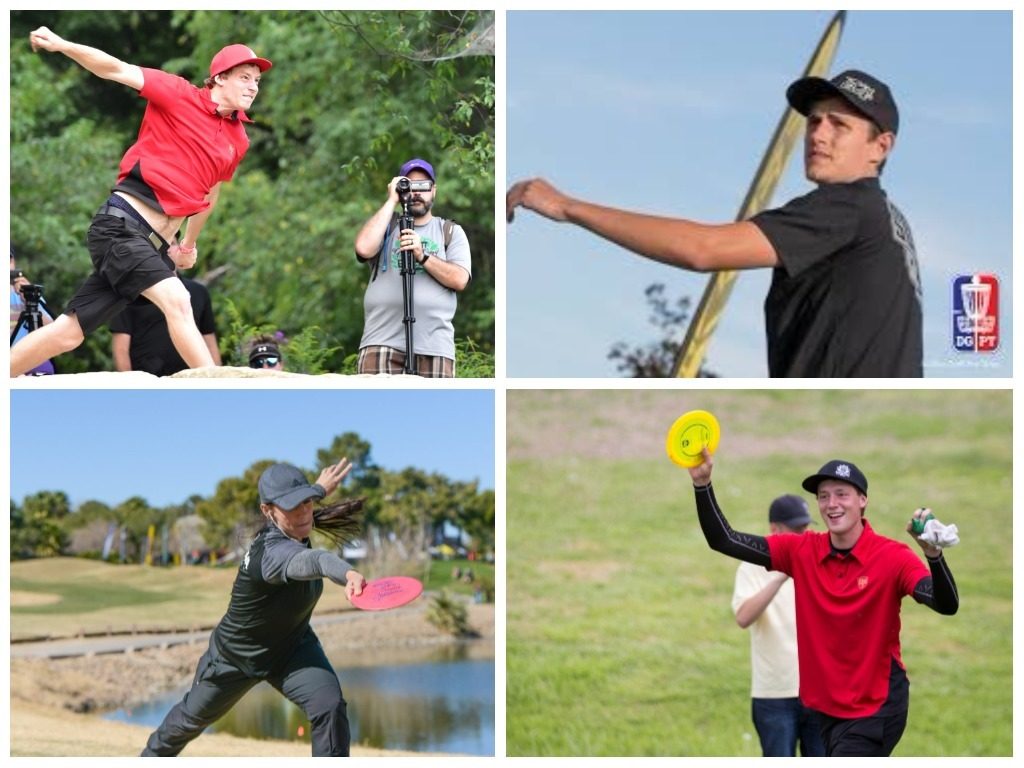 Ultiworld Disc Golf's 2017 Shot of the Year voting is presented by Friction Gloves; all opinions are those of the author. Check out our review of Friction's DG Gloves here.
We're down to the final four in our 2017 Air Shot of the Year competition, and a beast has been slain.
A McBeast, that is.
The quarterfinal round saw Jennifer Allen's throw-in at the Glass Blown Open best Paul McBeth's near ace at the Ledgestone Open, while Nicholas Masters' pole hit at the Vibram Open knocked off McBeth's aggressive water carry from the Gentlemen's Club Challenge. And as their reward, both contenders get to take a crack at Simon Lizotte.
That might not be much of a reward, after all.
The German star cruised to the semis with his amazing GBO eagle and his 550-foot tunnel shot at the Pittsburgh Flying Disc Open, leaving open the possibility that he will face himself in the finals. Seems fitting for one of disc golf's most exciting throwers.
You know how it goes by now: Vote, share, then come back for the finals on Friday. And many thanks, as always, to Jomez Productions, Central Coast Disc Golf, and Disc Golf Examiner for supplying the highlight reel.
1) Lizotte vs.  Allen
It's one GBO shot against the other, as Lizotte tees off and taps-in for the eagle at Jones East:
While Allen takes away the need for a tap-in altogether by draining this one from way downtown:
Jennifer Allen GBO Throw-In GIF
2) Lizotte vs. Masters
We can't get over the level of power and control Lizotte displayed with this drive at the PFDO. It may not have the same wow factor as his GBO shot, but it's pretty close:
Can Masters pull off the upset with this putter pole shot at Maple Hill?