Two of the game's best battle for the title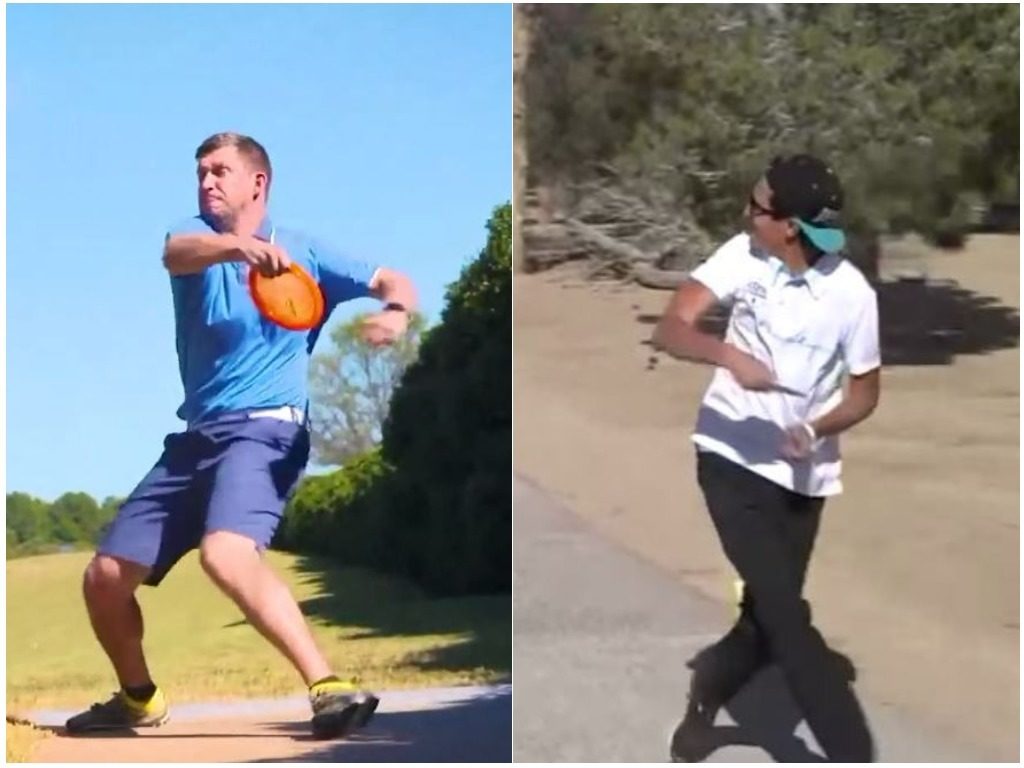 Ultiworld Disc Golf's 2017 Shot of the Year voting is presented by Friction Gloves; all opinions are those of the author. Check out our review of Friction's DG Gloves here.
It's all come down to this: Two of disc golf's favorites have rolled into the final showdown for our Roller of the Year.
Nate Sexton. Eagle McMahon. Your votes. We'll close the polls late Thursday night and announce the winner on Friday. Until then, go nuts!
Thanks to Jomez Productions and The SpinTV for the clips. Let's roll!
1) Sexton vs. McMahon
Out of all of his tremendous rollers in this competition, Sexton's aggressive play at the United States Disc Golf Championship has taken out the most contenders. It was one of the key shots on the way to his title, but will it be enough to claim this one?
Or can one of the biggest arms in the game cruise to victory? Sure, his name brings to mind some of the sky's most graceful inhabitants, but McMahon can bring his power down to ground level, too: