Partnership puts scoring platform at 16 premier events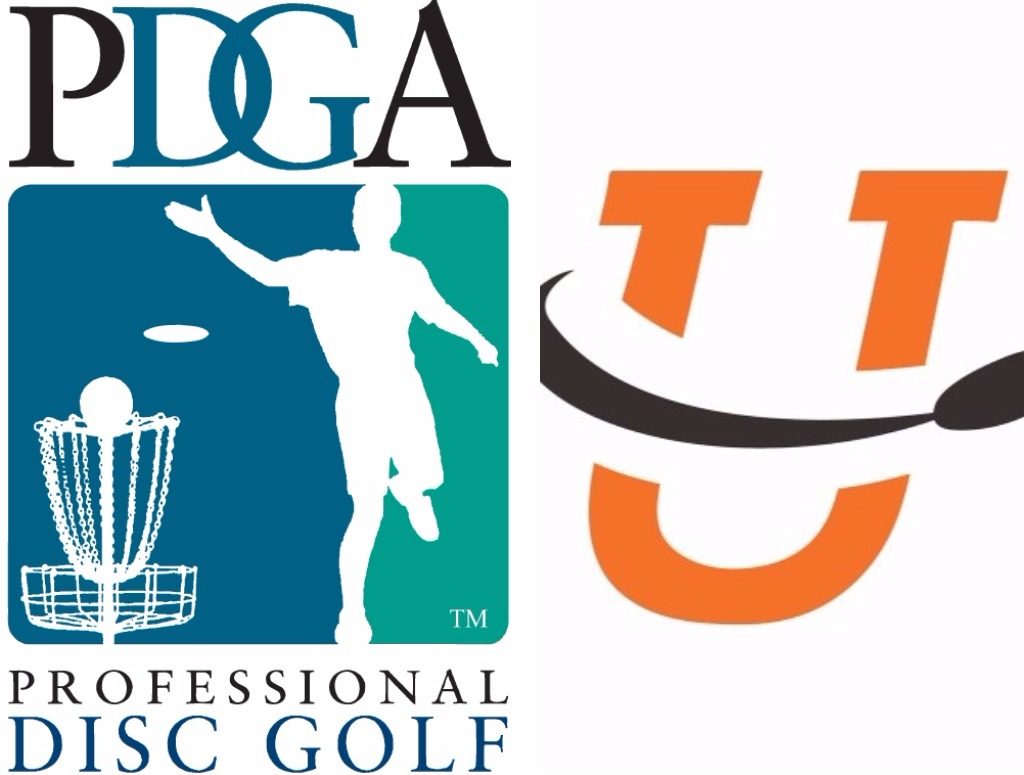 Statheads rejoice.
The Professional Disc Golf Association and UDisc have agreed to bring the popular app's live scoring and statistics platform to the 2018 PDGA National Tour and Pro Worlds, the PDGA announced yesterday. The partnership now means that UDisc's statistics — which include driving accuracy measures, putting percentages, and a wealth of other information — will be available for 16 of 19 premier professional events next season.
"It's better for the fan," UDisc Co-Founder Josh Lichti said. "Having a unified place to go is going to make things a lot better for the fans."
PDGA Technology Director Steve Ganz, meanwhile, said he had long been a UDisc admirer. He took particular notice when the company unveiled its live scoring and statistics platform at the 2016 Vibram Open, then recalled that UDisc Co-Founder Matt Kreuger had emailed him a few years prior, when UDisc was starting as a course-finding and scorekeeping app. Ganz went and dug up the old message and offered his support.
"'If there's anything we can do to help, anything you need, just reach out,'" Ganz said. "So they did."
Indeed, the relationship blossomed further during the 2017 Disc Golf Pro Tour. UDisc was providing live scoring and statistics for the circuit, but tournament directors were still having to input information via the PDGA's online tournament manager system. The double entry led to some early errors, and UDisc contacted Ganz to see if there would be any way to work together and streamline the process.
As a result, the PDGA shared API information with UDisc that allowed for information on UDisc to be automatically transferred to PDGA.com. The joint effort eliminated mistakes and made both sides happy.
"That just makes it so much easier for the TD," Lichti said. "Just being able to reduce all those errors has been a huge win for the tournament and the players."
Teaming up this season helped Ganz to see how valuable it would be to bring UDisc to the PDGA's professional level events, and he suggested the idea to the PDGA Board of Directors on a monthly teleconference ahead of the organization's fall summit. He said it was a move that "just made sense" in order to help enhance live coverage.
"It was a good collaborative effort," Ganz said. "We really enjoyed working with them over the last season, and we were like, 'Let's see what we can do to continue that.'"
With an increased number of pro level events now getting the stats treatment, count Paul Ulibarri, the PDGA's 14th ranked player, as a believer.
"It can only do the sport good," Ulibarri said. "Without stats, ESPN would be out of a job. That's saying a lot. Stats are essential in all sports."
UDisc will debut with the PDGA at the Las Vegas Challenge in February, and Ganz said the company's founders will be on the ground to help with any hiccups — although he did not anticipate any. Scores will be hosted at UDiscLive.com, but any users venturing toward the PDGA's website will be pointed in the right direction. Additionally, the PDGA's live scoring hub, PDGALive.com, will still be available for any other tournament — or non-professional divisions at the NT level — that wants to use it.