Dayquil saves the day for DGPT Championship's 4th seed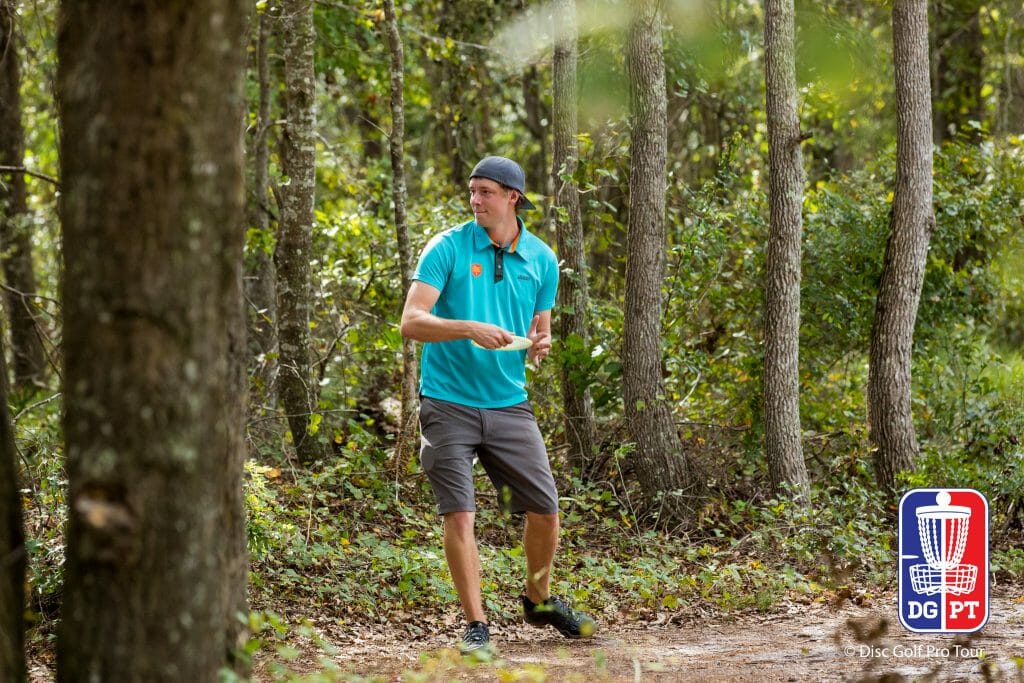 Ultiworld Disc Golf's coverage of the 2017 Disc Golf Pro Tour Championship is presented by DUDE Clothing; all opinions are those of the authors. Learn more about the Australian brand's offerings and player ambassadors here.
JACKSONVILLE, Fla. — Simon Lizotte's card-clinching 9-under par 56 during yesterday's Disc Golf Pro Tour Championship semifinals wasn't just notable for being bogey-free. The German star also matched Paul McBeth and Ricky Wysocki's scores, and he was perfect from inside the circle.
But those accomplishments were rendered all the more impressive as a bleary-eyed Lizotte walked toward his RV and revealed that he was doing it all while battling a late-breaking illness.
"It's my tonsils," he said. "They give me trouble once or twice, sometimes three times a year. And it's been awhile, so they decided today's gonna be the day."
He tried to head to the doctor, but he couldn't find one that was open. Out of luck and faced with an approaching tee time, he took solace in some over-the-counter concoctions.
"I just went to a pharmacy and got some Nyquil and Dayquil," he said with a smile. "And I'm playing on that little buzz now."
It might not be a sound long-term strategy, but it was enough to get Lizotte through his first tournament round at New World Disc Golf unscathed. His 77 percent fairway hit rate matched Wysocki for second best among today's final round participants, and his heater on the final six holes — he birdied five of them, including the 988-foot 18th after a crushing roller and a 40-foot putt that snuck in on the left side of the chains — saw him win the day's most competitive card. The late drama was a refreshing change of pace, he said, after a season in which he's been battling burnout.
"Today was kind of a crazy battle with Philo [Brathwaite] and James [Conrad]," Lizotte said. "We were all tied or one apart the whole round, so that's what's fun. It's kind of a different concept, the different format of this tournament, so it's not always the same thing. New stuff is fun stuff."
After playing well enough during the year to secure the Championship's 4th seed, Lizotte was looking to keep it between the lines and try and take home today's $5,000 purse.
"I had two OBs, and both OBs were really, really stupid," Lizotte said. "So if I can clean that up [today] I think I should shoot at least double digits under and there's a chance to win."
Get your cold medicine ready. It's going to be a wild ride.