So dangerous.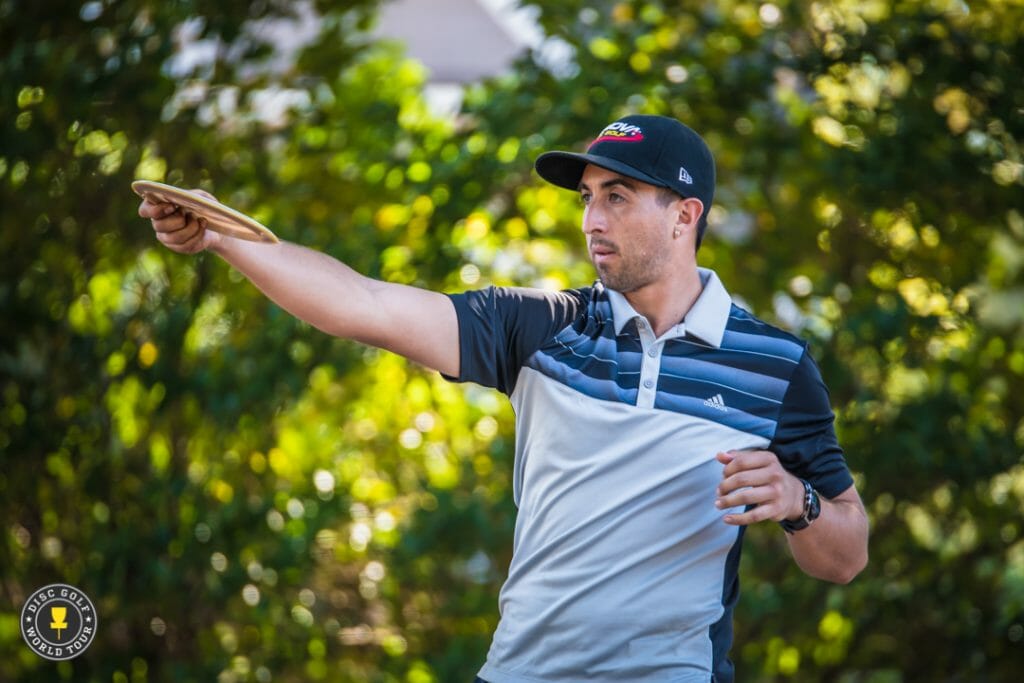 "Doing Paul things."
That was Gregg Barsby's assessment of Paul McBeth's final round at the United States Disc Golf Championship, where the eventual third place finisher launched an 11-under par 55 performance that served as the highest rated at the event. In reality, though, Barsby could have been describing McBeth's entire tournament.
Though the four-time PDGA World Champion and 2015 USDGC winner failed in his attempt to reel in Nate Sexton, he still proved that he is must-see disc golf. The galleries for McBeth's cards throughout the weekend rivaled those of the leaders as he pushed the boundaries of Winthrop Gold, and even when he couldn't piece together a consistent showing, he went out — as he always does — in a blaze of glory.
Three holes at Winthrop Gold, in particular, showed that McBeth is still disc golf's most electrifying player, even when he isn't atop the leaderboard: On 9, 10, and 11, he went a combined 18-under par for the tournament. Spelled out more clearly, he gathered two-thirds of his strokes under par for the weekend on a three-hole stretch.
On the one hand, it's insane. Yet on the other, it's completely expected.
Hole 9 is a 499-foot par 4 with copious out-of-bounds ropes. Most competitors took the safe play, pitching a forehand to the right side fairway just outside the Winthrop Stadium fences. McBeth opted for the aggressive play all four rounds, putting a Destroyer pin high. In round one, he was too far right and missed his attempt from outside the circle. On Thursday, Friday, and Saturday, though, he made the adjustment and was left with eagles from within 30 feet. He converted on all three, bringing his total for that hole to 7-under par.
The 554-foot 10th is another that begs for going big. McBeth again dialed up a Destroyer, and in round one put it 25 feet from the pin (see below). He connected there for the eagle, then did the same in rounds three and four.
Though it doesn't stand out on in highlighter yellow on the score sheet, McBeth's performance on the 734-foot 11th was equally impressive. Again teeing with a Destroyer during each of the four rounds, McBeth crested 500 feet with ease, regularly pushing 550 and giving himself either an FD3 or Nova upshot, depending on which side of the sloping green he was approaching from. Four rounds, four birdies.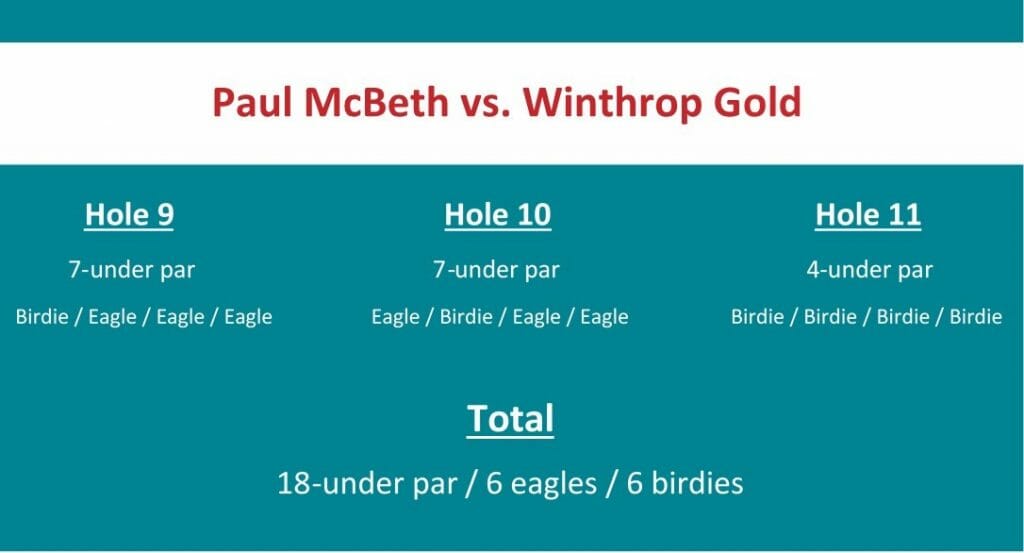 Sure, plenty of players logged eagles and birdies on these holes, but McBeth was the only competitor to make the approach a consistent part of his game plan. Case in point: The next best score on the three-hole stretch was a 10-under par, shared by Ricky Wysocki and Seppo Paju. It was a lack of consistency elsewhere on the course, though, that derailed McBeth's championship efforts. Still, that potential to tip a round in his favor in the blink of an eye makes him more than dangerous. Just take it from Sexton:
"Paul McBeth can eagle any hole on this planet," he said. "Any hole that has a par 4 or 5, that dude can eagle it. And if he sees a little sliver…"
He'll take it.